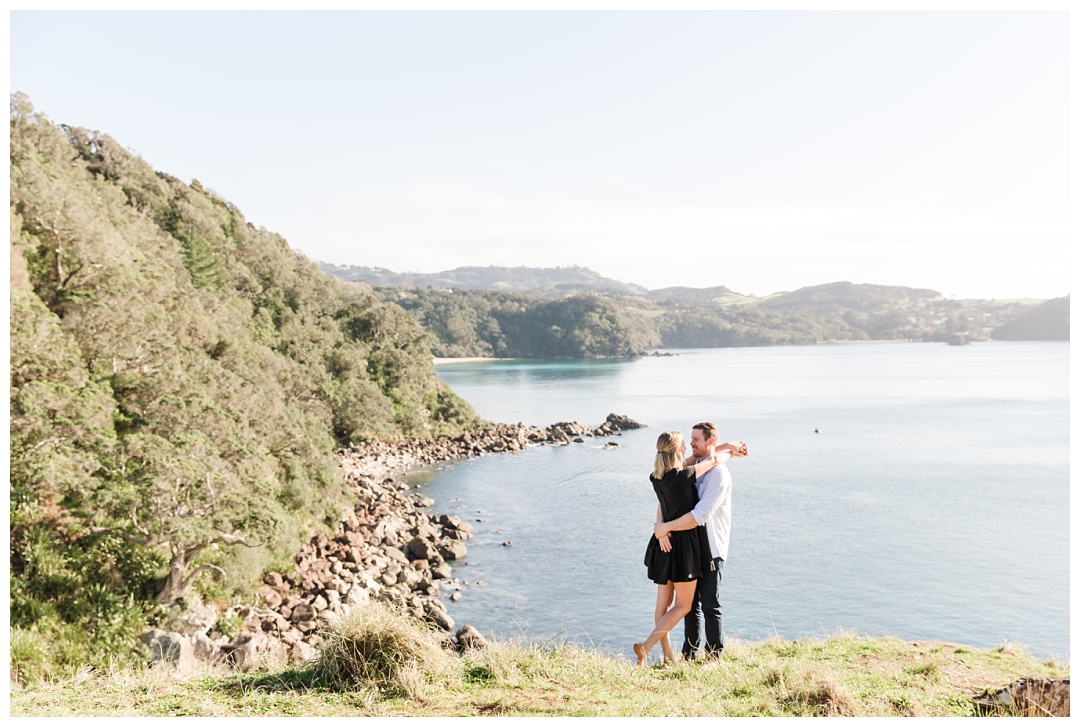 Friends, you're in for a treat with this one! We returned to Ti Point, the place that Aline & Mitch got engaged to take their engagement photos, and it was so EPIC! These two aren't just any clients… Aline has lived with us for the past 2.5 years and she's become such a great friend who we love so much. We've been privileged enough to witness the whole process of her and Mitch getting to know each other, then falling in love, and then their engagement. When Aline first told us about Mitch I'm pretty sure I told her that he better be freaking awesome to be worthy of her (cause seriously, she's something special and I could only imagine the best for her :p ). Even though I'm still a bit bitter that getting married means Aline can't still live with us, I'm so so stoked to report that Mitch is indeed 'freaking awesome'. This session was the best sunrise exploration that summed them up to a tee… Barefoot, rock hopping, relaxed and just hanging out enjoying each other's company. Just wait to see what they got up to when we reached our destination…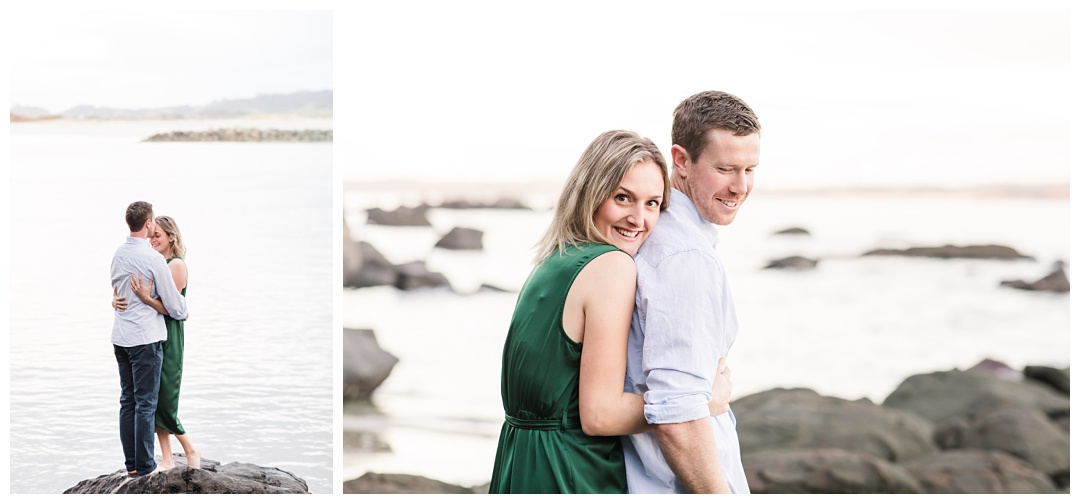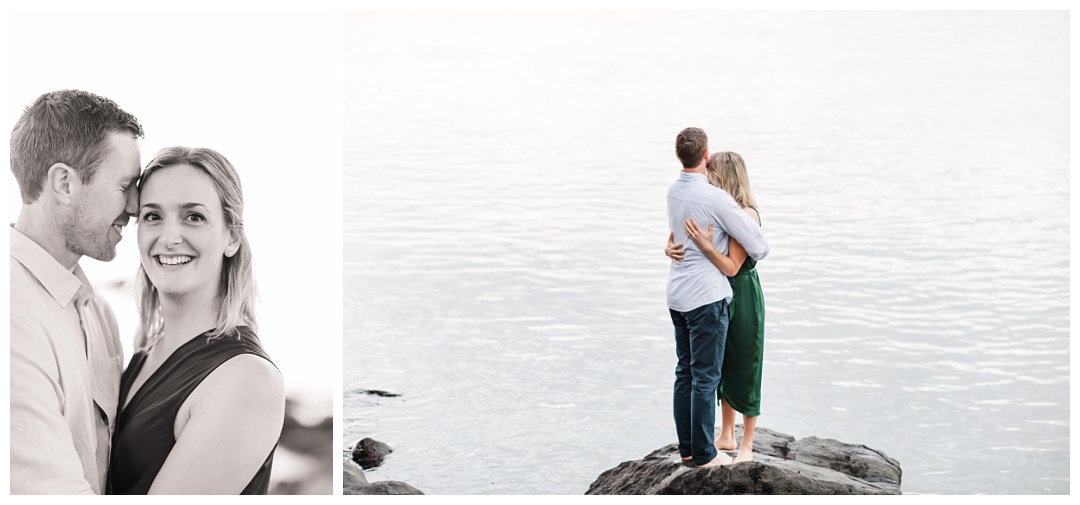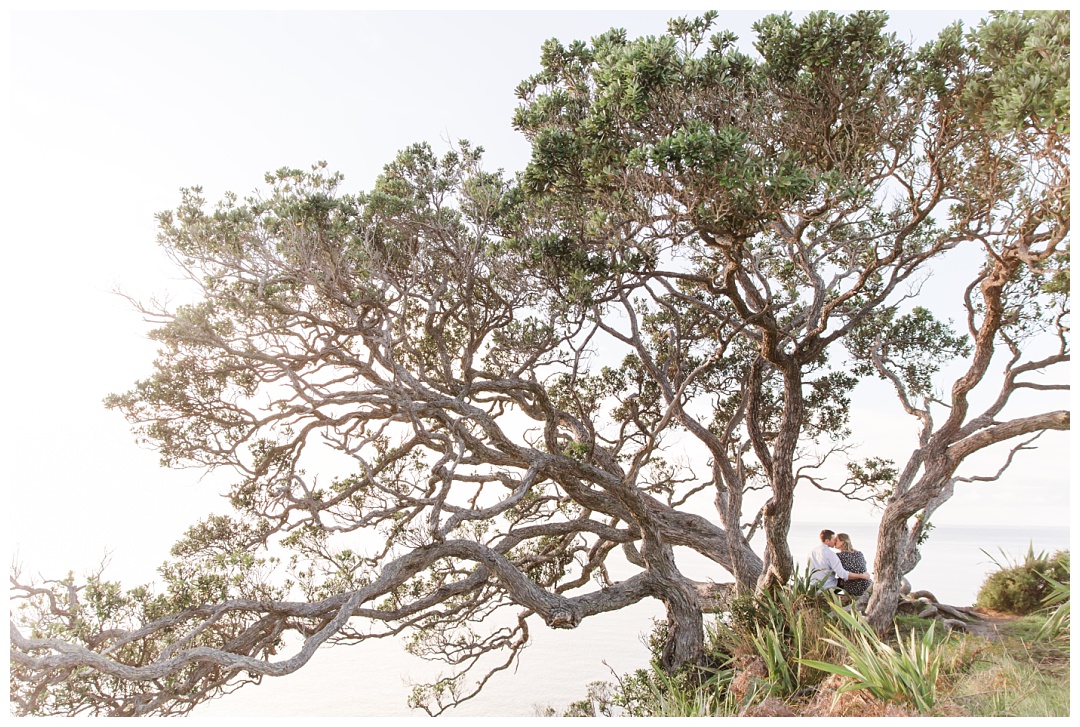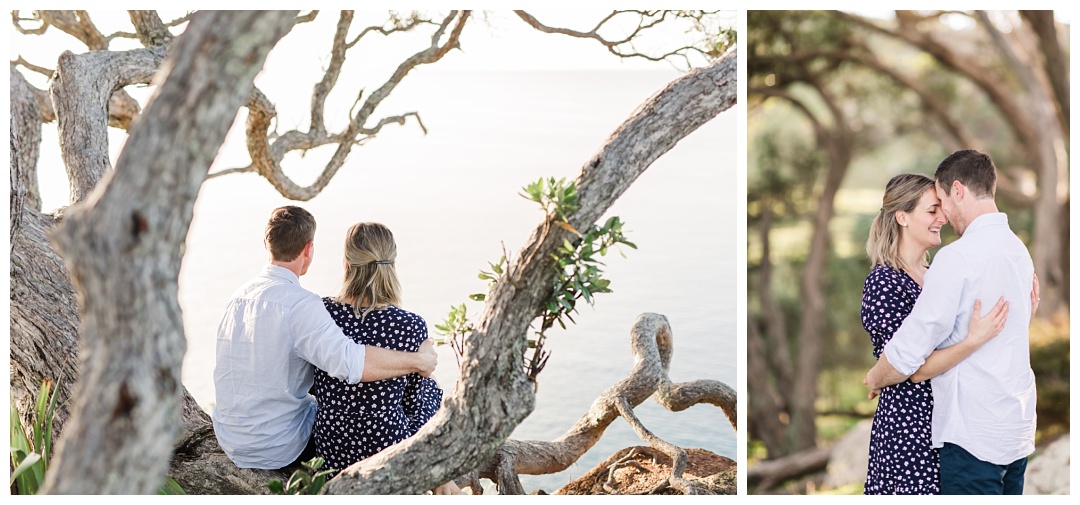 This nook of the tree on the edge of a cliff is the exact spot that Mitch proposed!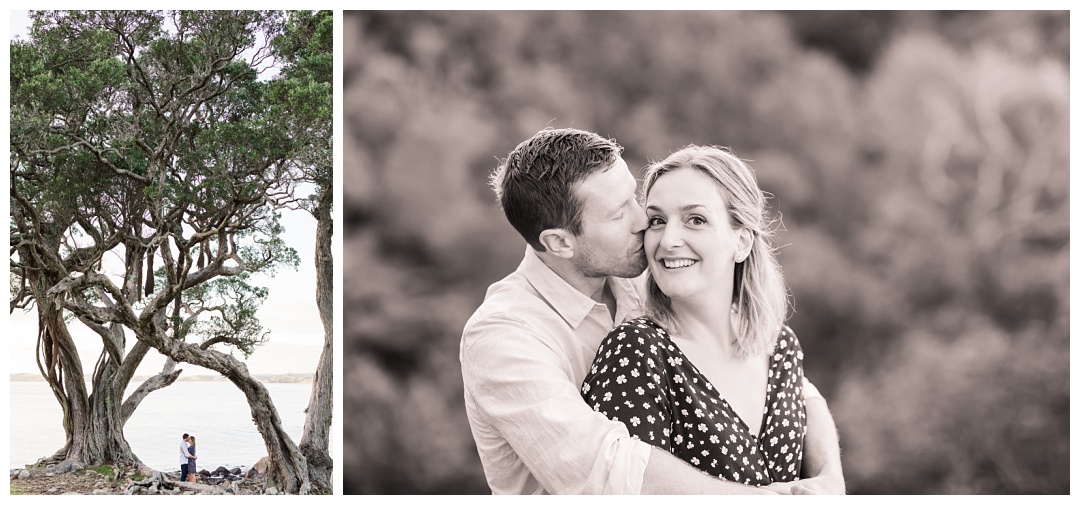 Are you ready to see what they got up to as part of their session?!
Abseiling!!! As avid rock climbers, we couldn't have chosen a more perfect location to capture them in their natural habitat. Climbing was what introduced them to one another, so it was fitting that we incorporated it into their engagement session. I'm not going to lie, I was pretty impressed at my ability to not ruin a camera whilst climbing around the rocks at the ocean's edge to get these photos! It looked like a whole lot of going slow with my cameras stuffed down my sweatshirt to protect them from banging against the rocks, but boy was it worth it!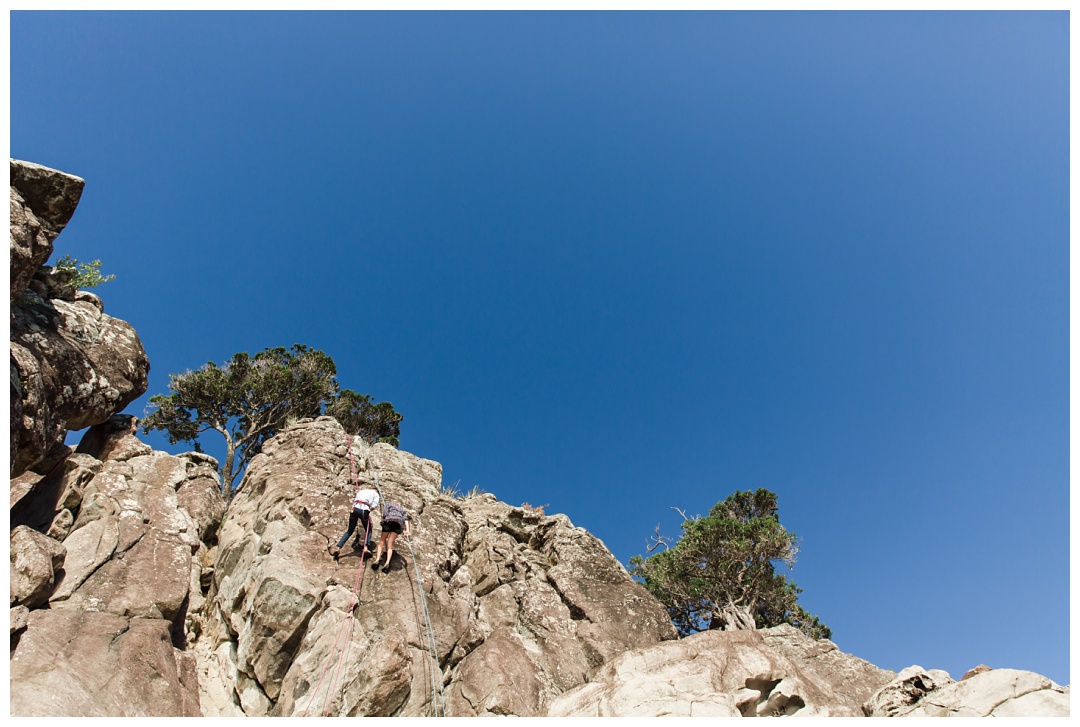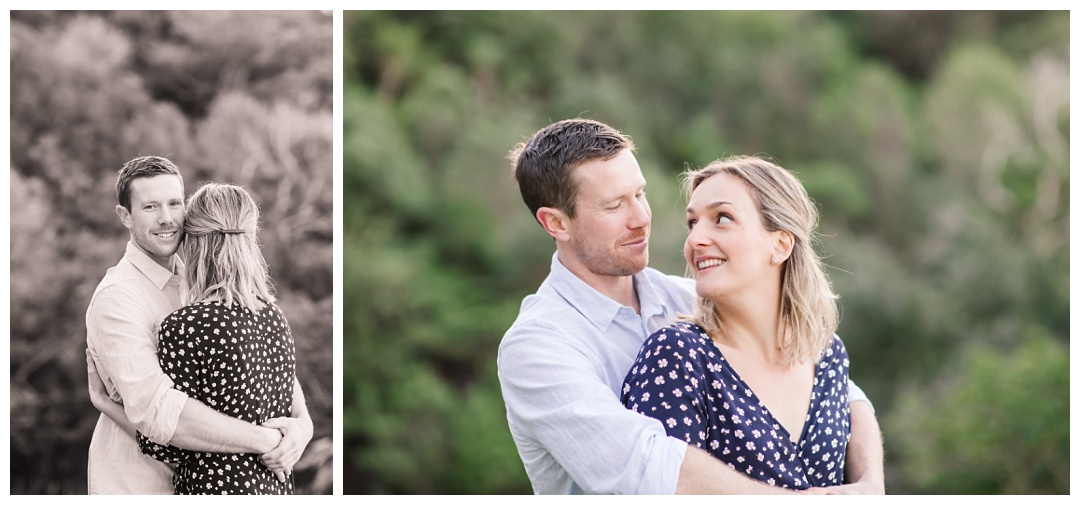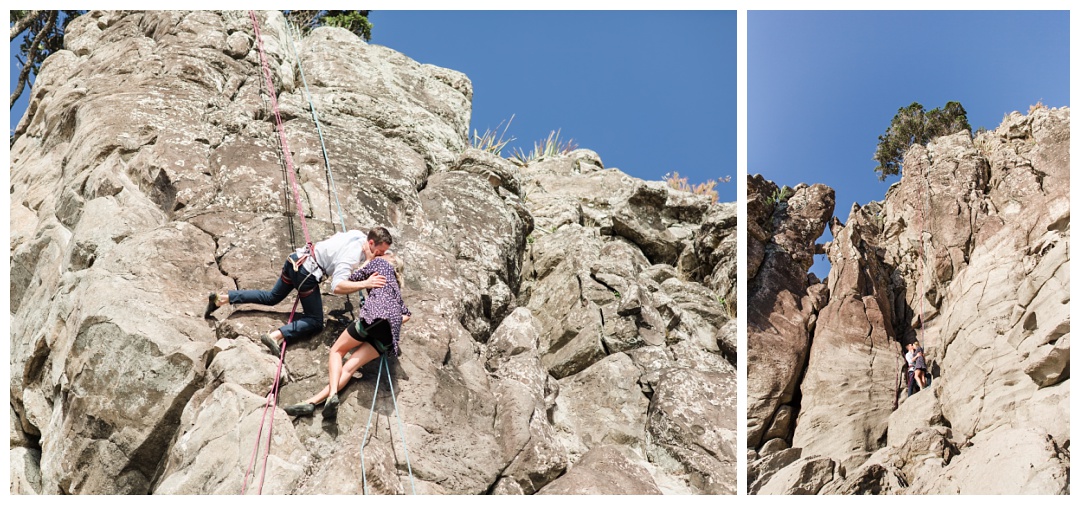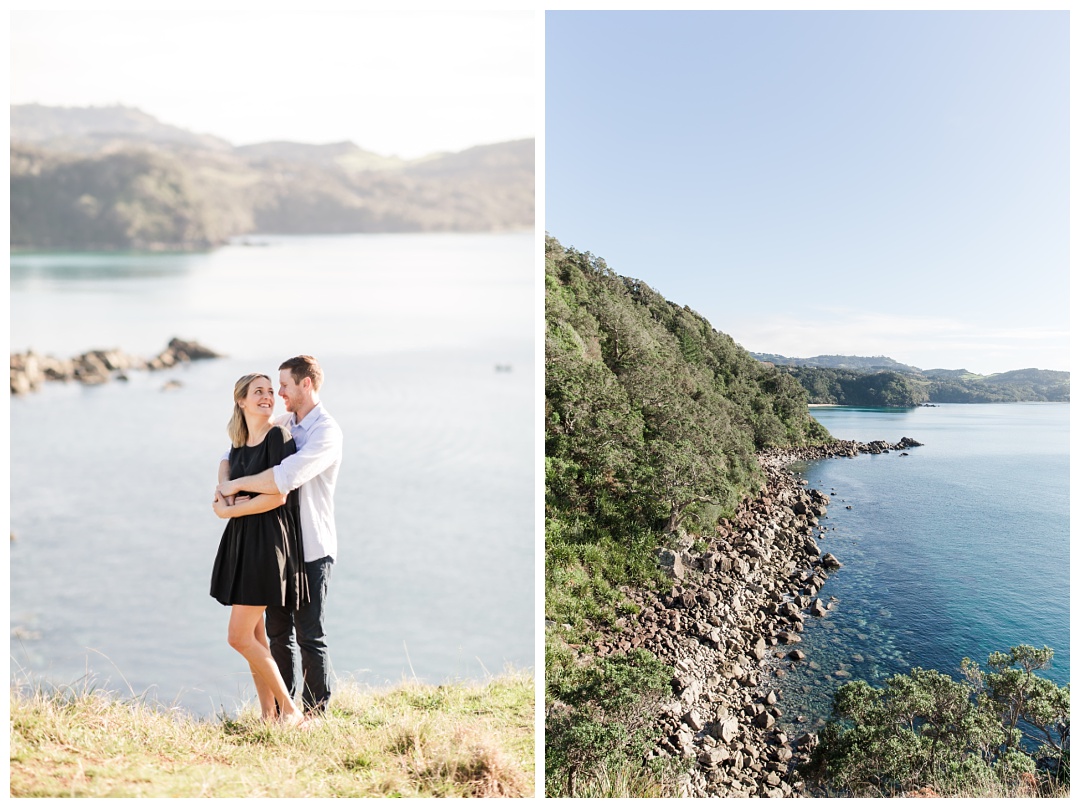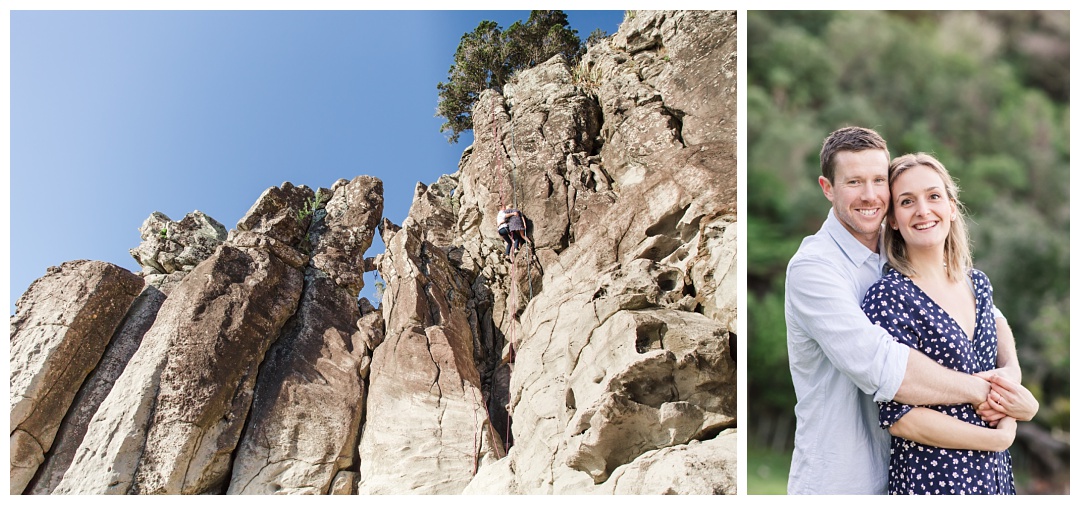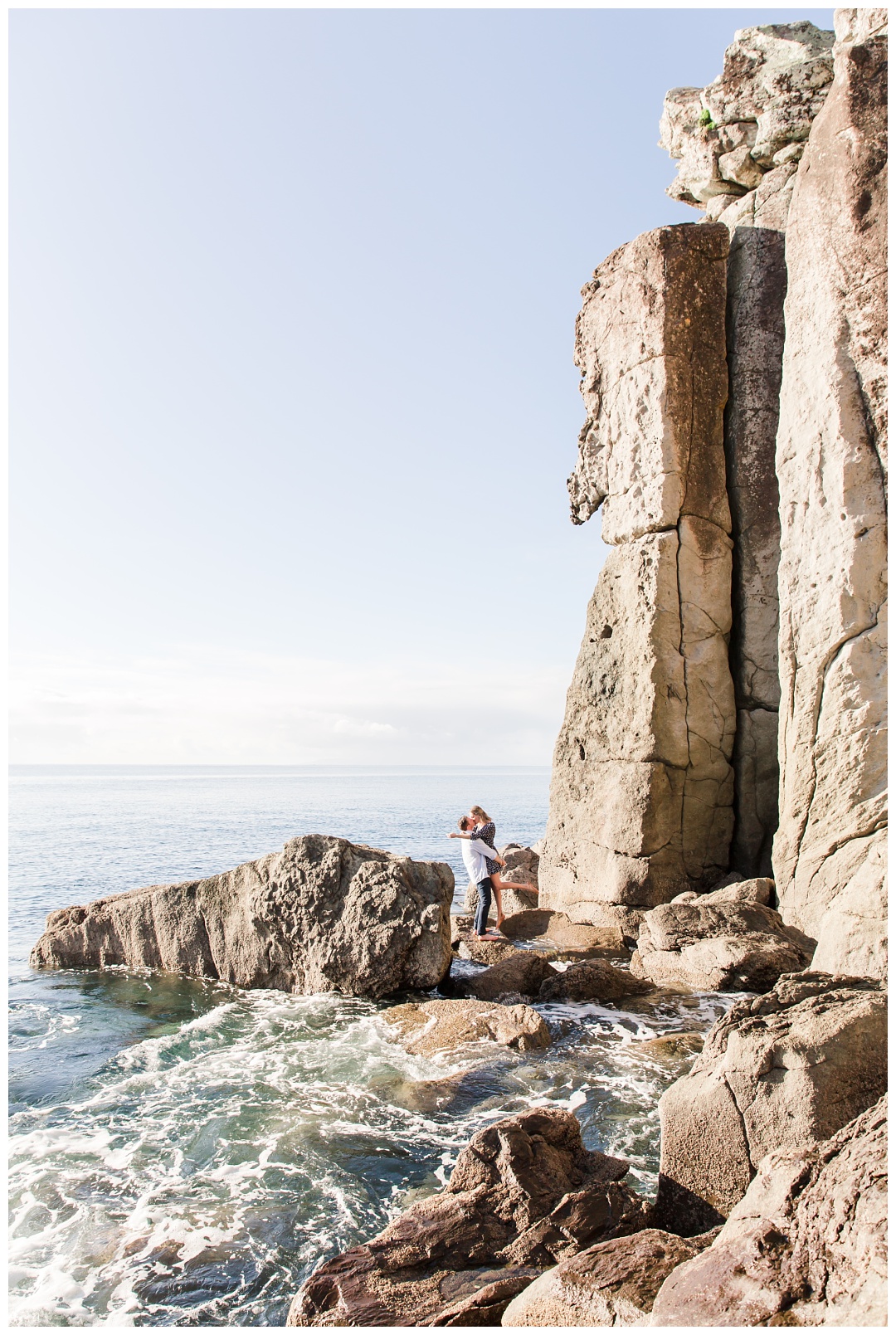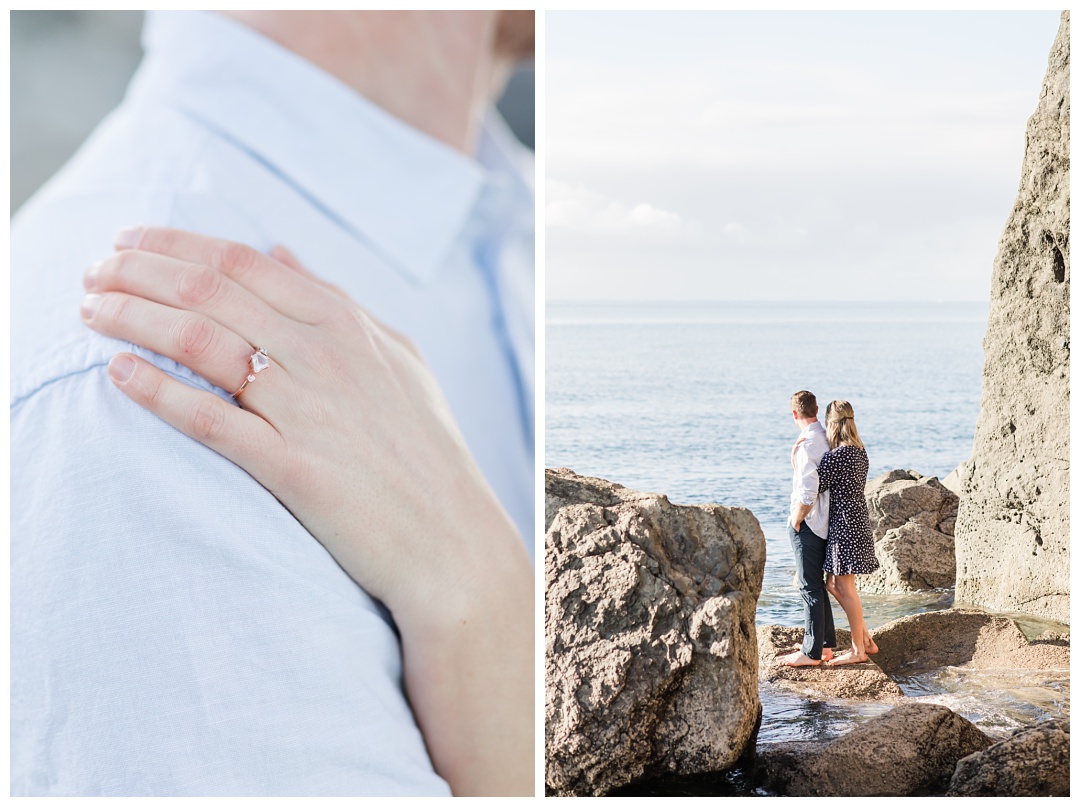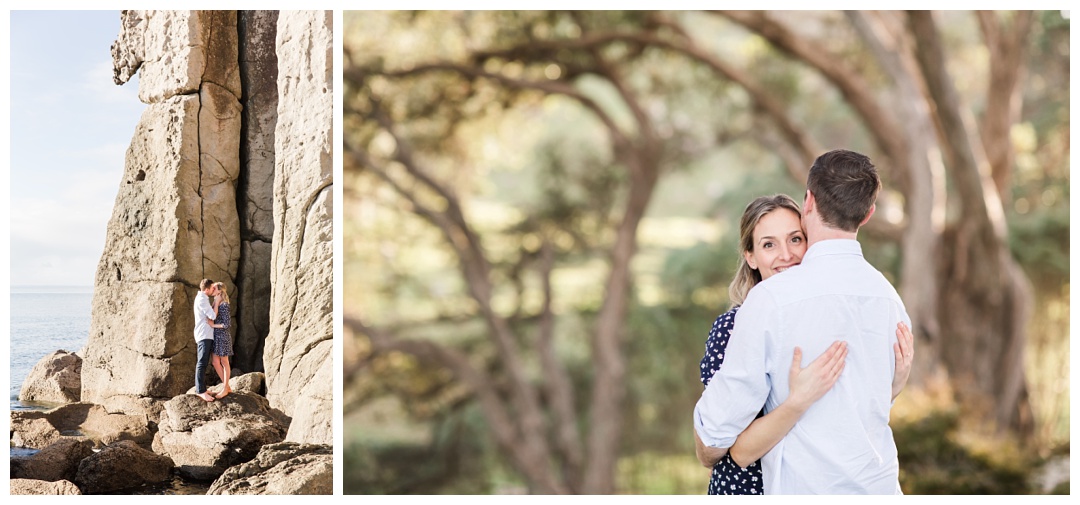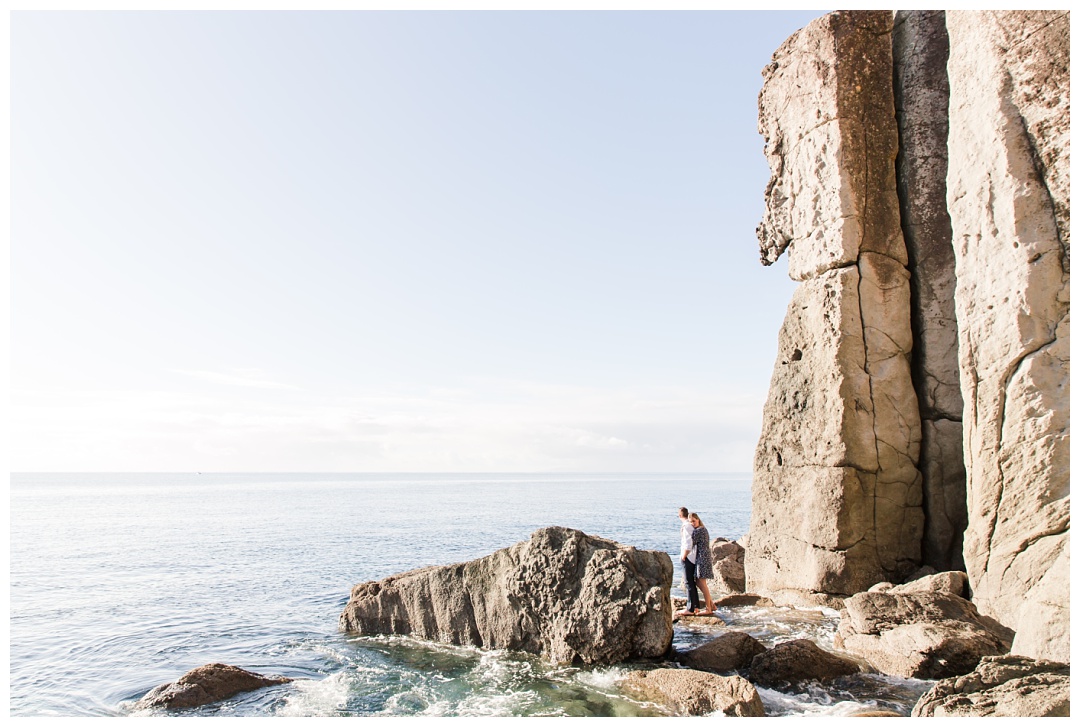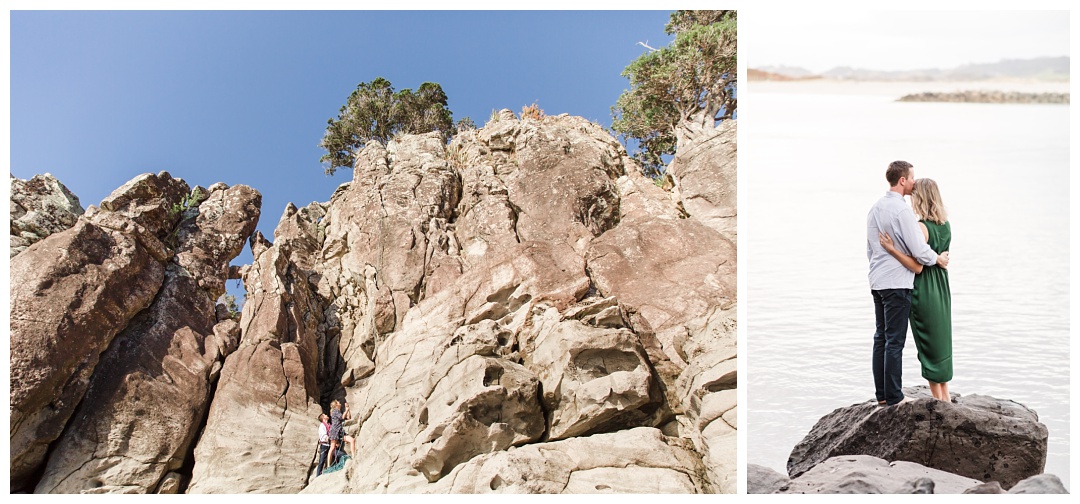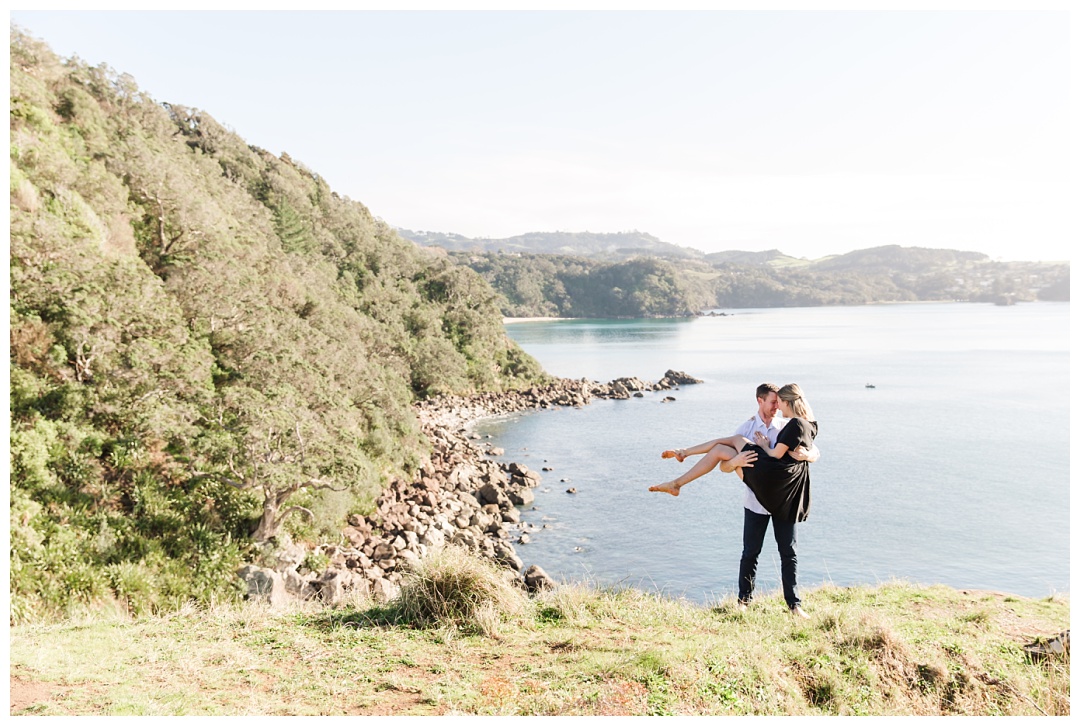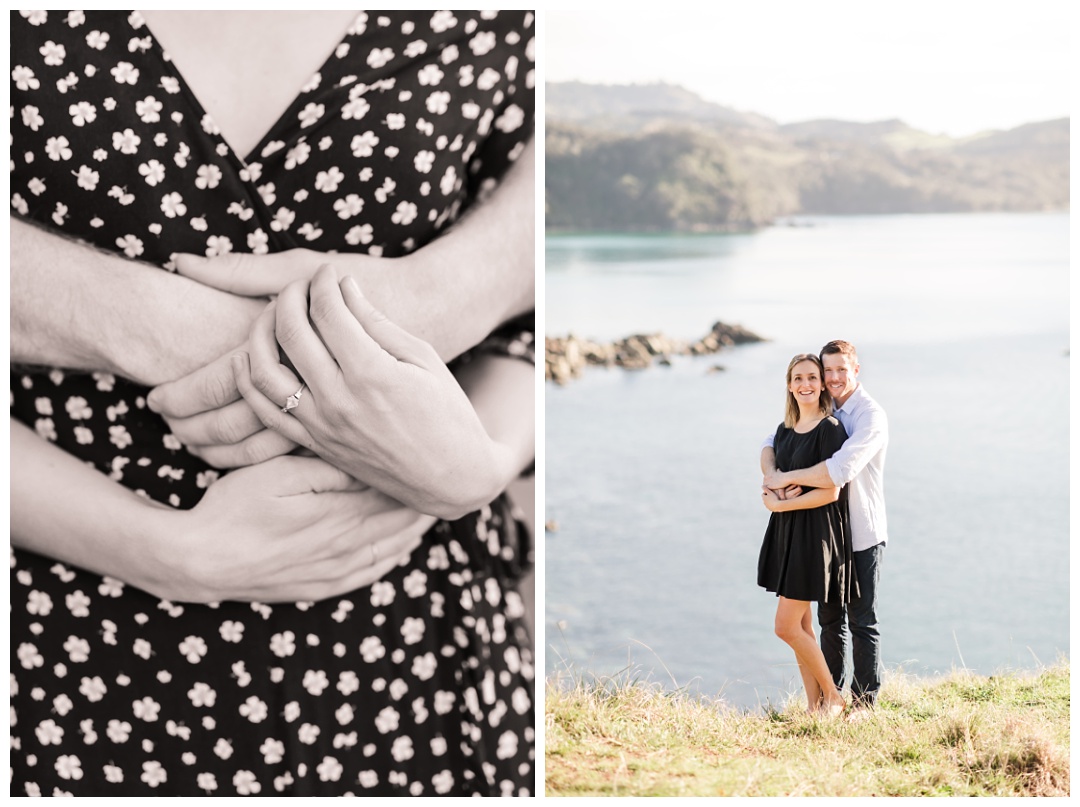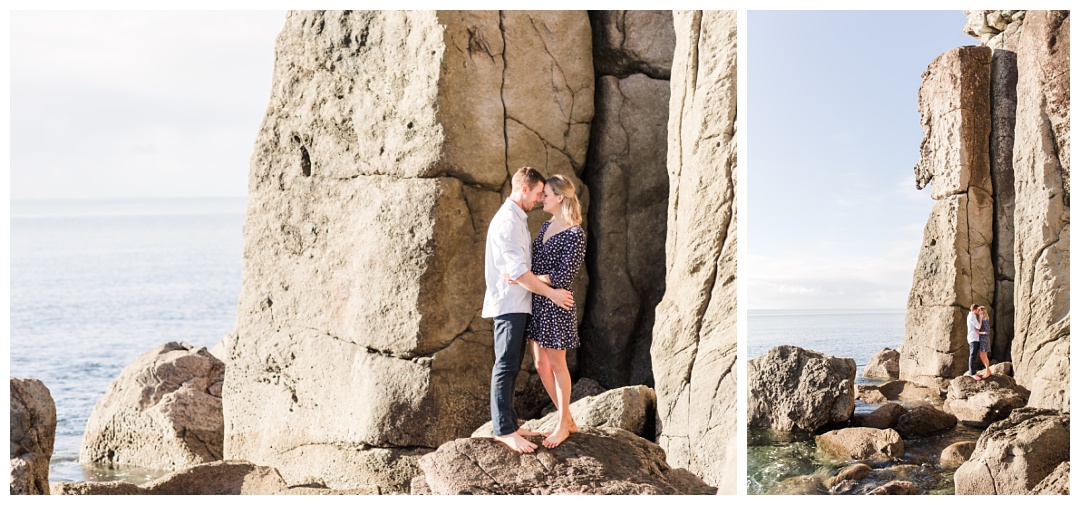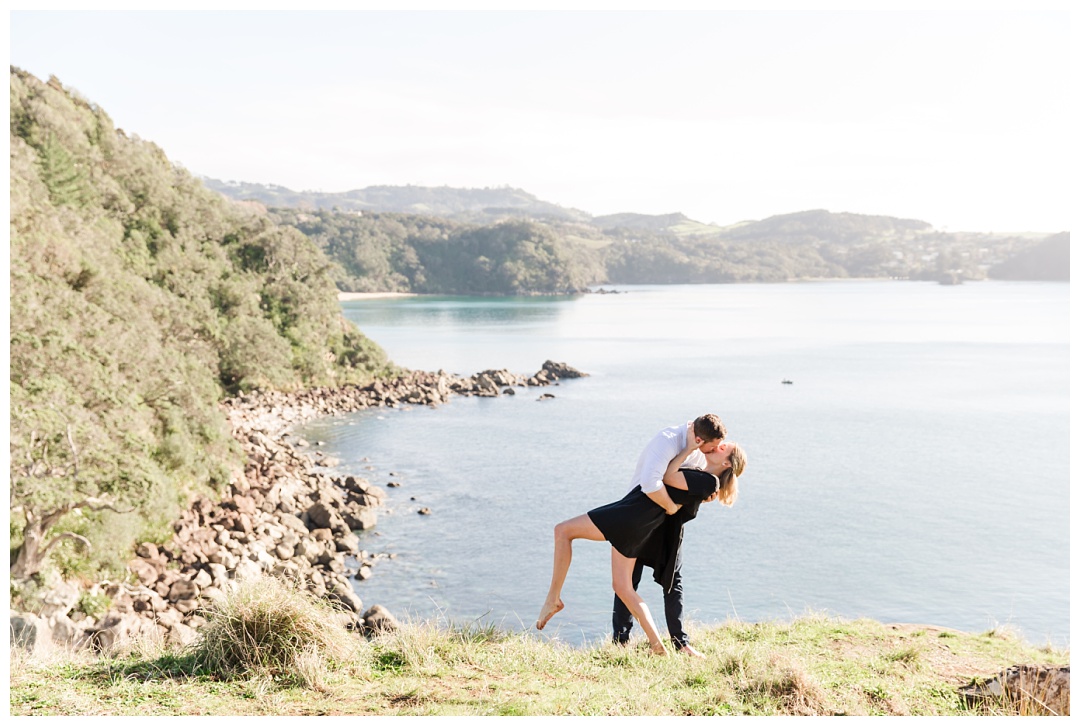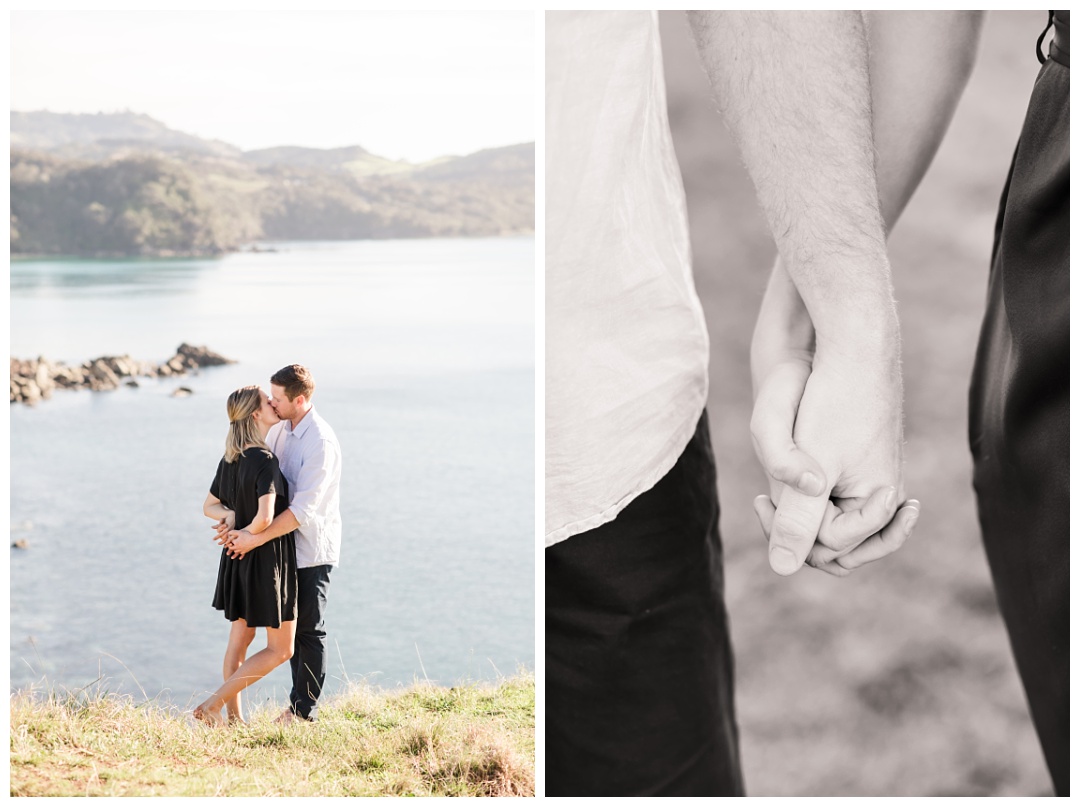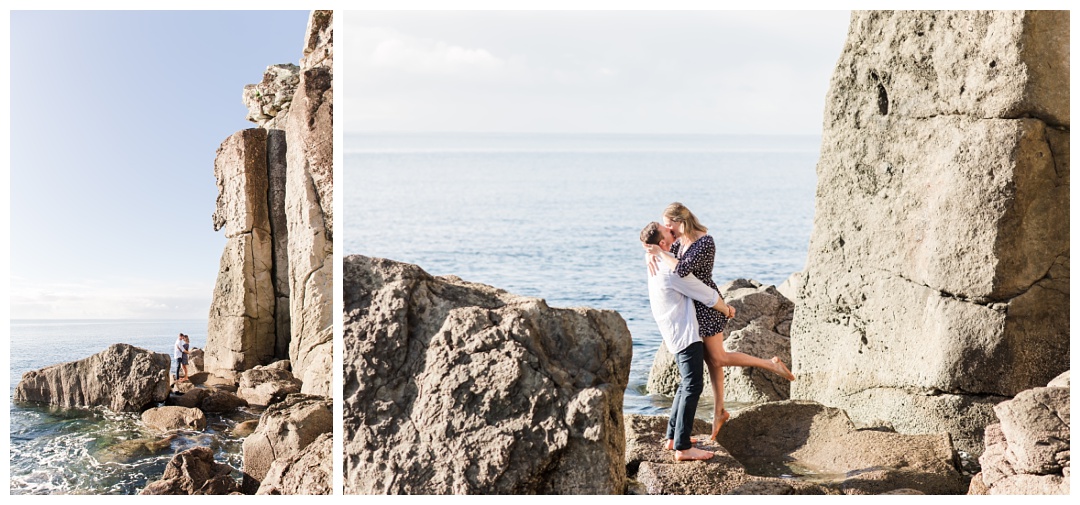 Thanks Aline & Mitch for inviting us along for such a fun adventure and letting me take heeeaaaaps of photos of you along the way! We love you guys and are so excited for you wedding in just a couple of months!