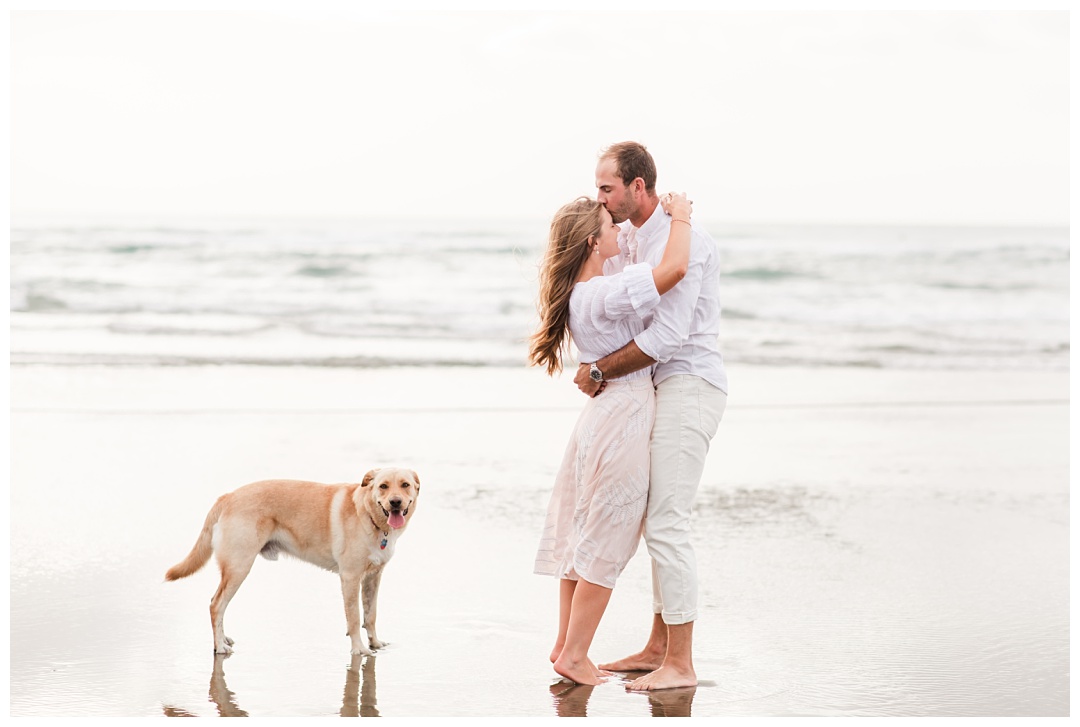 There's something so special about photographing friends who you haven't seen in years, and seeing them with their other half. I was so lucky to be great mates with Becky from when we first started primary school, and I never would have imagined I'd be the one photographing her engagement session (and wedding so soon) 24 years on!
Andy & Becky are such a friendly, laid-back pair who are proud parents to their gorgeous Toby. Of course Toby had to come along for photos, and was the best boy showing me all his tricks for some hilarious action shots (he could have a whole blog post for himself haha who's keen?!). I loved hearing about the beautiful life that these two have built together. It's a life that centres around their family and friends, working hard for their goals, having fun, and spending quality time as a family of three. I hope you can feel their ease with each other through these images; they were definitely made to be.
Bring on February 26! I can't wait to see the creation of Mr & Mrs Lane!