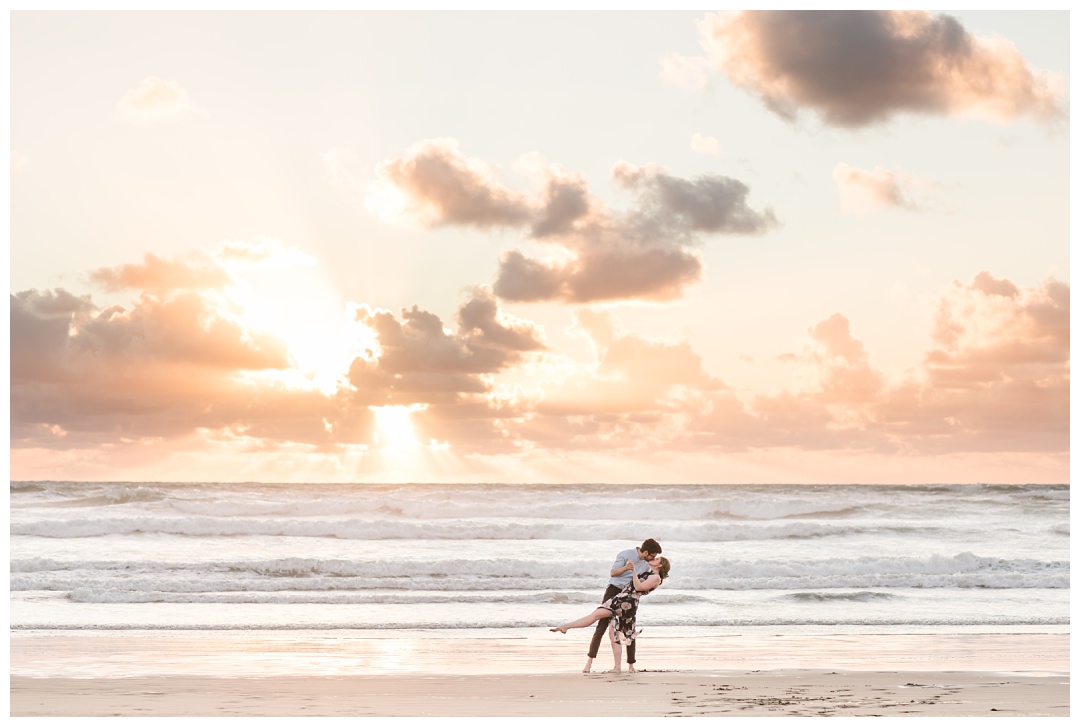 Casey and David grew up in the same area and never crossed paths until they both relocated to Wellington! From there it was a whirlwind romance, quickly knowing that they'd one day find themselves here, preparing for their wedding and celebrating being fiances. It's the best thing when your other half is your closest friend, which is so obviously the case for Casey & David.
We spent Boxing Day evening together out at Bethells Beach for their engagement session, and oh boy was I in my happy place. I'll let the photos speak for themselves for the incredible sunset we were treated to! These two were willing to go along with anything I suggested to get a great shot, so we were in and out of the water, up and down dunes and chatting away the whole time, hardly noticing the wind that was blasting us from the ocean. You also have to look closely at Casey's ring, because it's such a unique delicate design that I am completely obsessed with!
Have fun seeing how stoked these two are to be engaged!