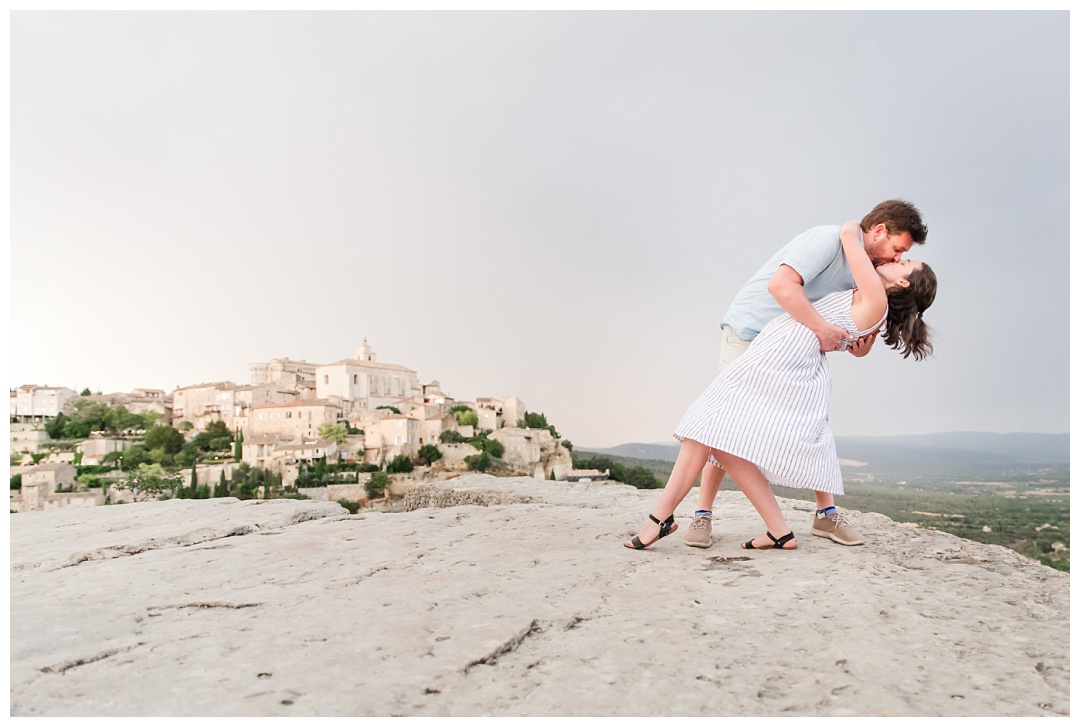 France! We spent the most time in France out of any other country, as I was keen for a mid-trip relax in Provence to regain our energy before setting off again. I had a bit of fun using my high-school French, which meant we didn't have any trouble communicating the basics, even when we were in the middle of nowhere!
We started off in Lyon, just walking and eating our way through each day. We were pretty tired by this point, and I still had my yuck cold, so we didn't really do a whole lot of the touristy stuff in Lyon, but we were happy with that!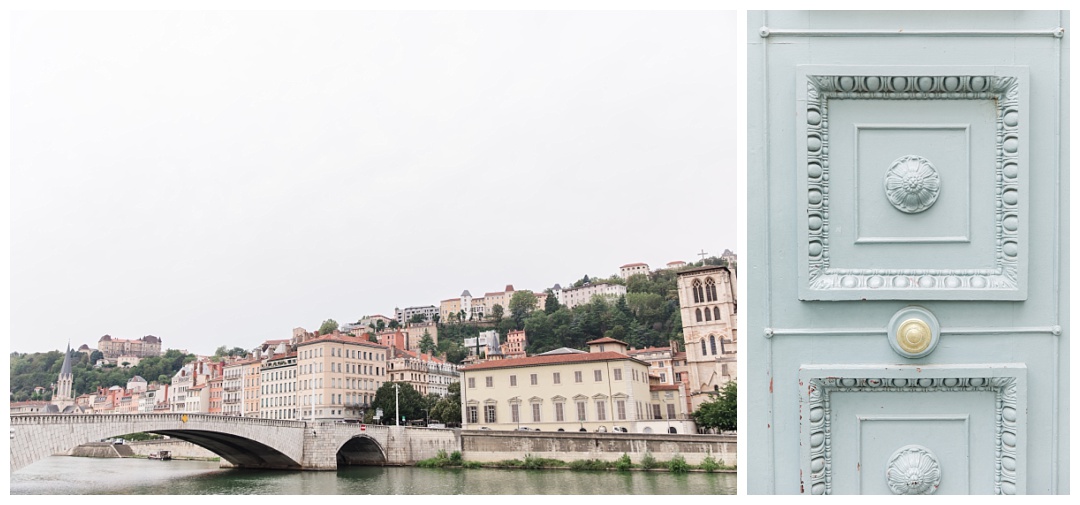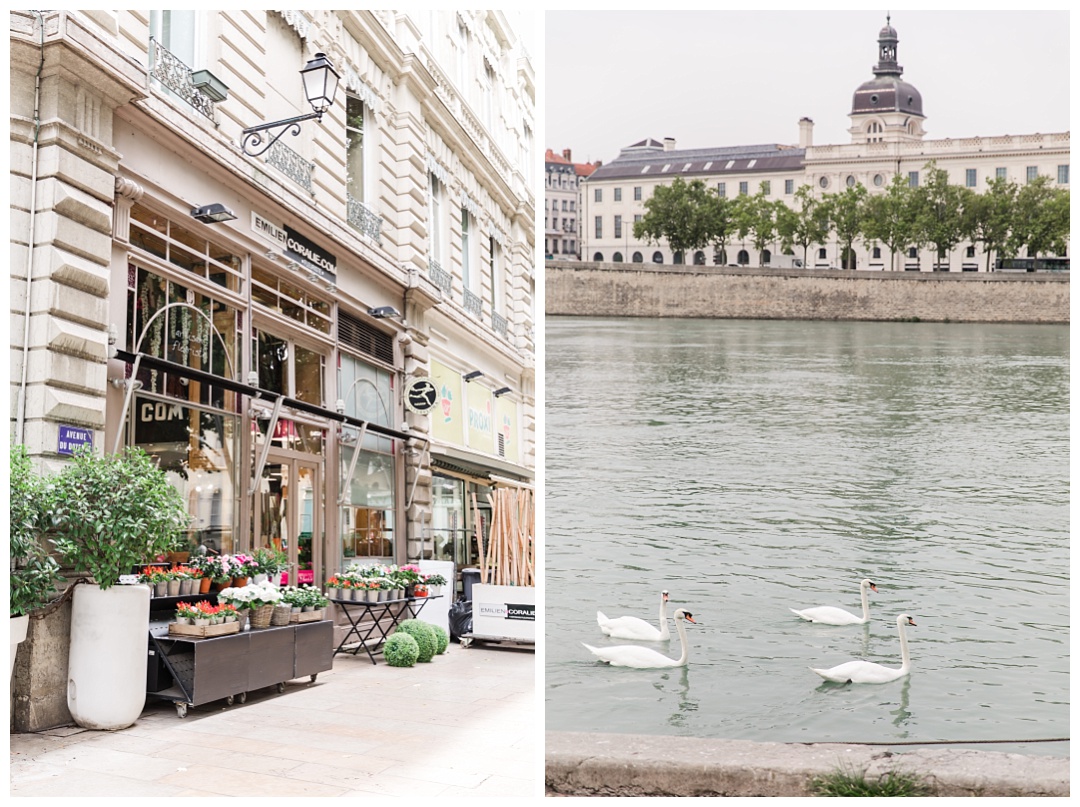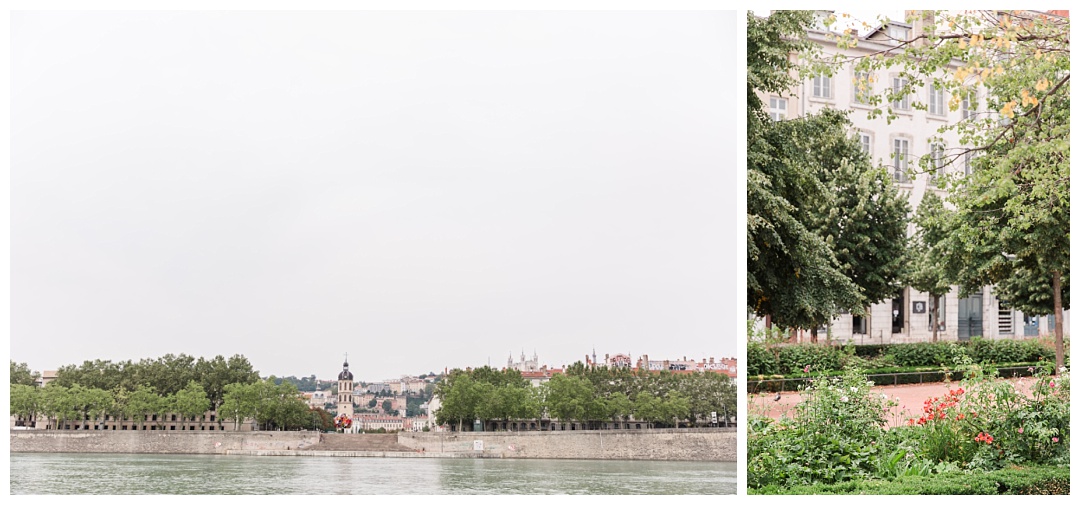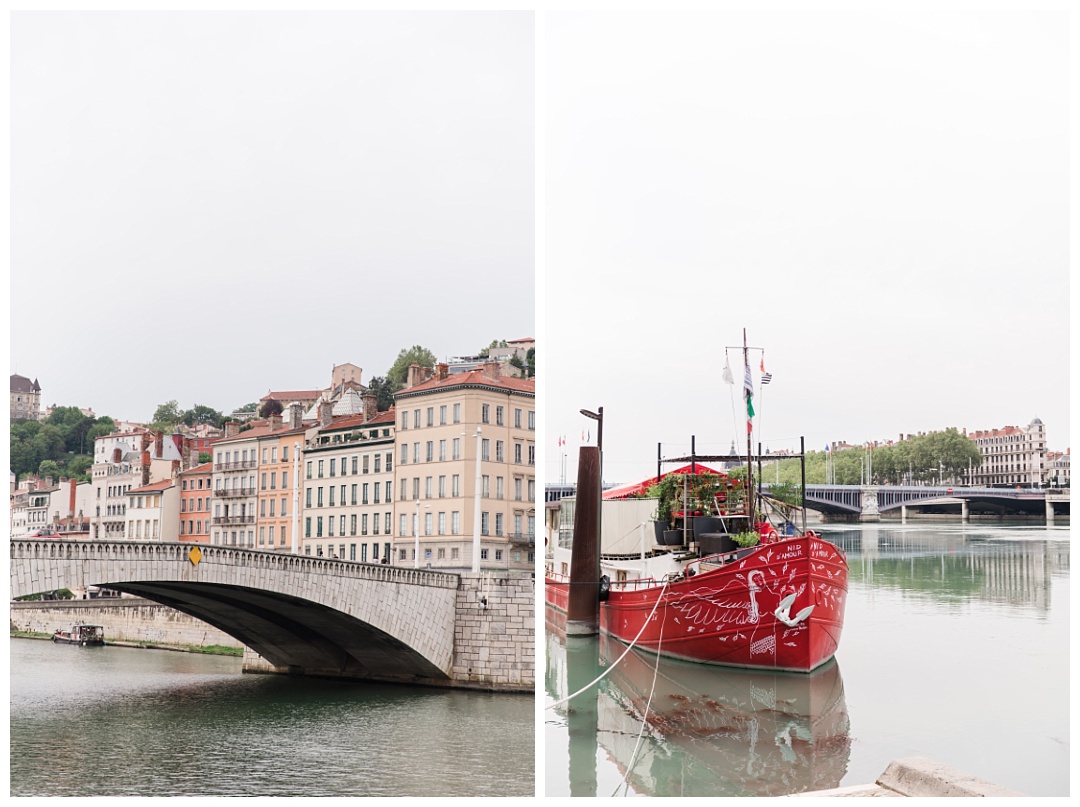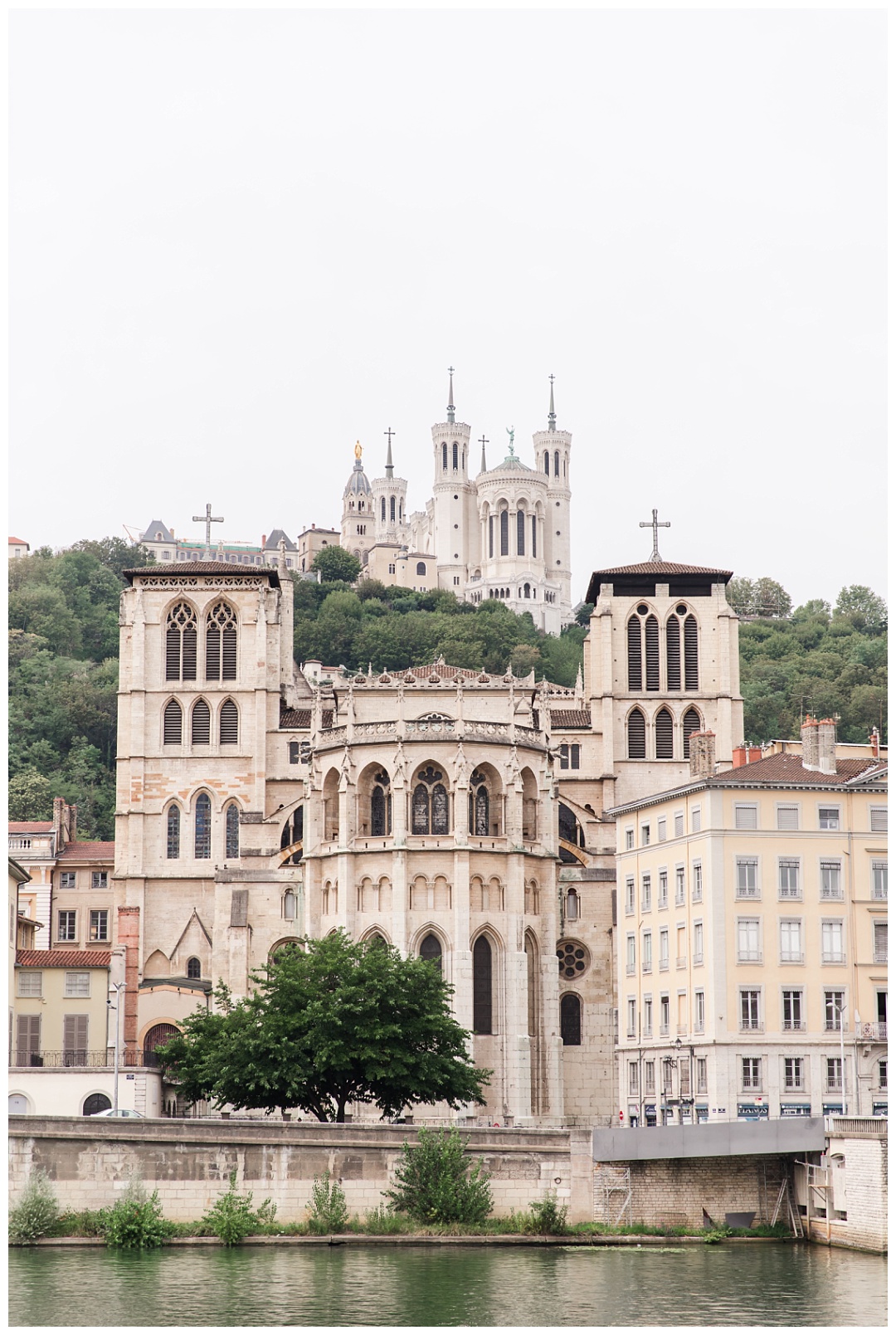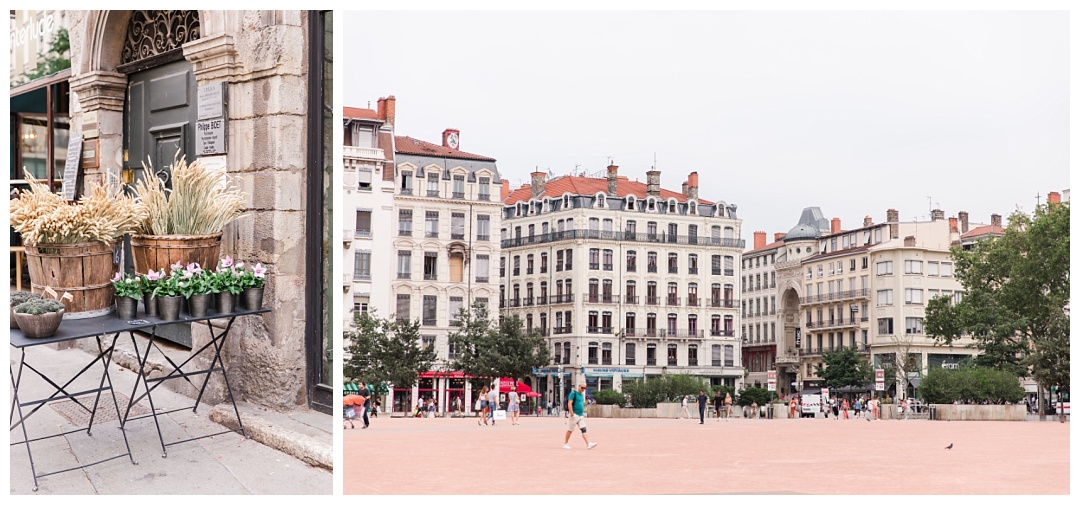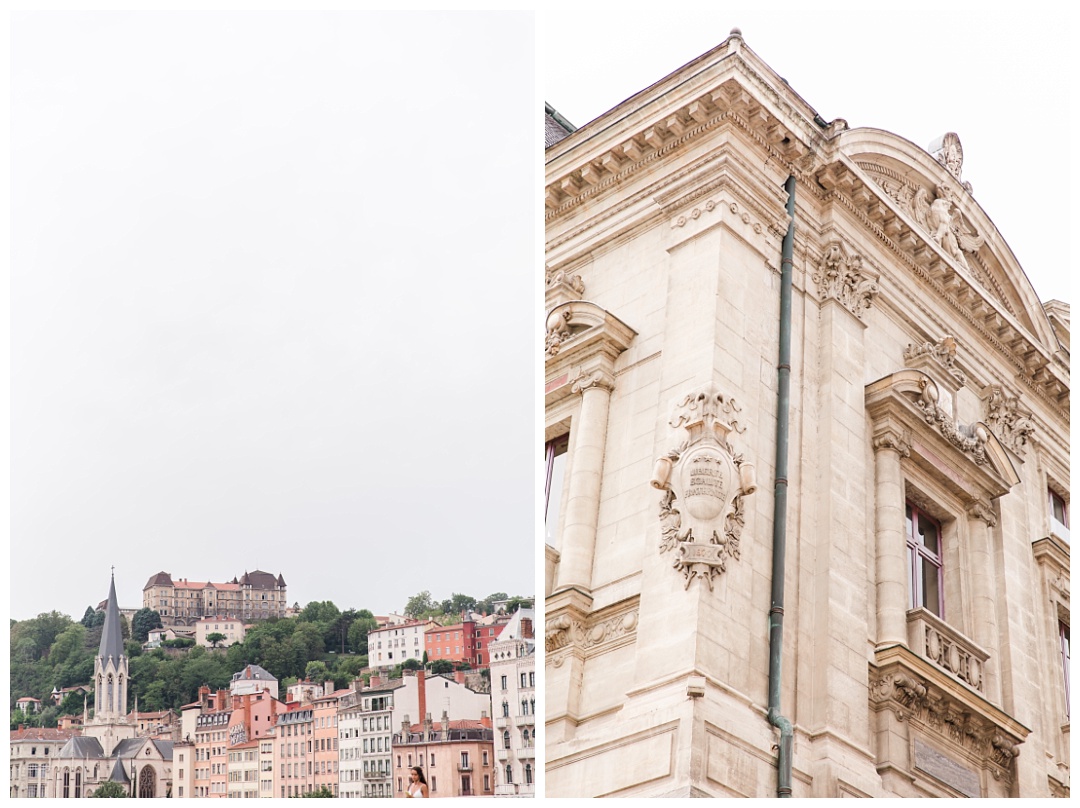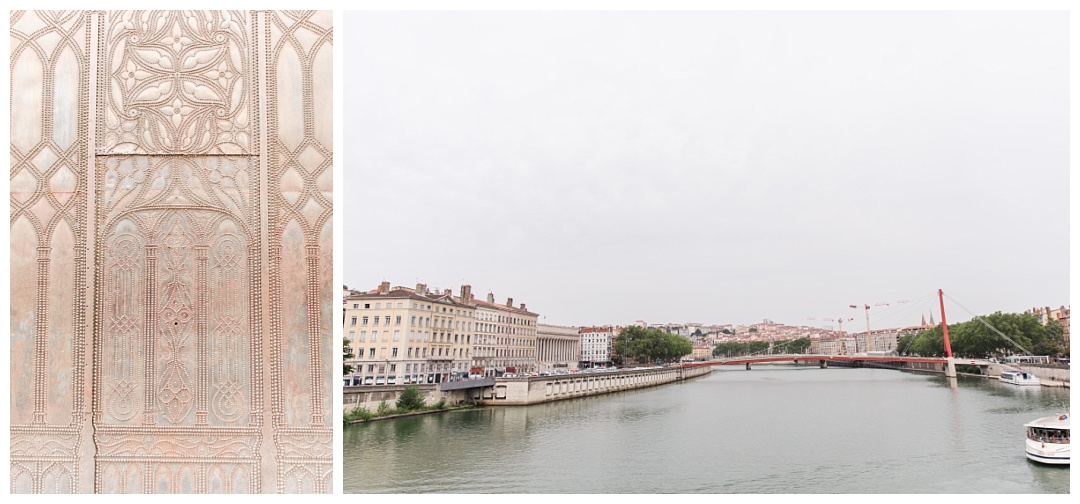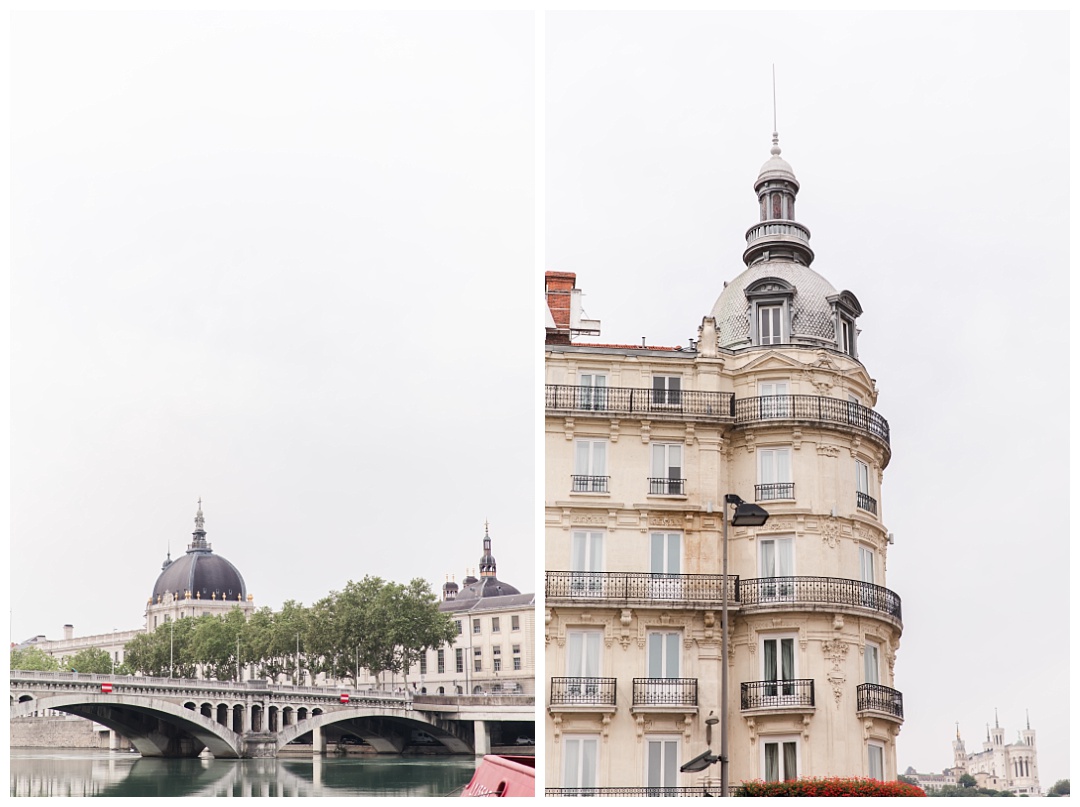 From Lyon we caught the train down to Avignon. We did a self guided tour through the Palais des Papas (below) with an interactive Ipad that was actually sooo well done! You could point the Ipad around each room and it would display an animation of what the room would have looked like centuries earlier when it was in use by the Pope. I'm not a big history buff or anything, but I found it so interesting hearing about how these buildings were used and the history of the local area.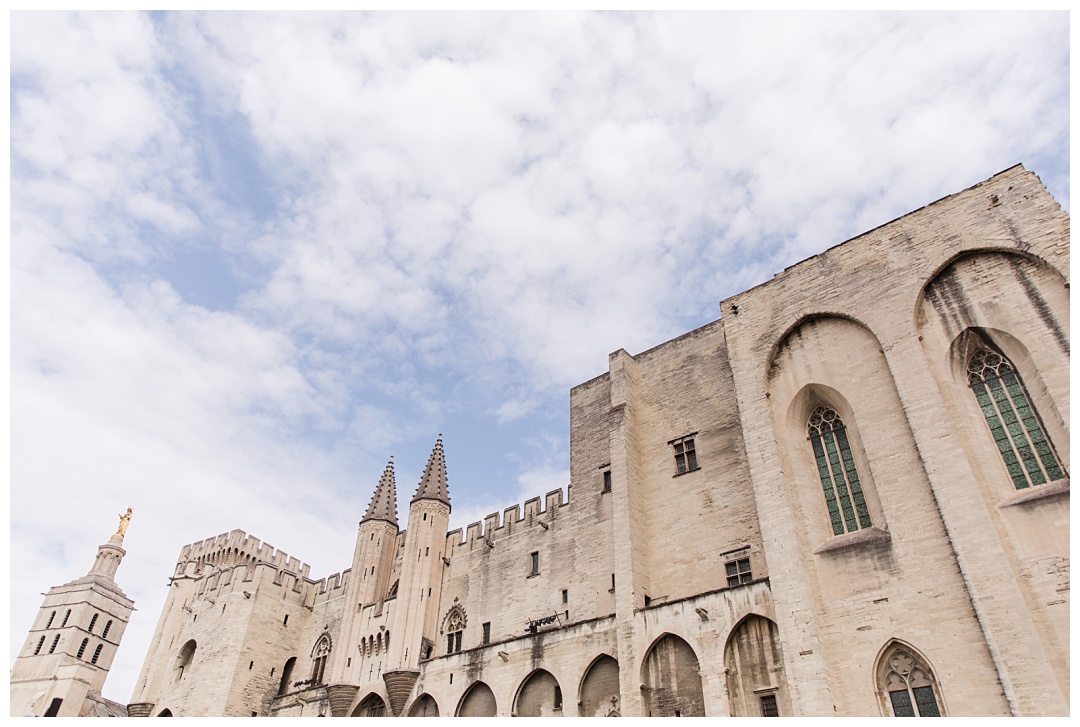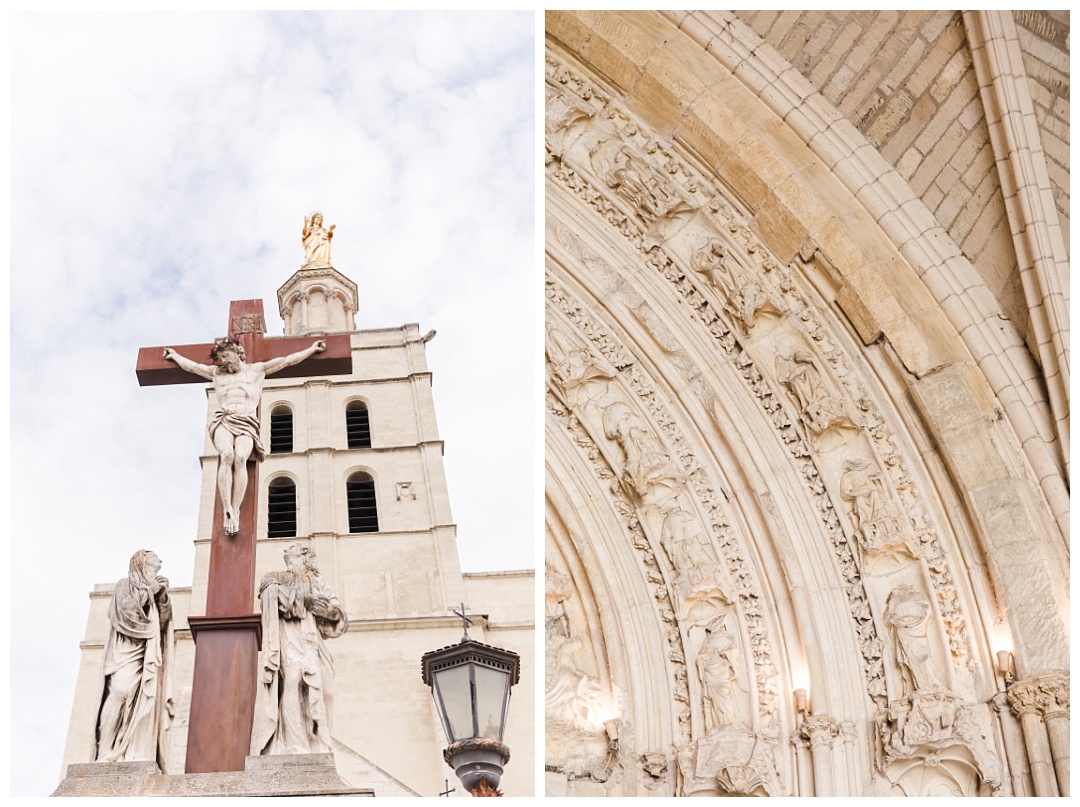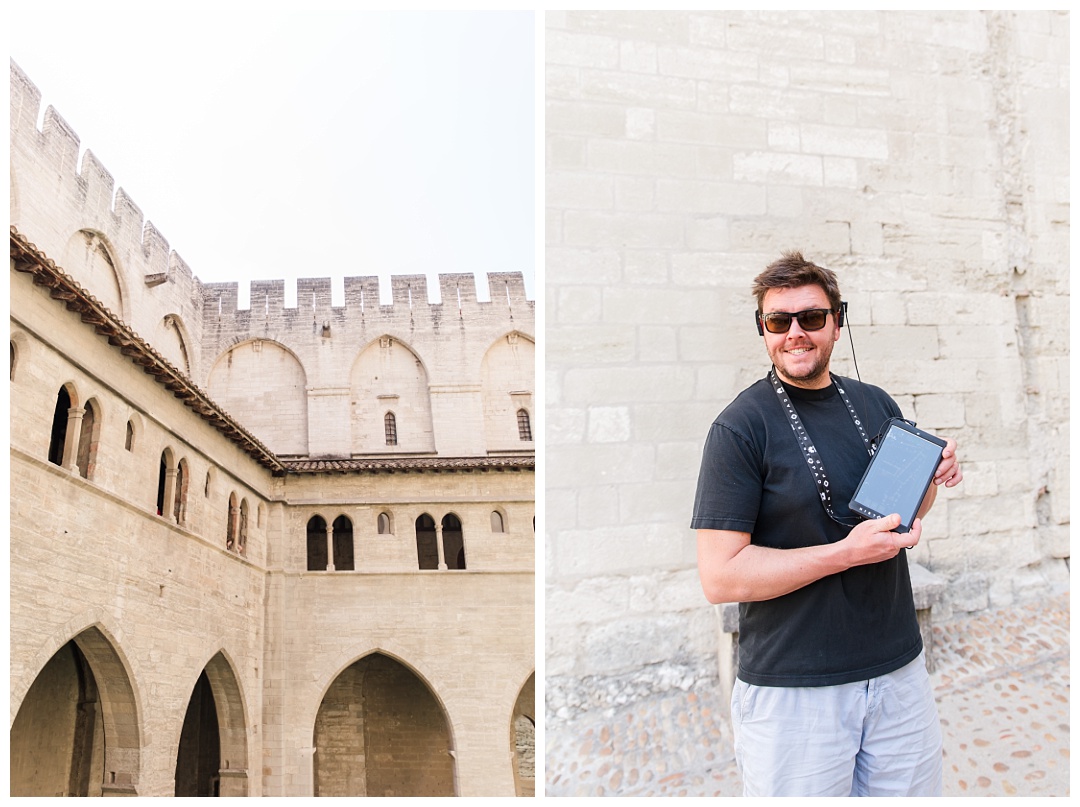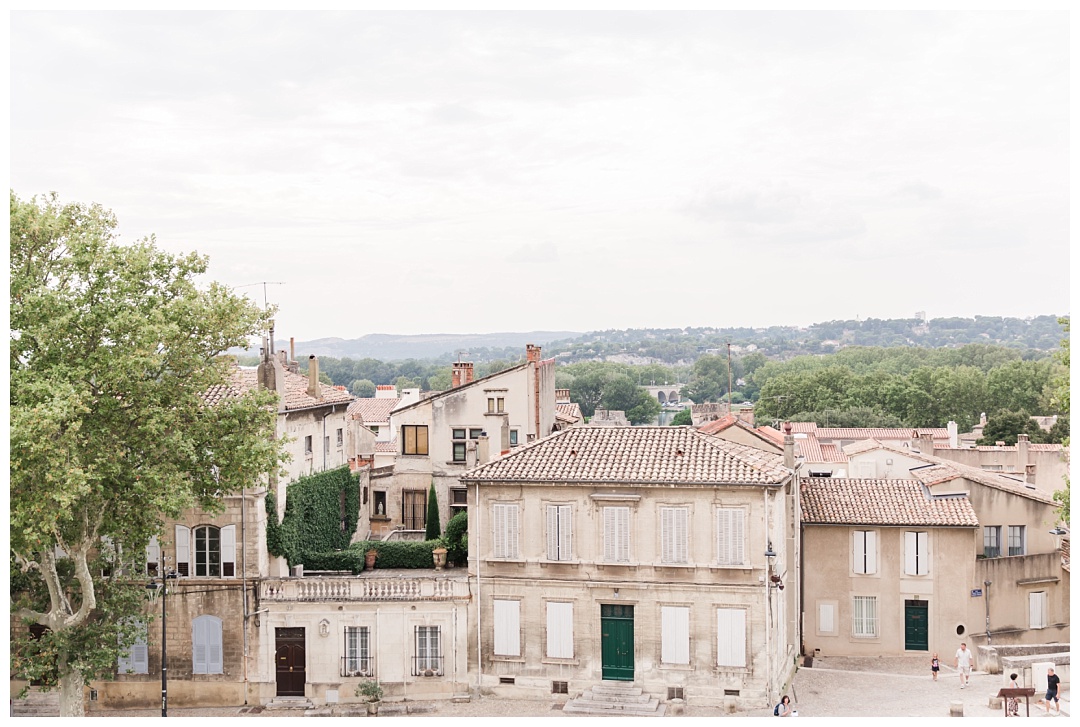 From Avignon we picked up a car and ventured down to the Pont du Gard (below), which had my engineering husband marvelling at ancient technology. This was also the only spot we found in all of Provence where we could easily access water to swim in! It was 40 degrees this day, so we were beyond relieved to swim in the river either side of our sweltering walk from the car.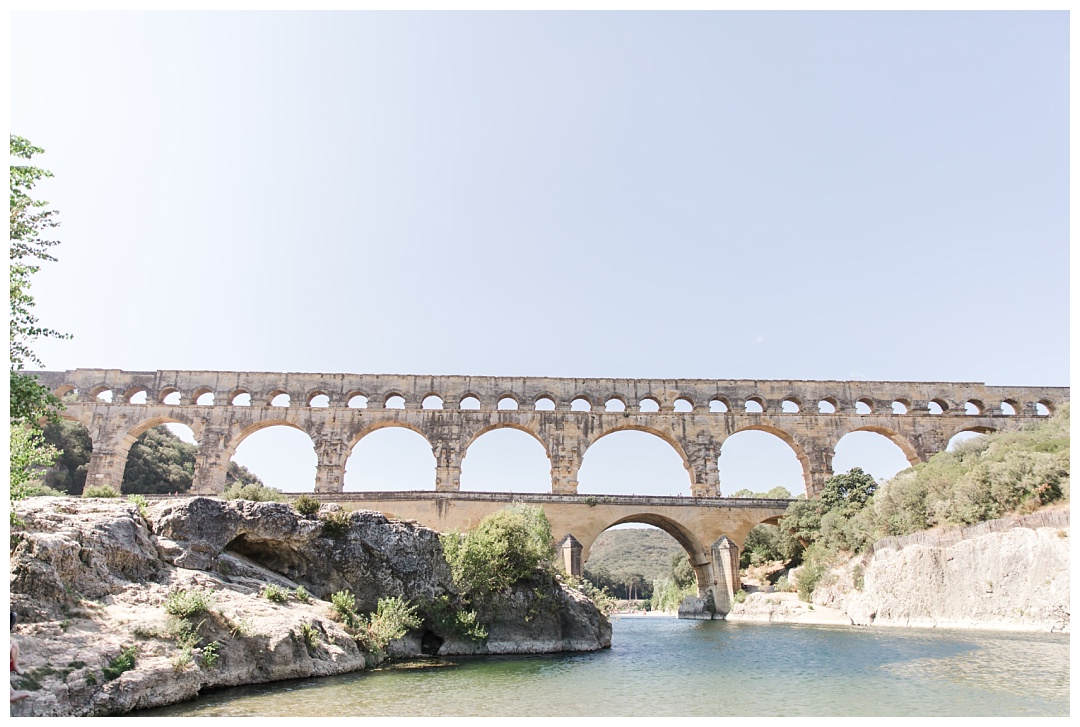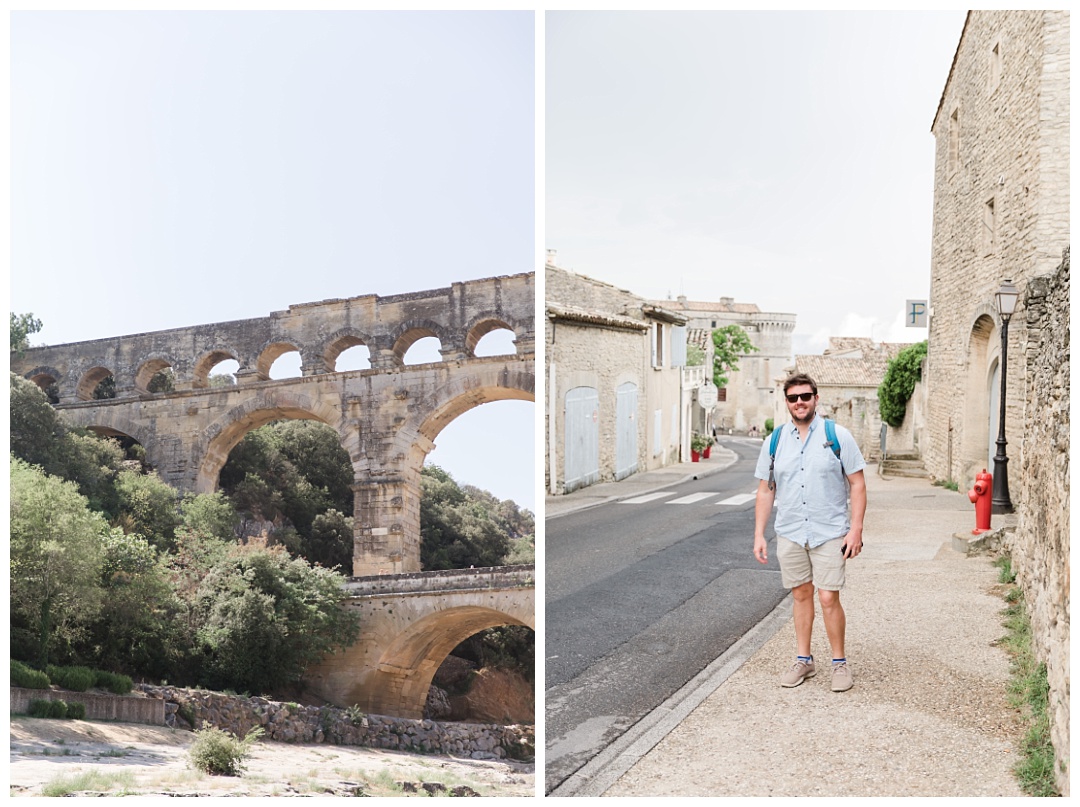 Here begins our break in Provence! Below is our BnB (Mas Marican in Goult); a perfectly traditional country farm house, complete with dogs. Our host, Maryline, was the loveliest lady and baked us a full breakfast of pastries each morning, with home made jams and spreads, just to make us fall even more in love with eating desert for breakfast! Goult was a great base to explore the local villages and markets from. We managed to find a different market each day and bought alllll the cheese, wine and raspberry tarts that we could!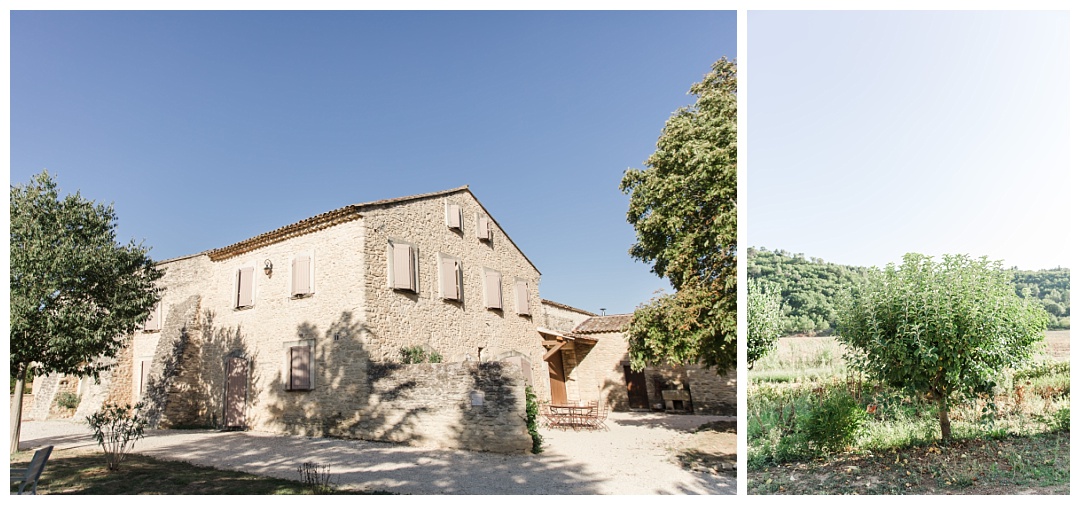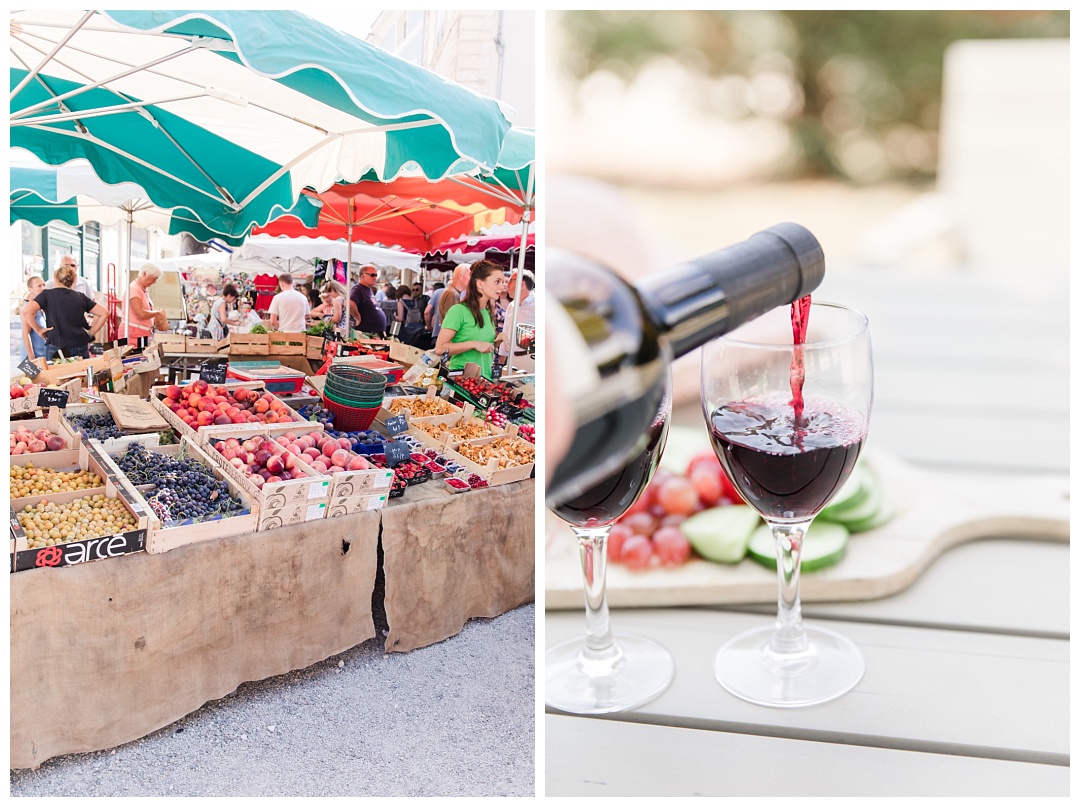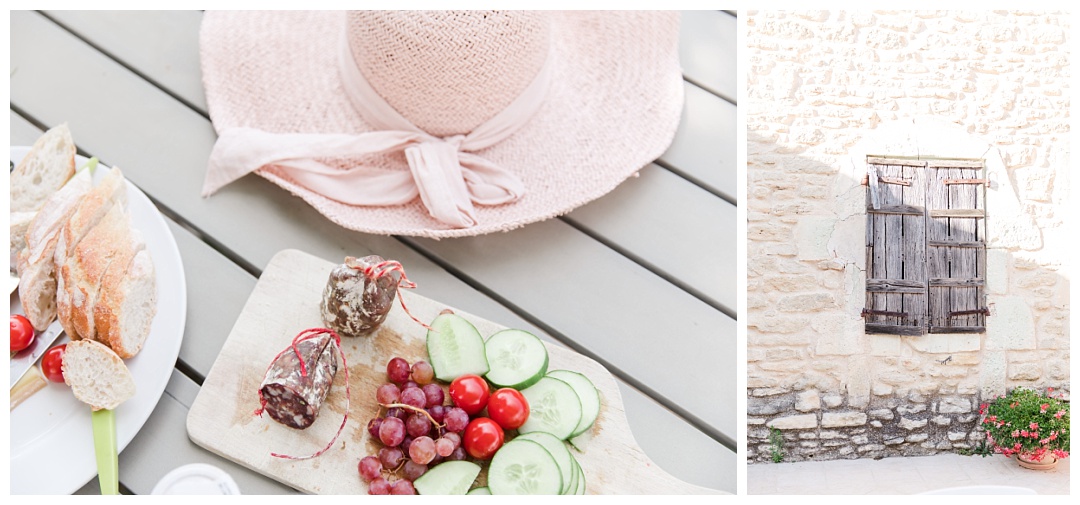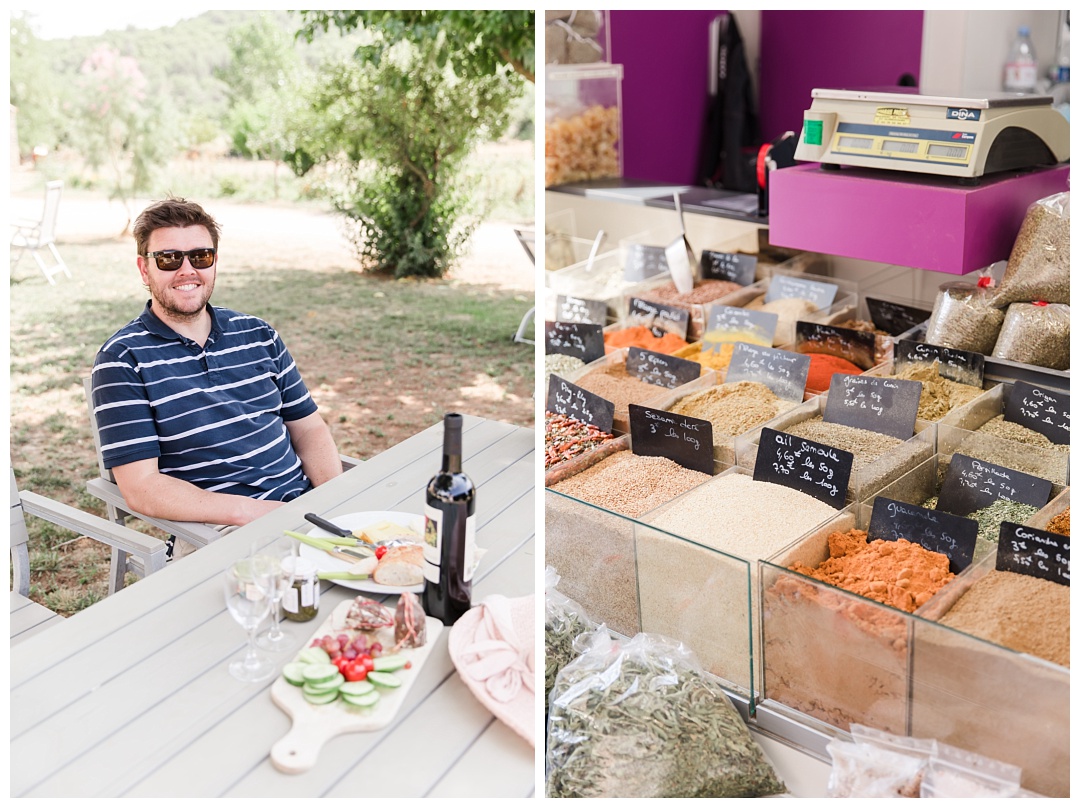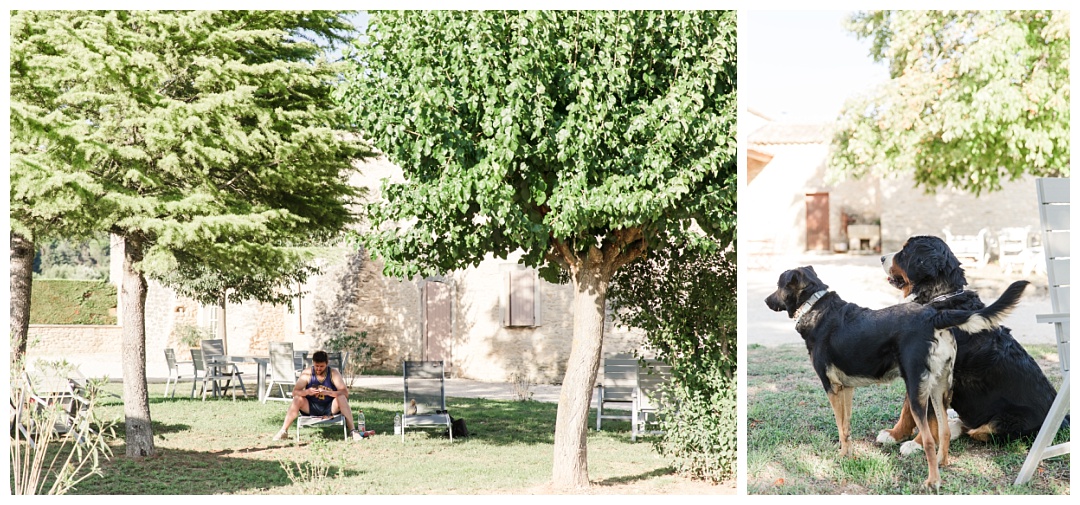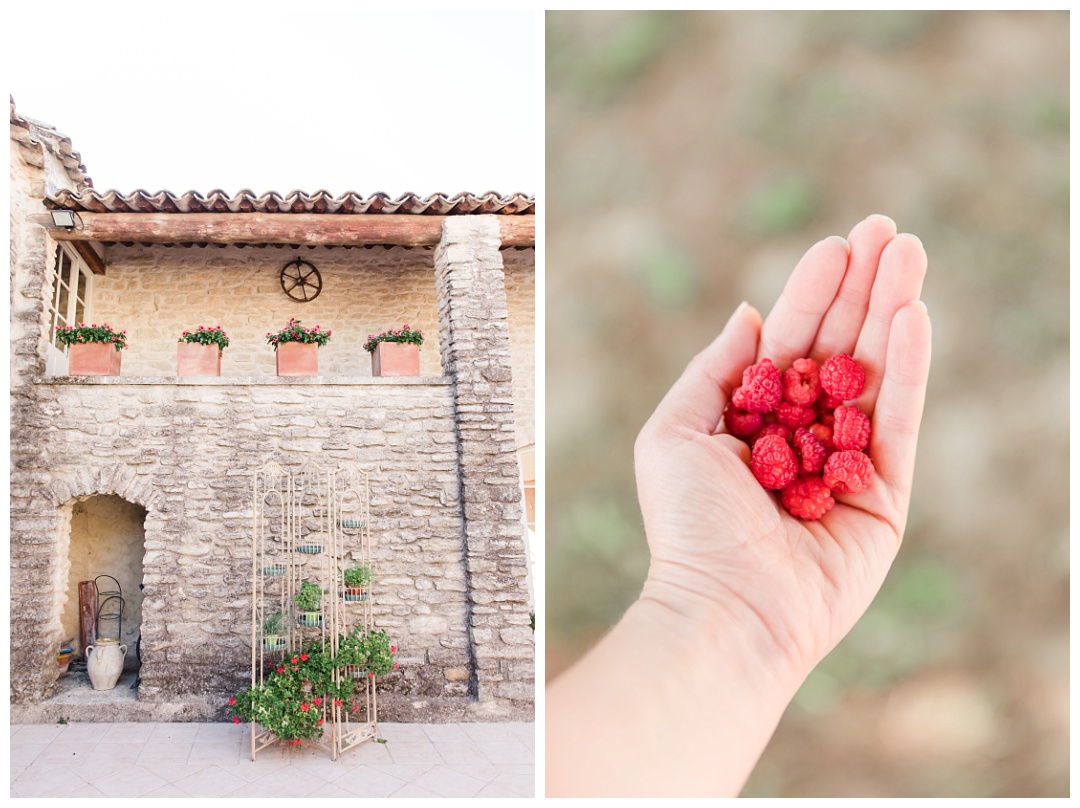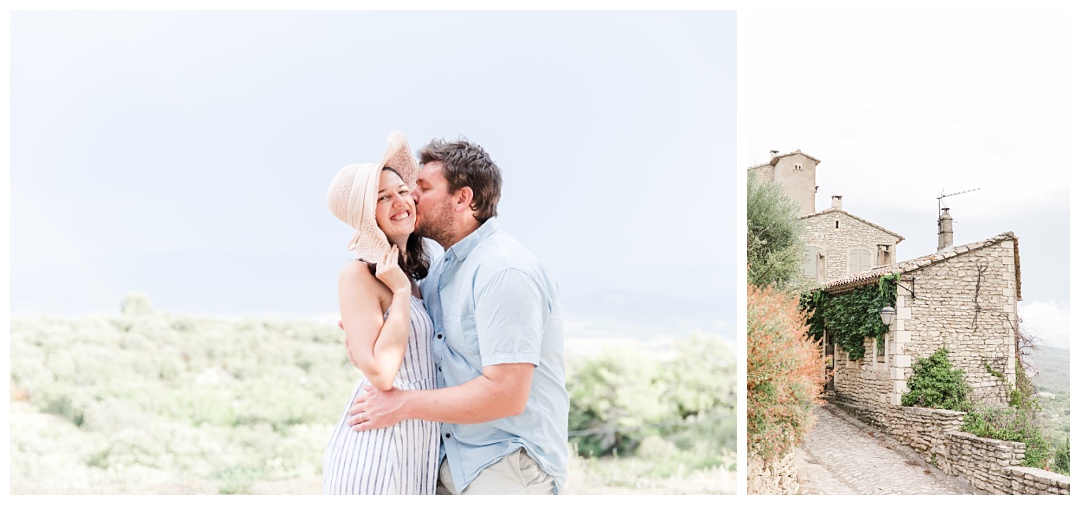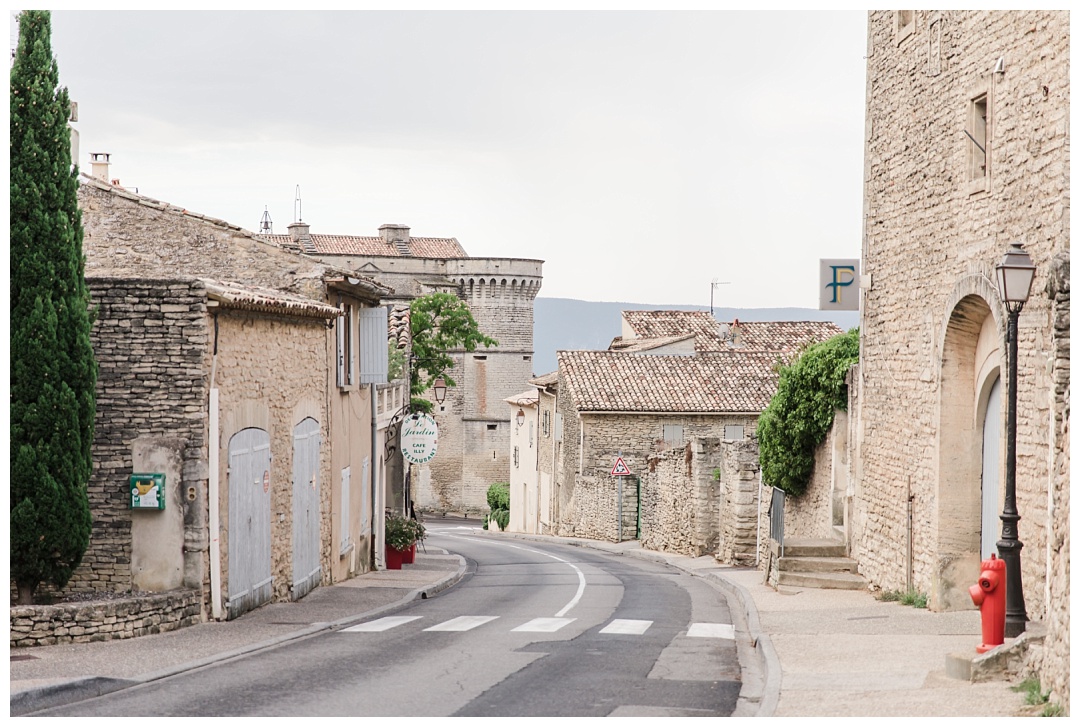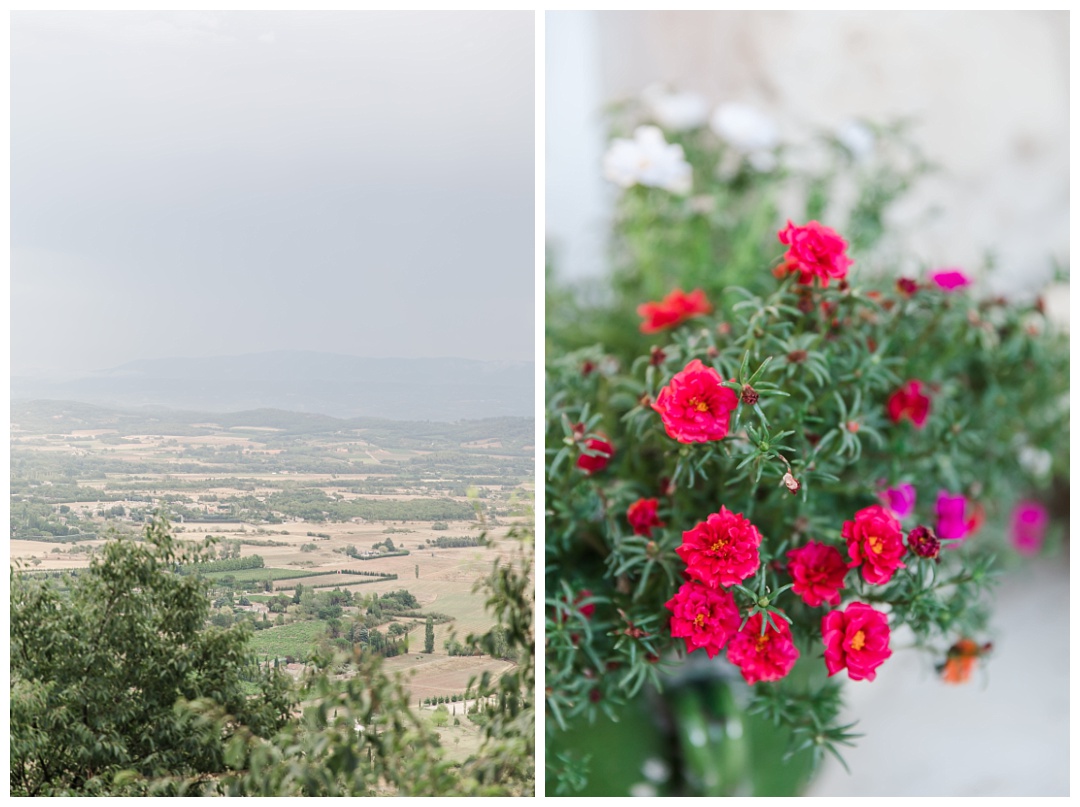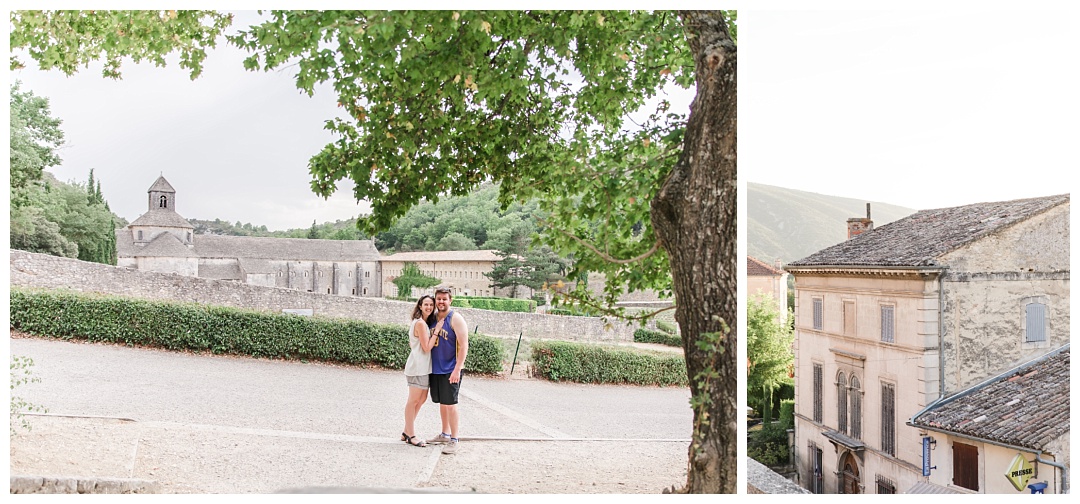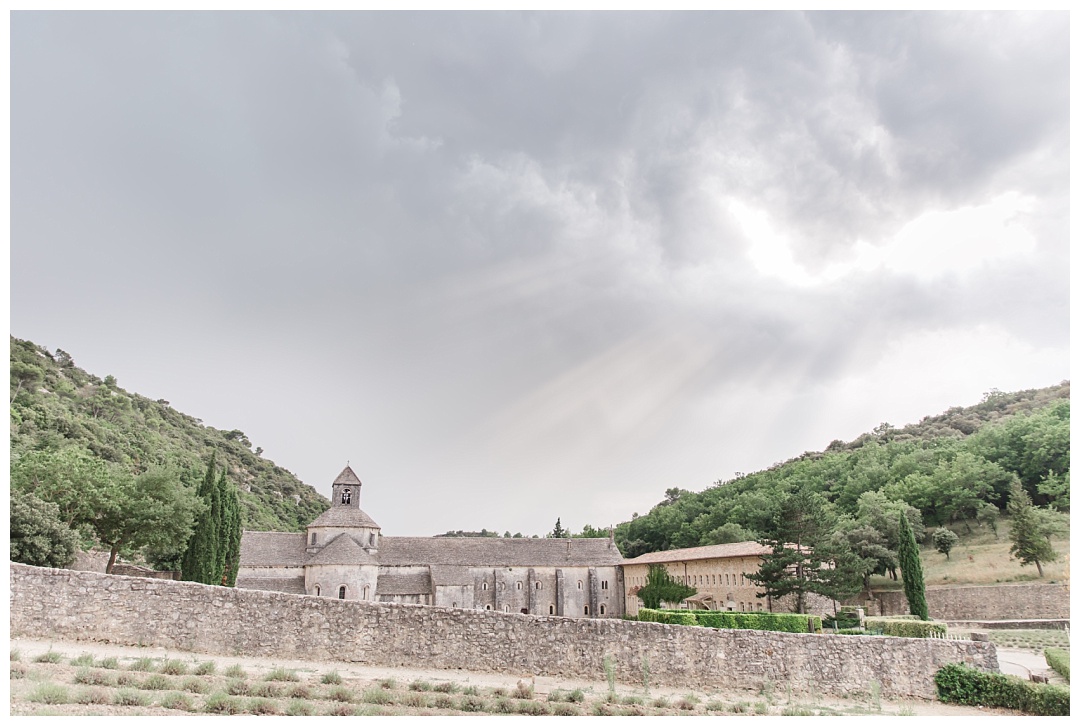 The Abbaye Notre-Dame de Senanque (above) also had an interactive Ipad tour of the still active Monastery. It was fascinating how they run a monastery in the current day! Right as we were leaving an enormous thunder storm rolled in. While other tourists were running for cover, Tim and I enjoyed being cooled off by the rain, and found a nearby hilltop to watch the storm from. It went on for ages and was so impressive!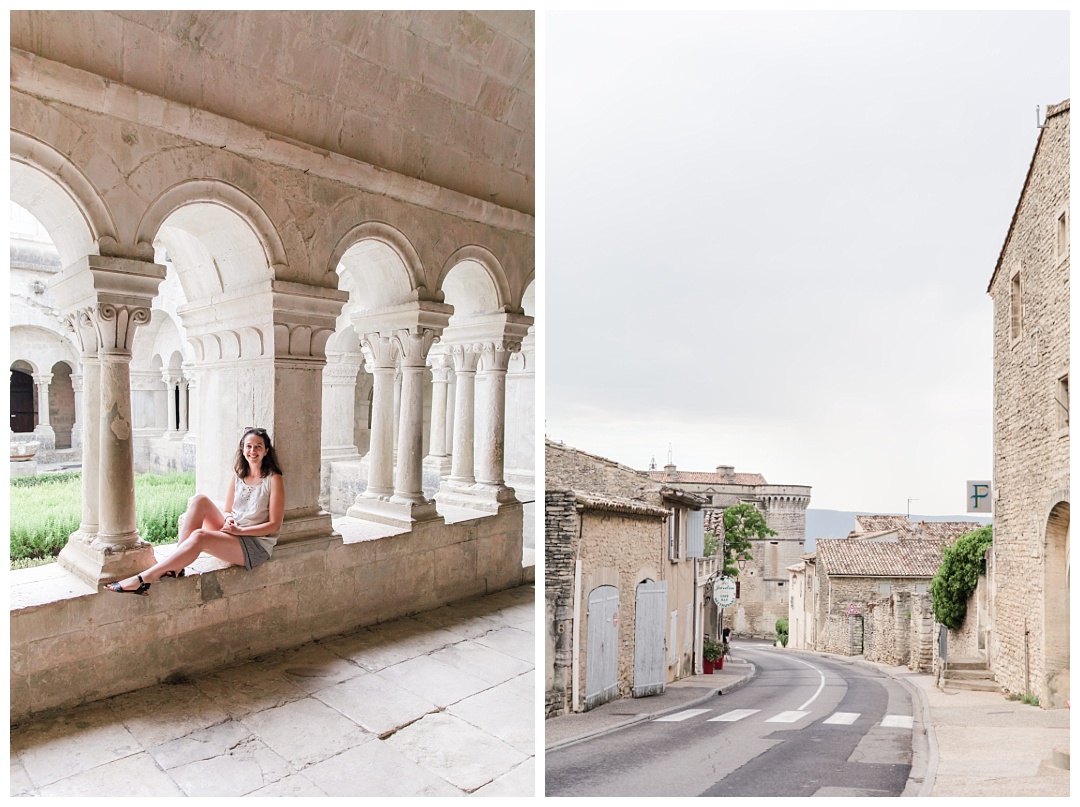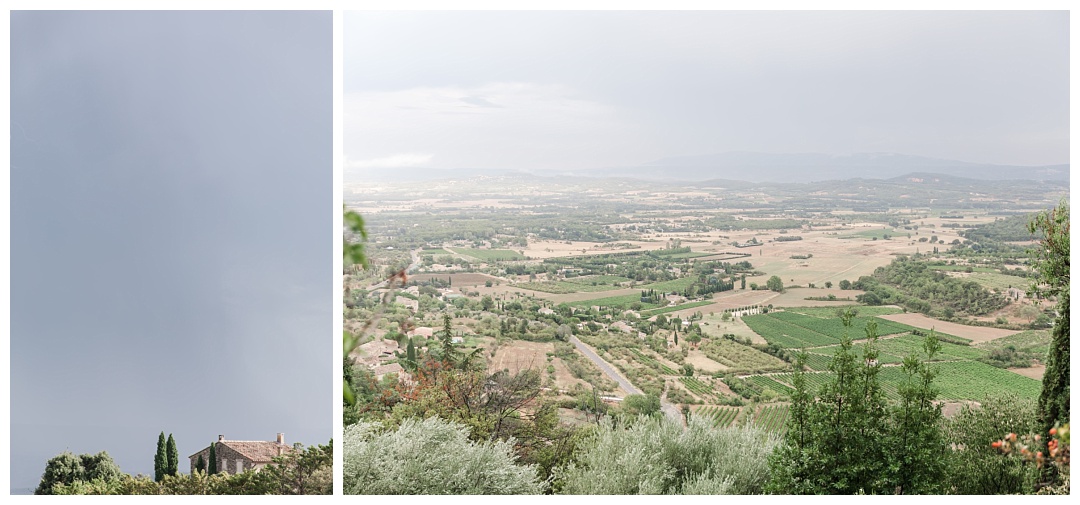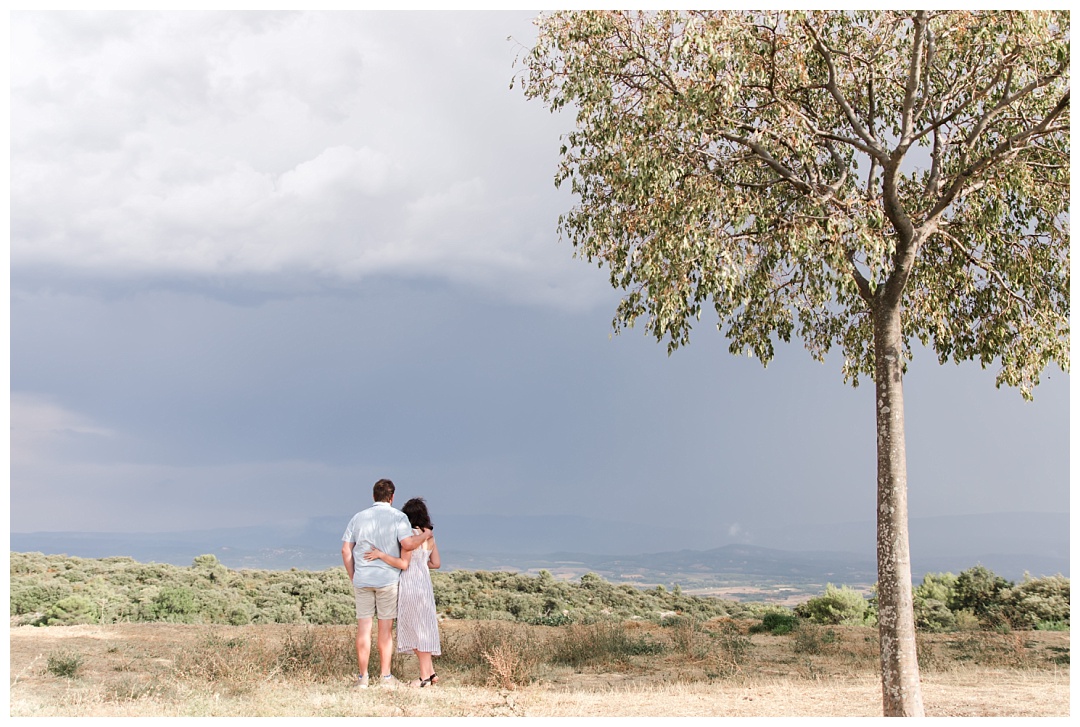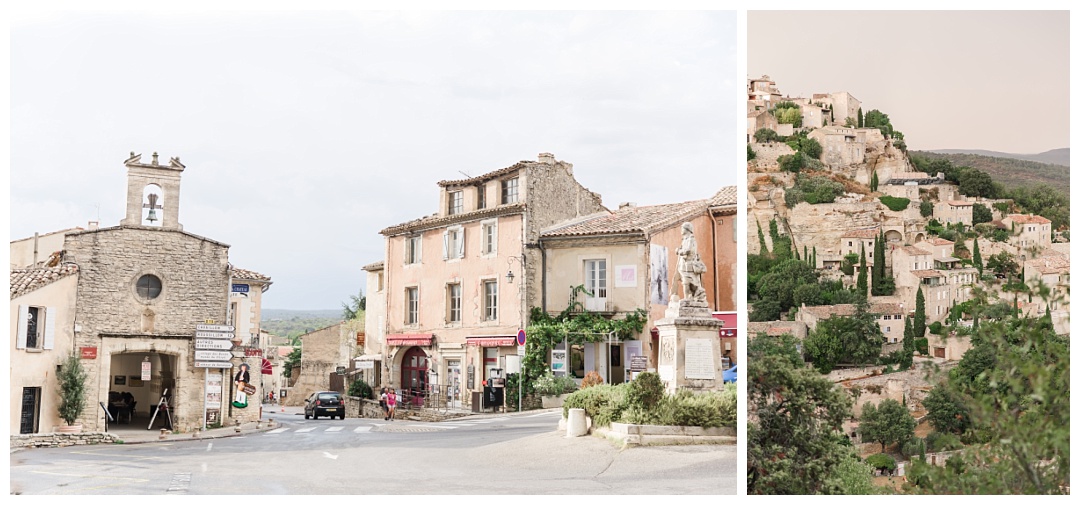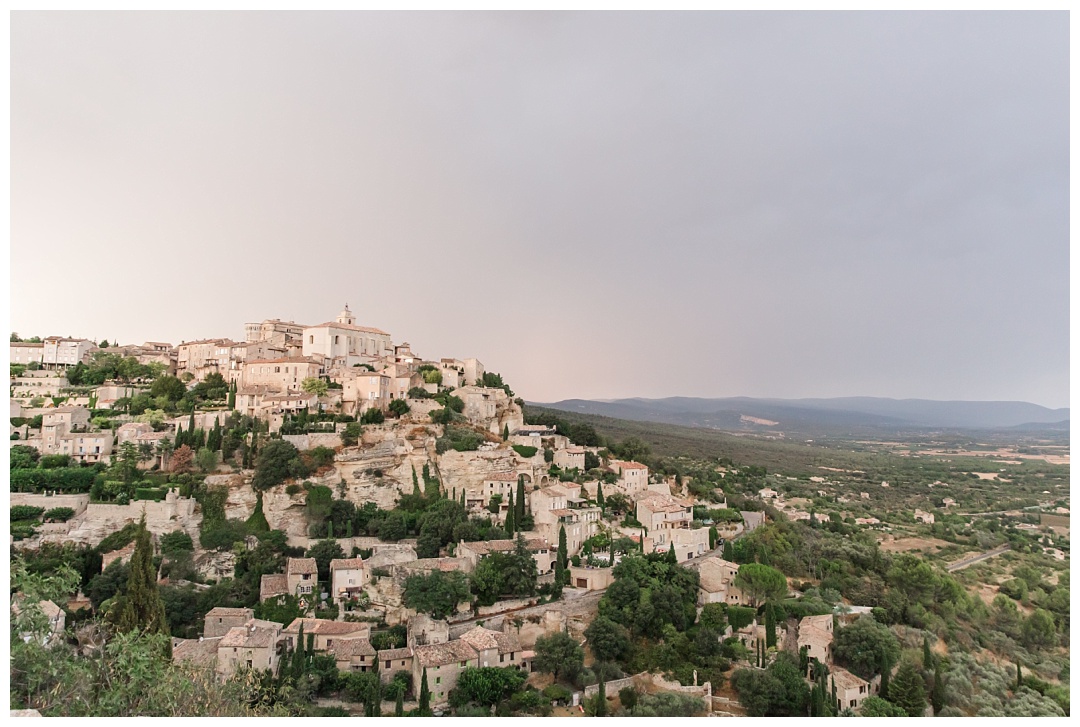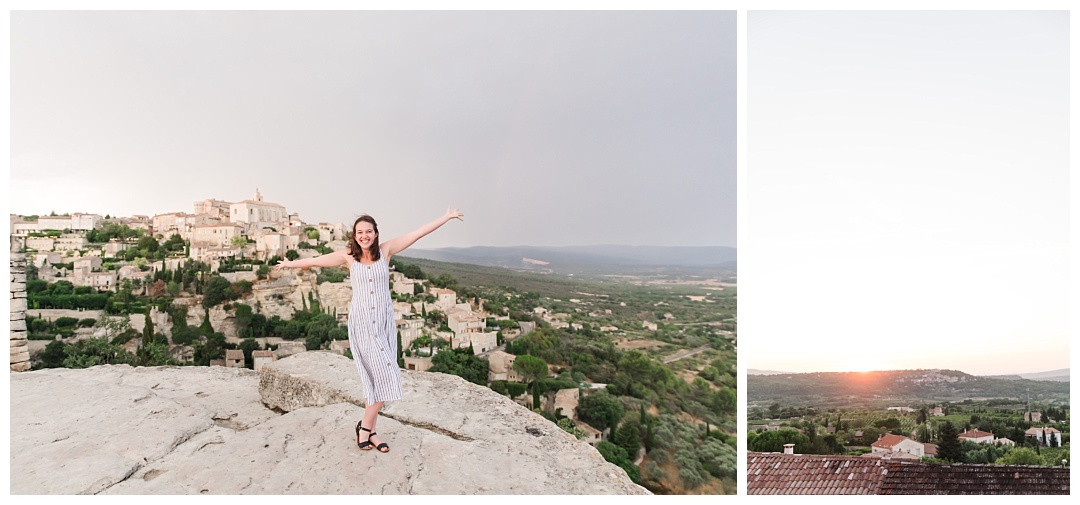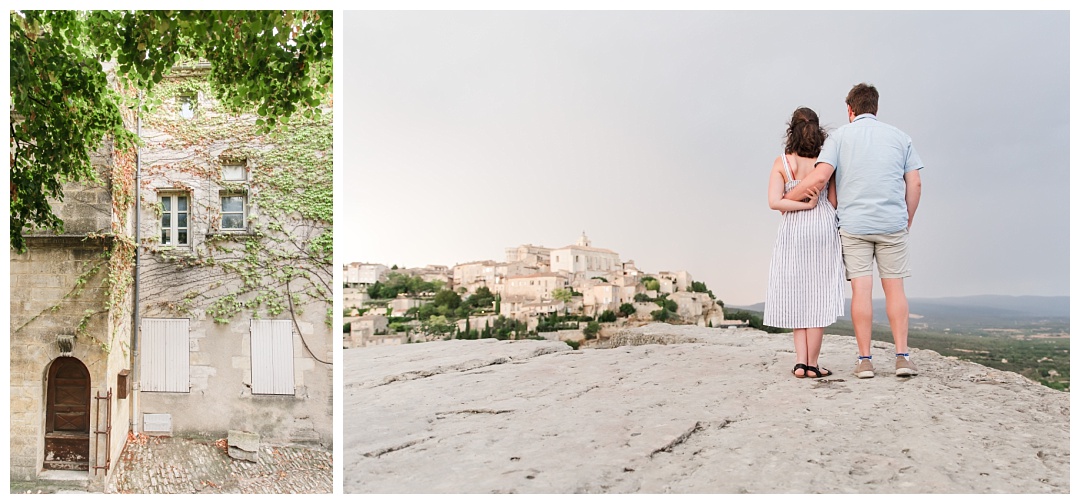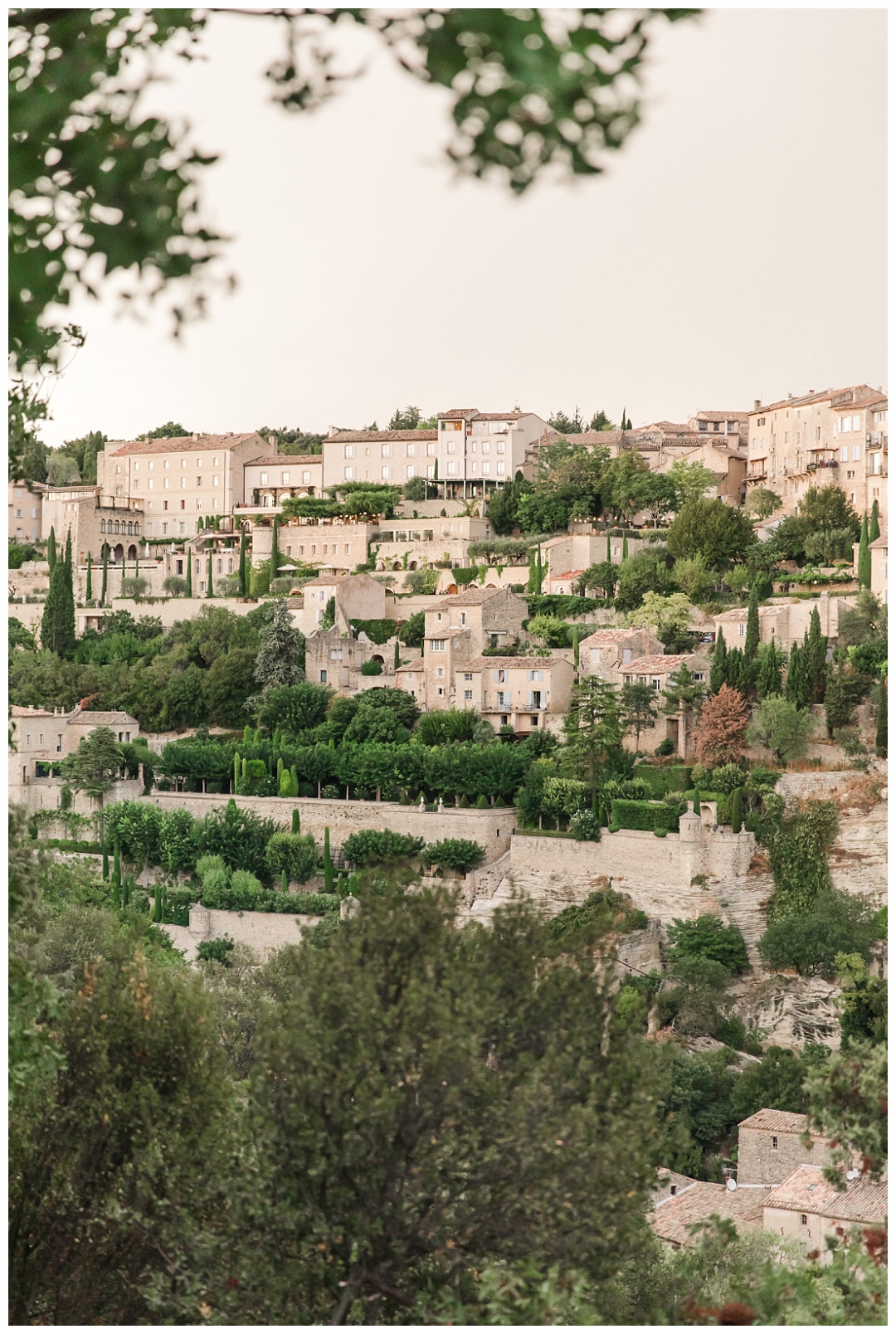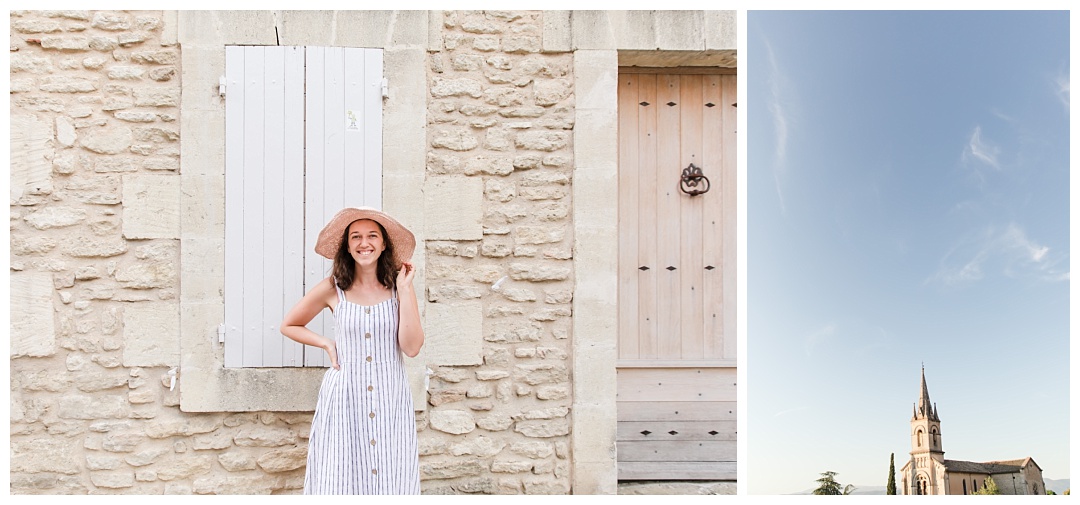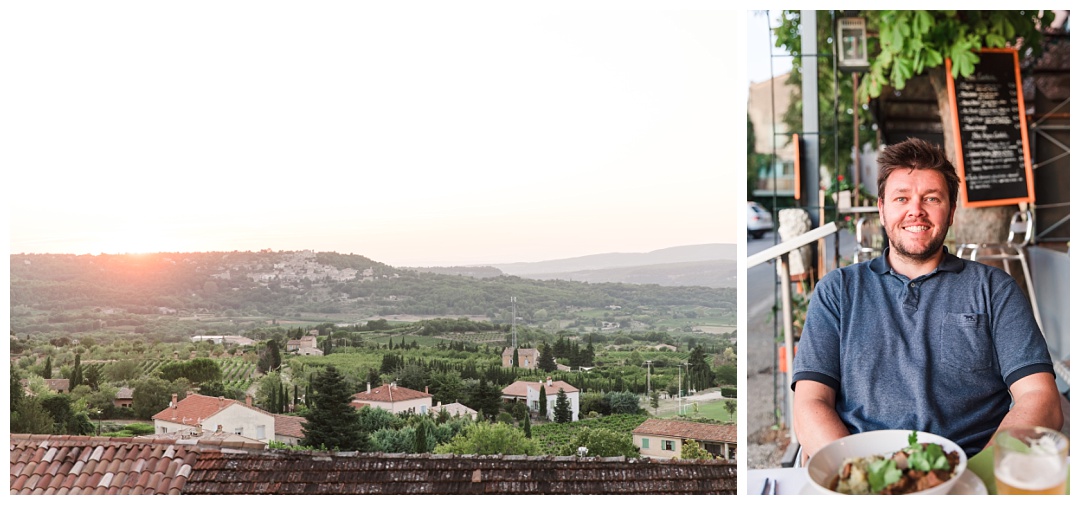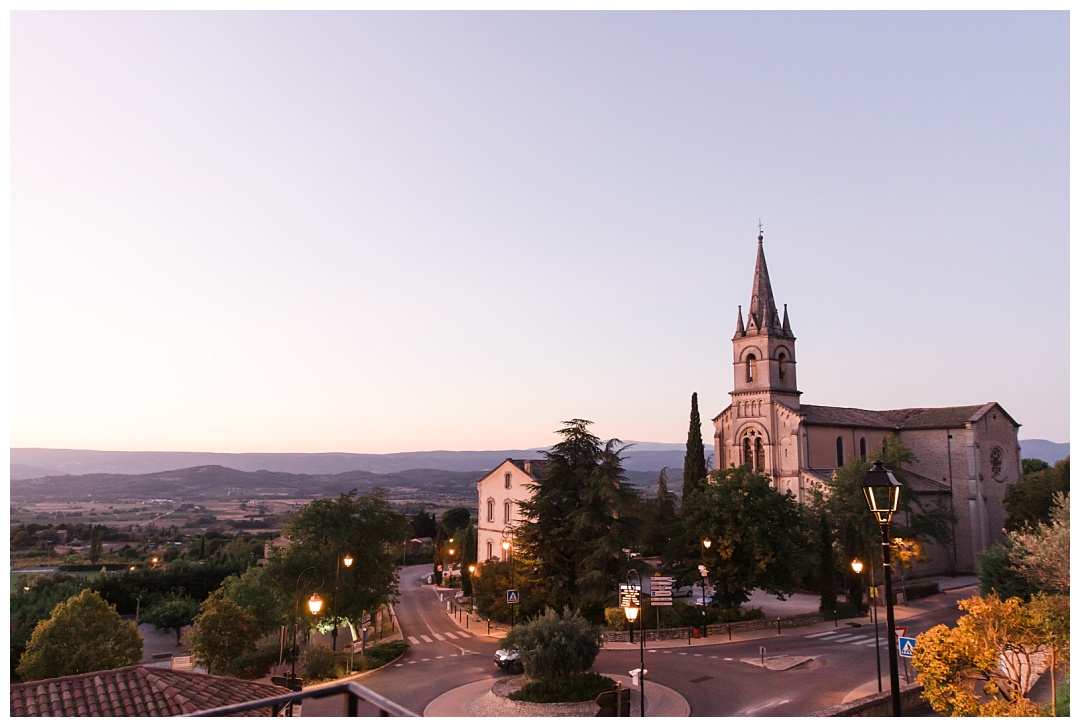 We had so many meals with a view like the one above! Because all the villages are perched on hills, just about every restaurant looks out over the countryside!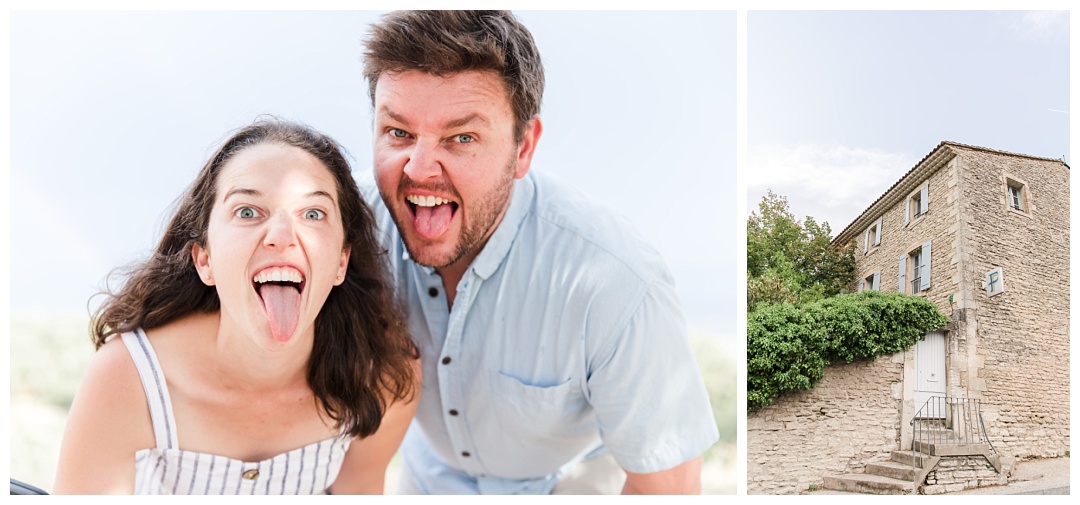 Now, don't hear me wrongly when I say this, but by this point in our trip we were feeling a definite sense of 'this is cool, but New Zealand is better'. Yes, we loved exploring new places, seeing so much history and tasting delicious food, but there really is no place like home. We are so grateful for the opportunity to travel and realise we are incredibly privileged to be in this position. The fact that we felt like this doesn't take away how much we enjoyed our time away. It just makes us more thankful for the beauty of our home and all it has to offer, and confirms to me that I don't need big overseas trips to satisfy me. Being home and exploring our little corner of the Pacific is my idea of heaven… It's safe to say I have not been bit by the travel bug.