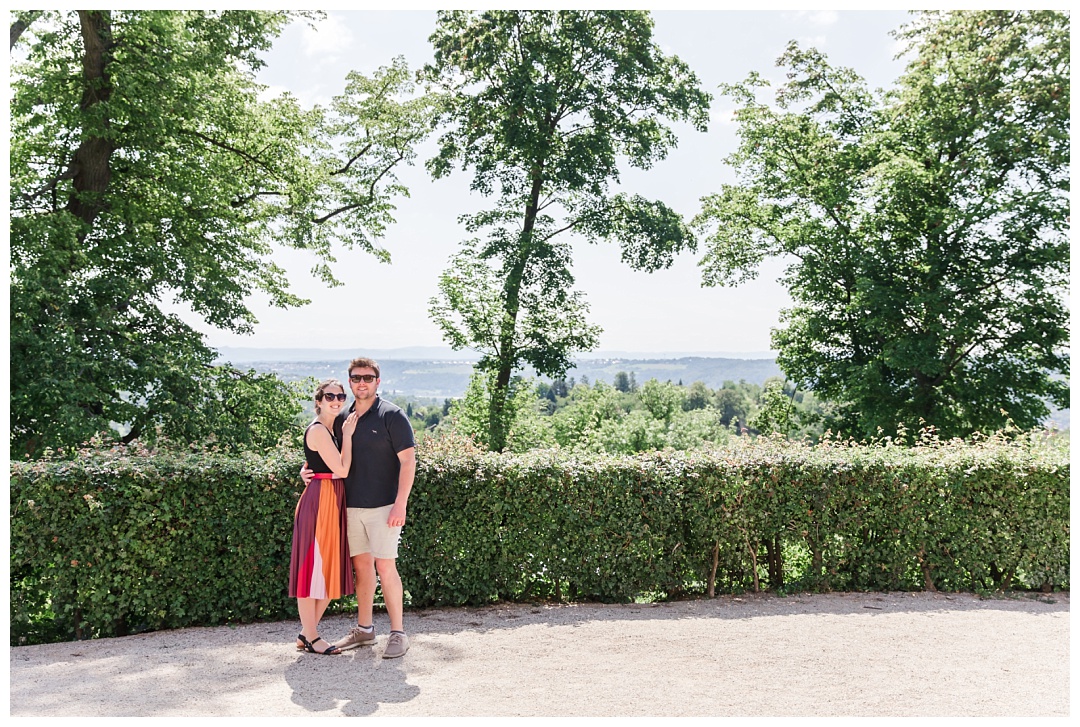 You guys, it's only taken me six months to start our Europe trip summary, but it's finally here!! Thank you all for being patient with me, and for those of you who have been interested enough to ask to see photos! 
We actually started our trip in London, where we spent the weekend catching up with friends. I haven't done a post on London, cause we spent our time hanging out with people we love rather than exploring and taking photos. So, here we begin in Germany on the 19th August 2019!
We started with 3 days in Stuttgart, which was such a great place to ease into our holiday! It's small, easy to get around, and everyone we came across spoke English. Tim and I figured we must look German though, cause literally every interaction we had here, people assumed we spoke German or asked us for directions in English! We were met with so many surprised looks when we'd respond that we spoke English and weren't local. 
Lots of people have asked us why we chose to visit Stuttgart… the answer, in short, is Car Museums! Tim is a car nut, and one of his only requests of our whole trip was that we'd visit some German car museums. We went through the Porshe and Mercedes Museums, which were both incredibly impressive. I actually enjoyed looking through them too, as they're set up to cater for all kinds of people (not just the car nut kind!) with interesting technology facts and narratives on the war. 
We'd booked in to an Ibis Hotel just north of the city, which had the most heavenly breakfast spread, and was hilariously a highlight of Stuttgart for me (no real surprises there though, food is sooo good). We'd start the day with an enormous breakfast of everything delicious you could think of (fresh fruit, waffles, pastries, eggs and bacon etc) and then head out to explore for the day.  
Day 1 was spent exploring the city, looking at all the beautiful old buildings: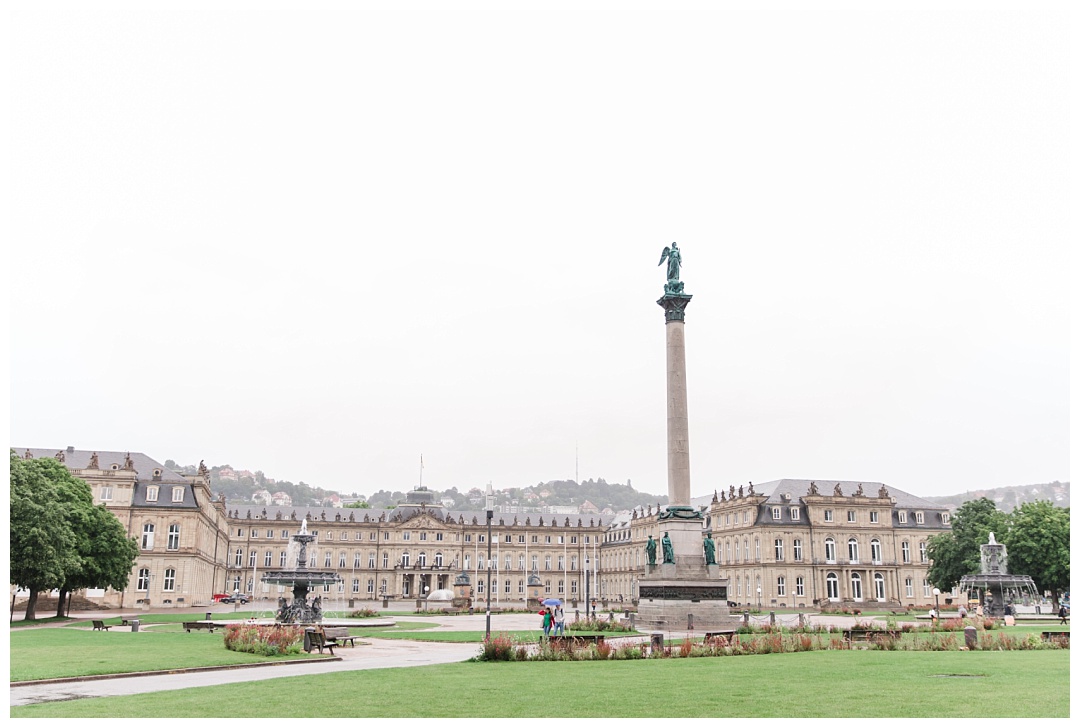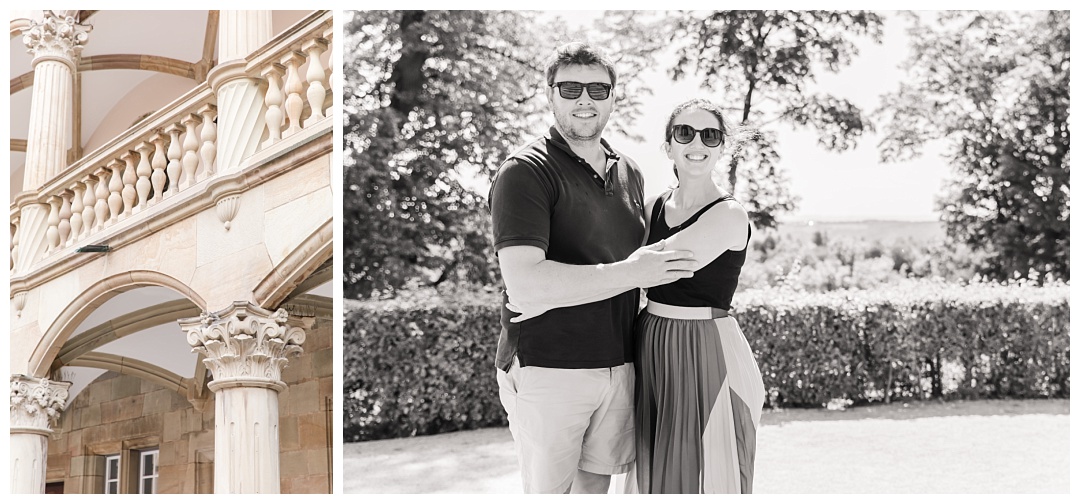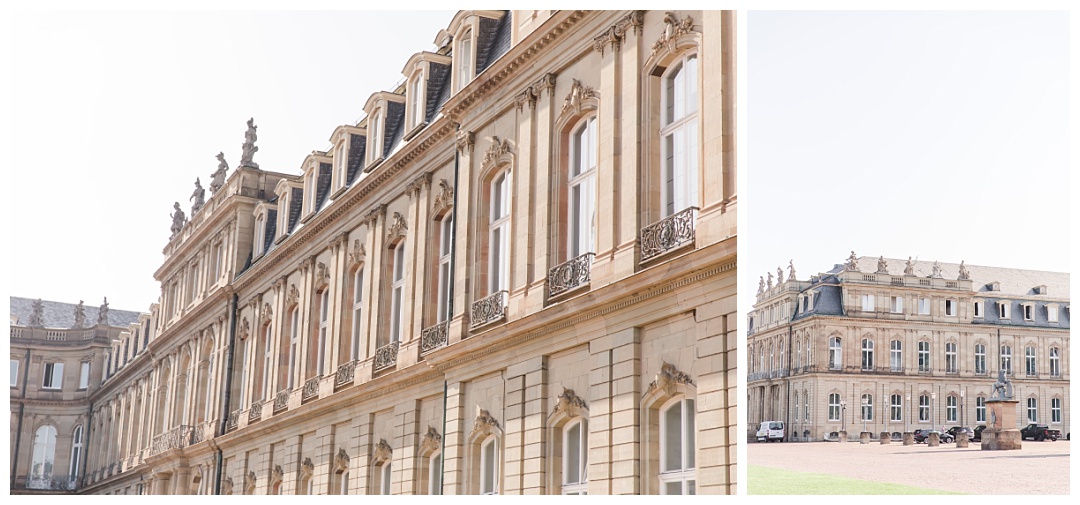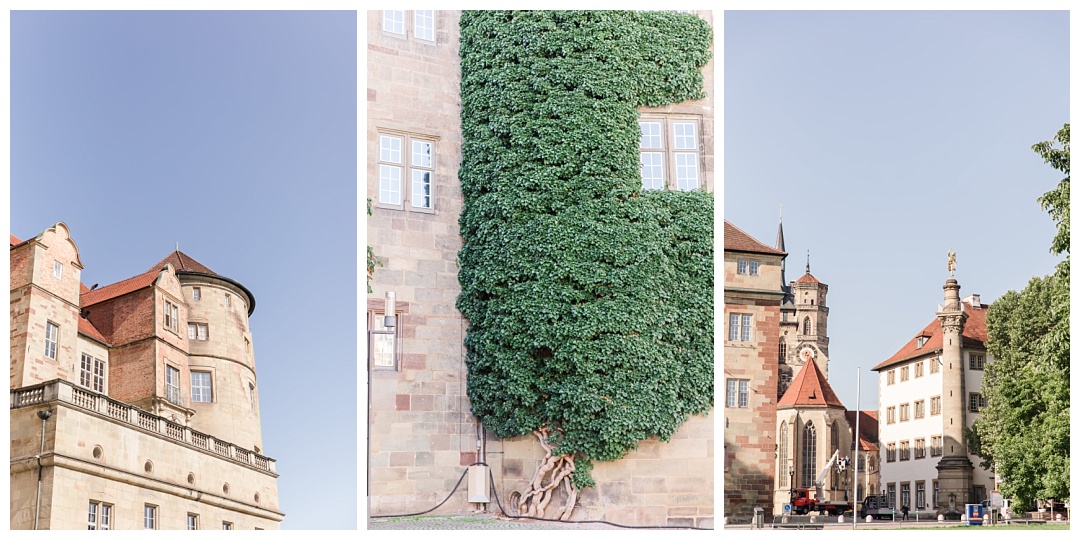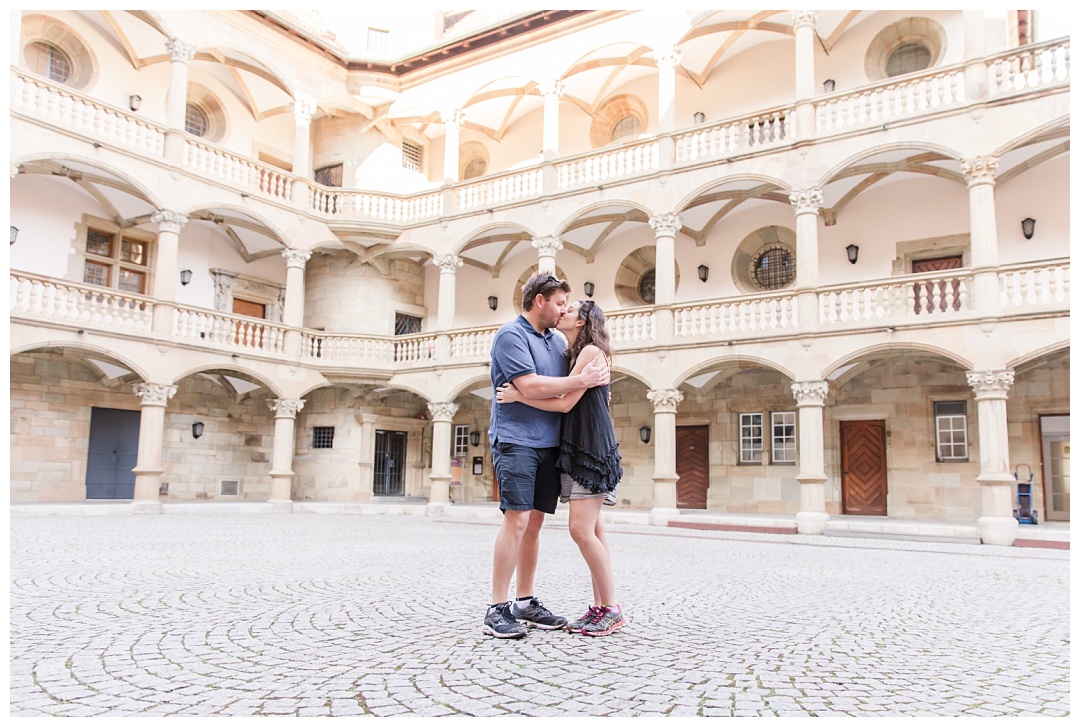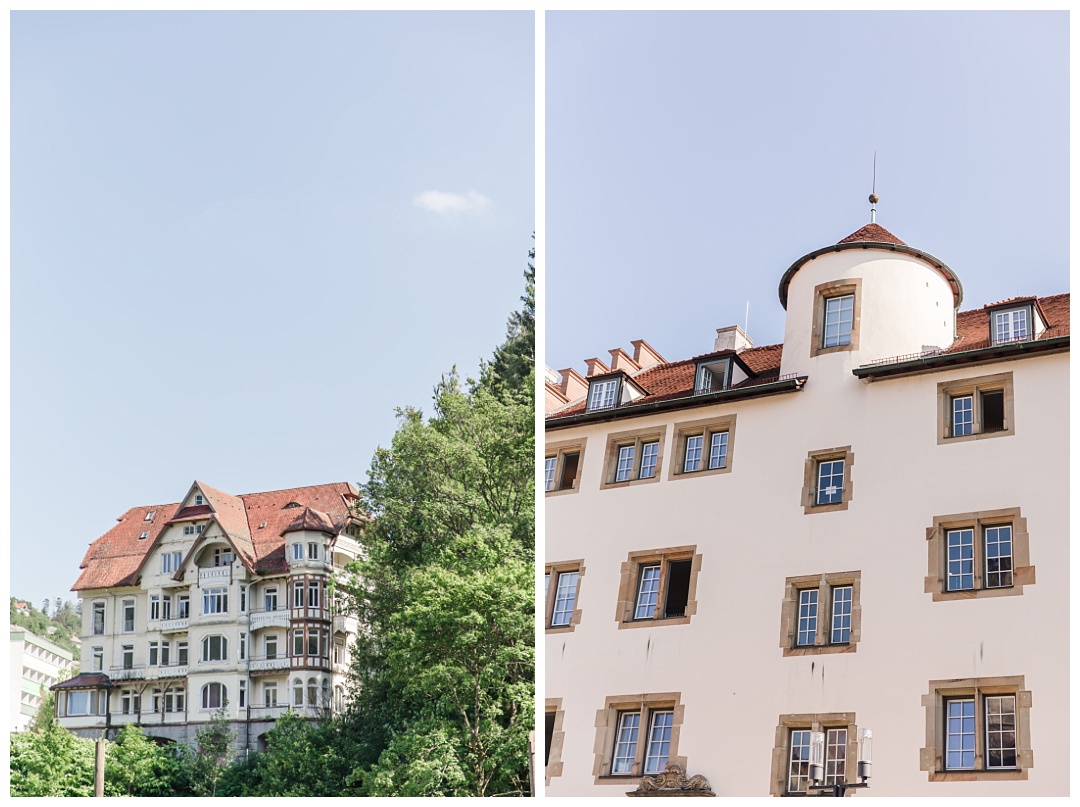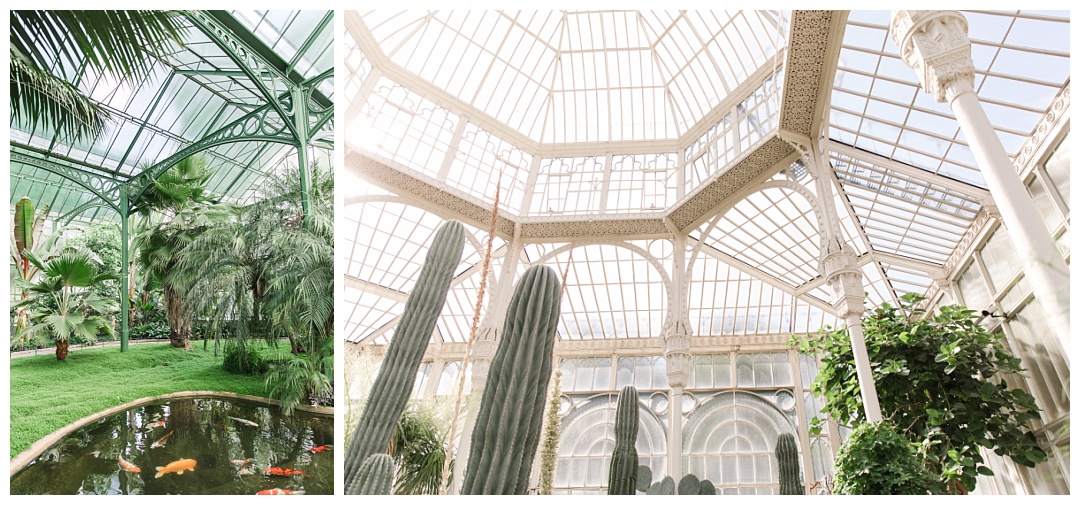 Day 2 we visited the Stuttgart Zoo, which is set in botanical gardens. It was so beautiful to explore both the gardens and the zoo for the afternoon (see above)!
Day 3: We hired a car to drive to the Black Forest, and stopped at a lookout over Stuttgart (see below). I loved looking at the hillsides of vineyards with the tiny little gardening sheds all through them!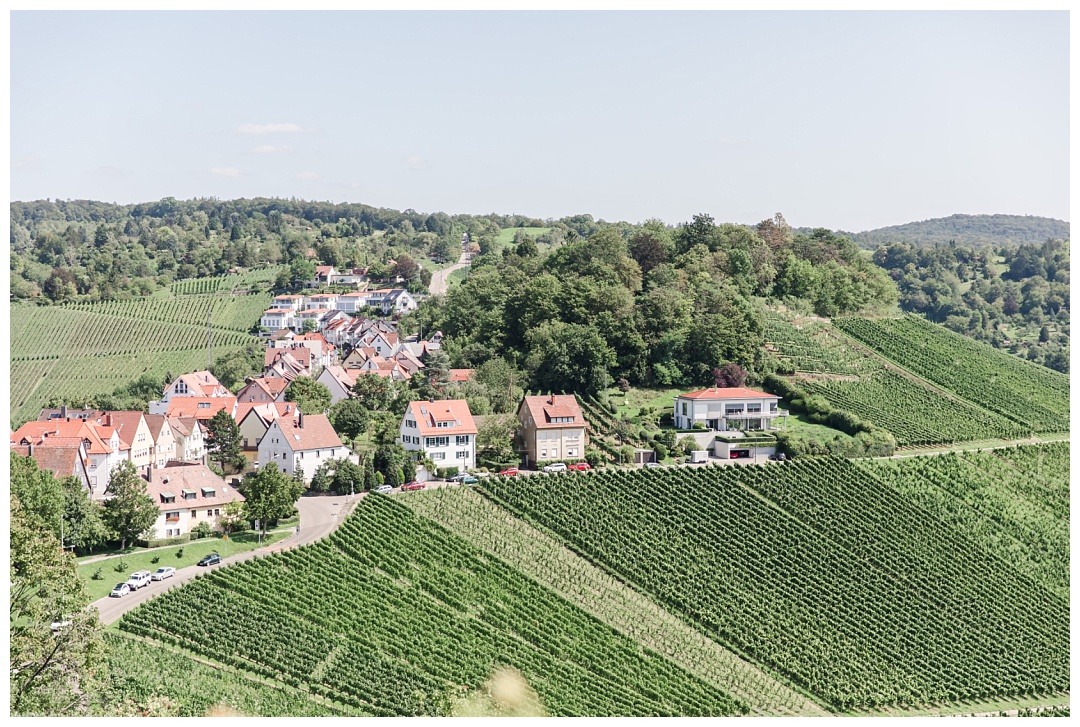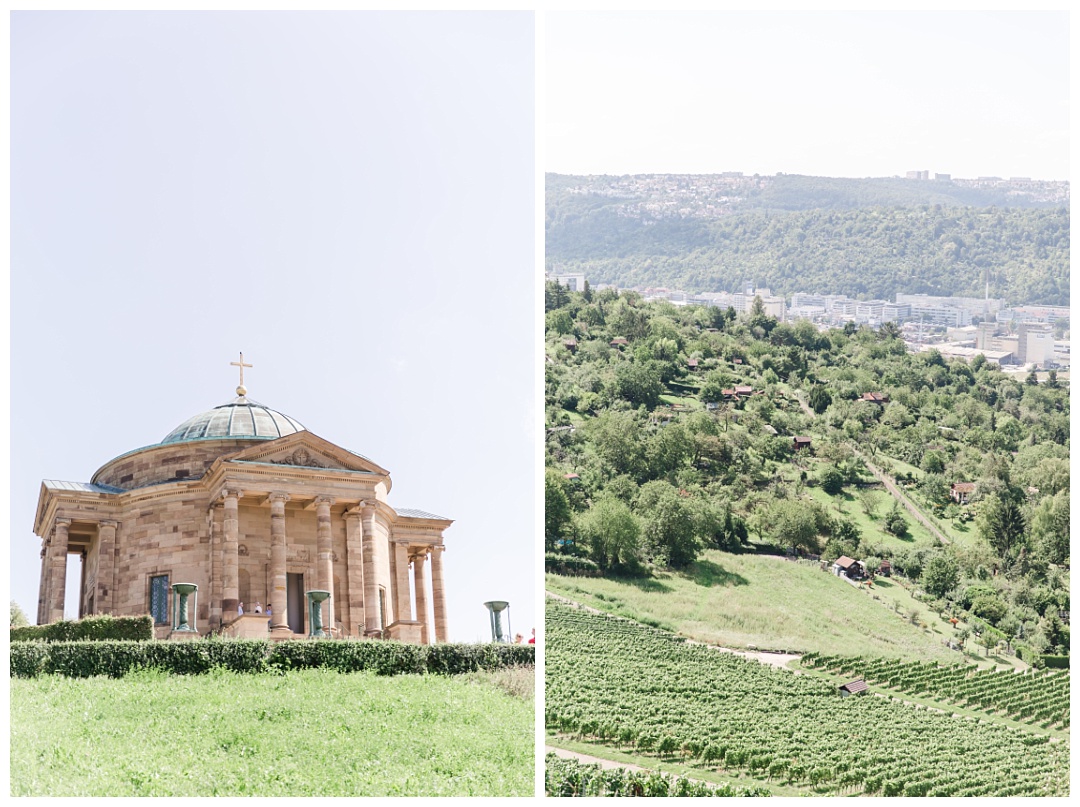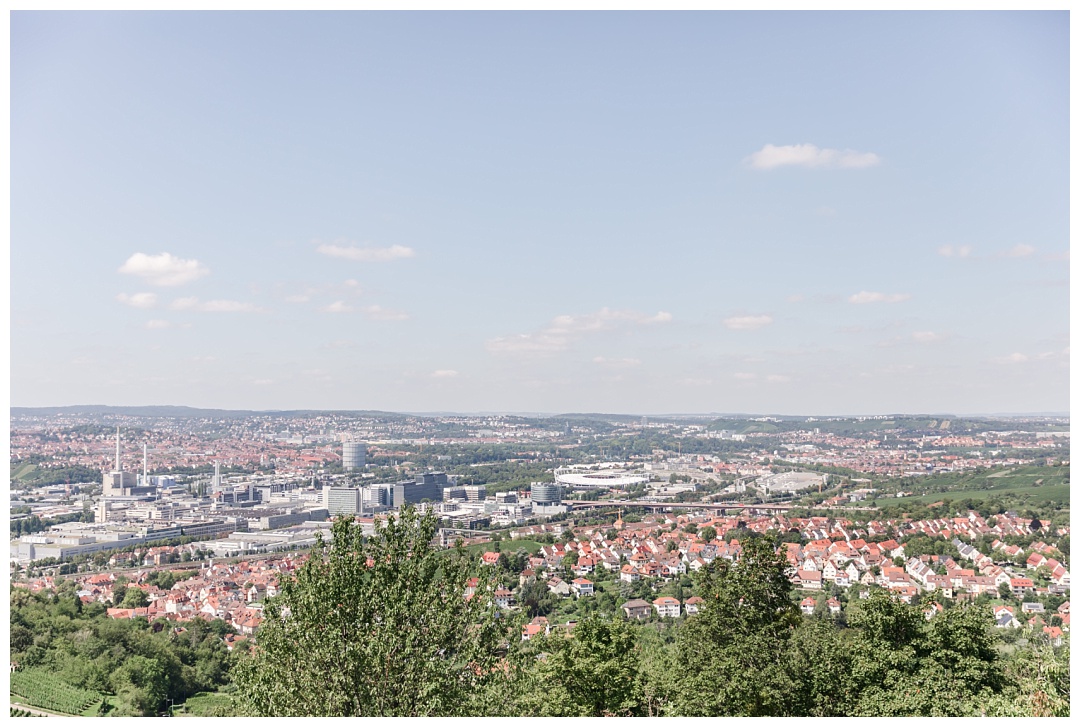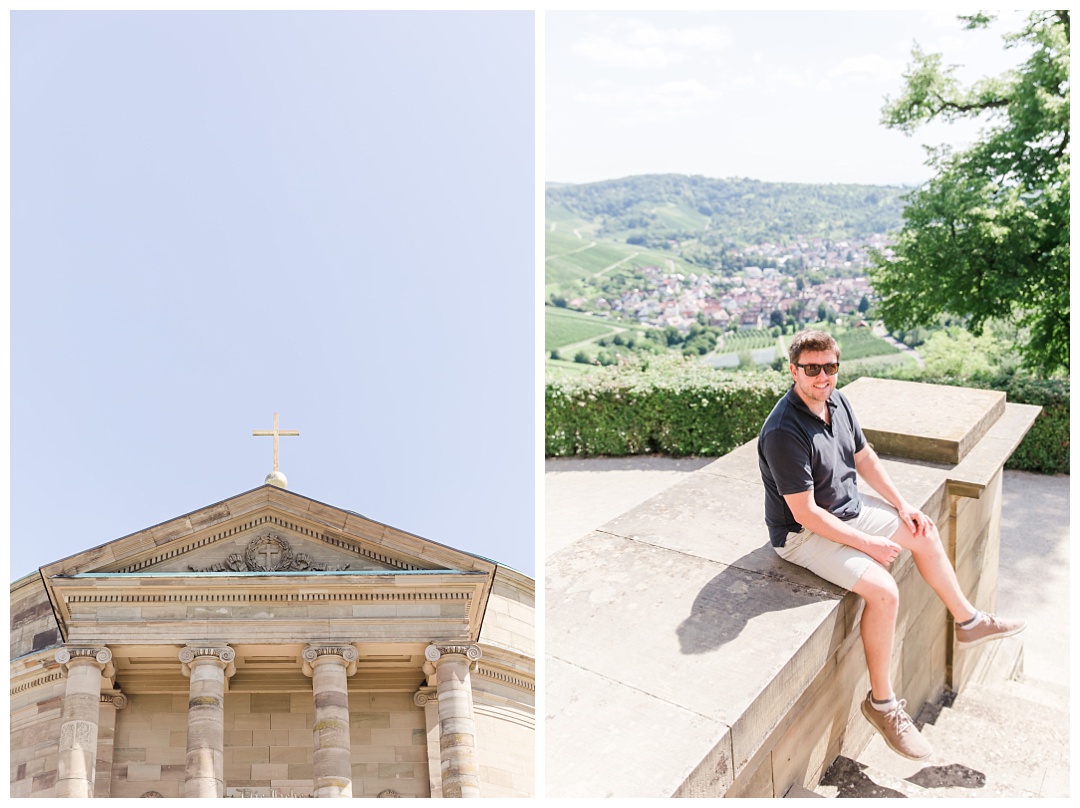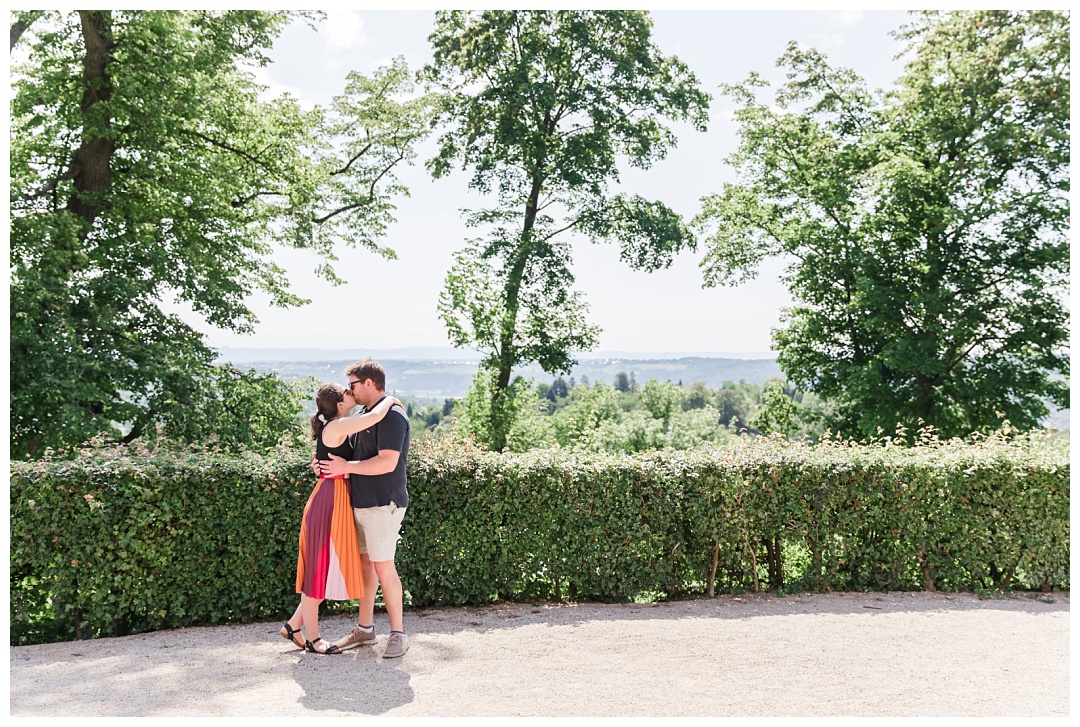 There were so many picturesque little towns that we drove past on the way to the Black Forest. We stopped in the town below to stretch our legs and get a pretzel on our way through.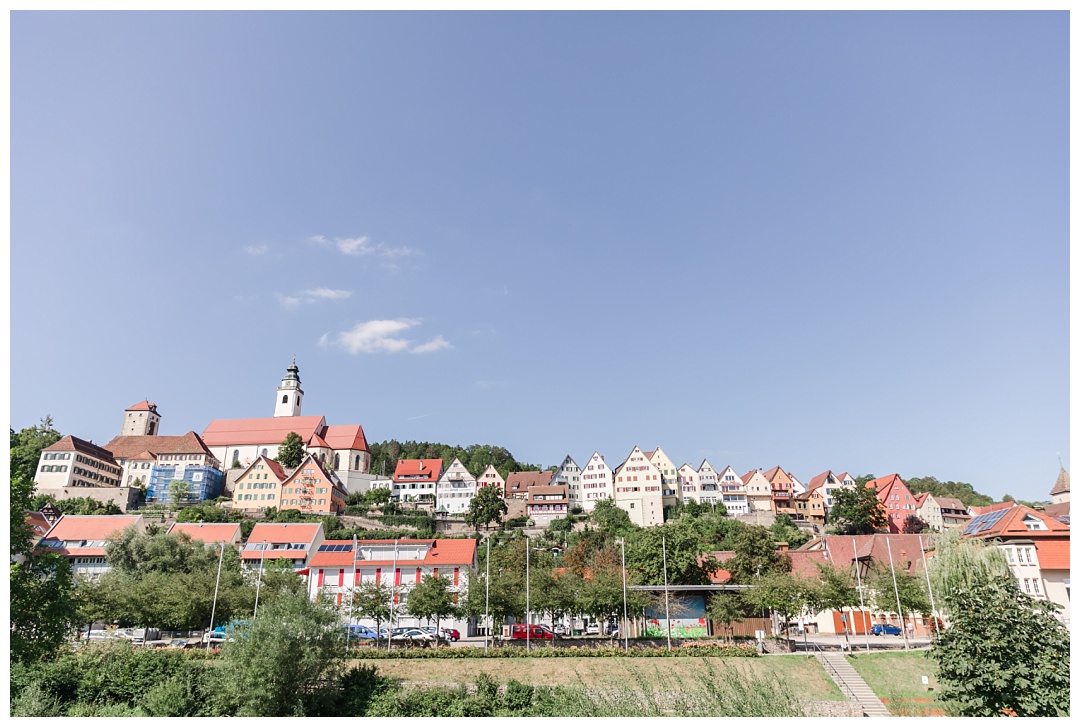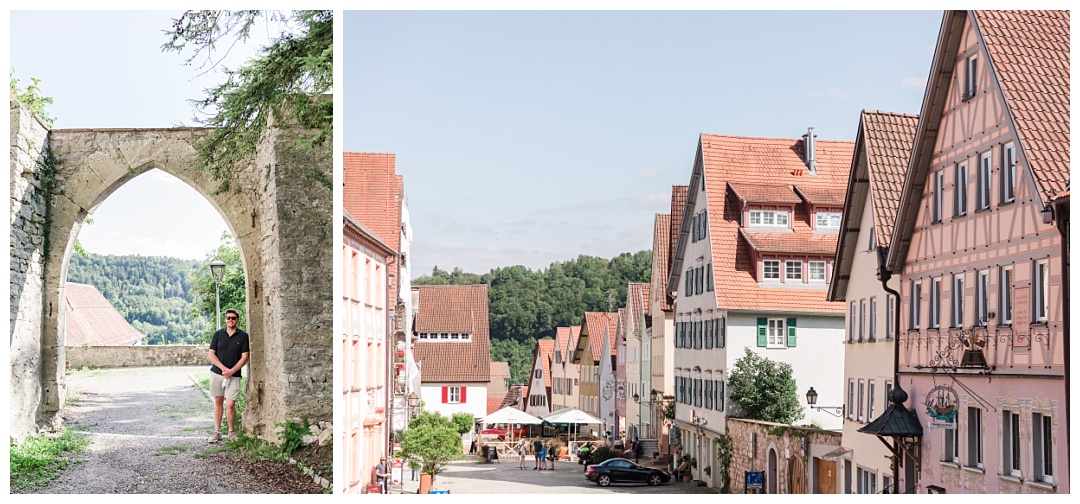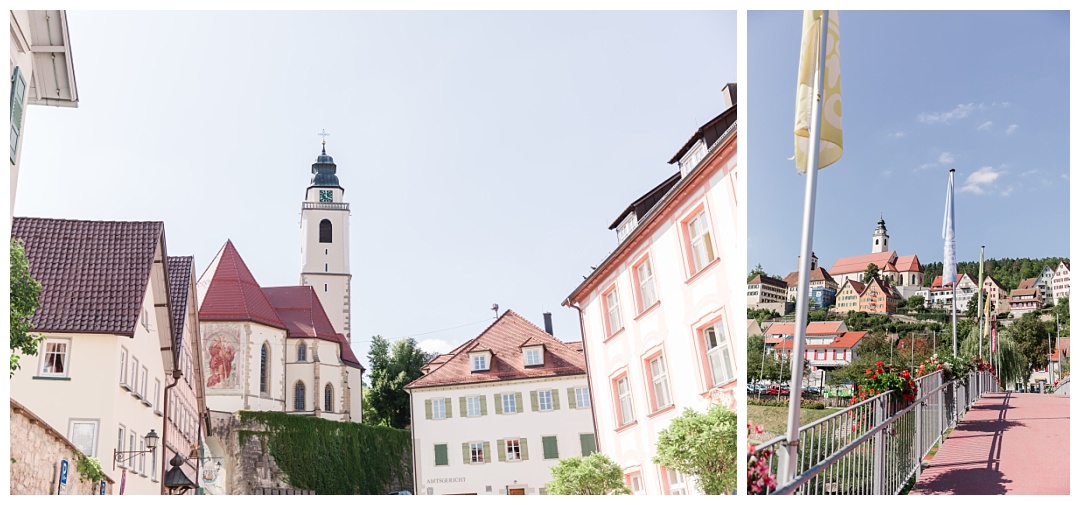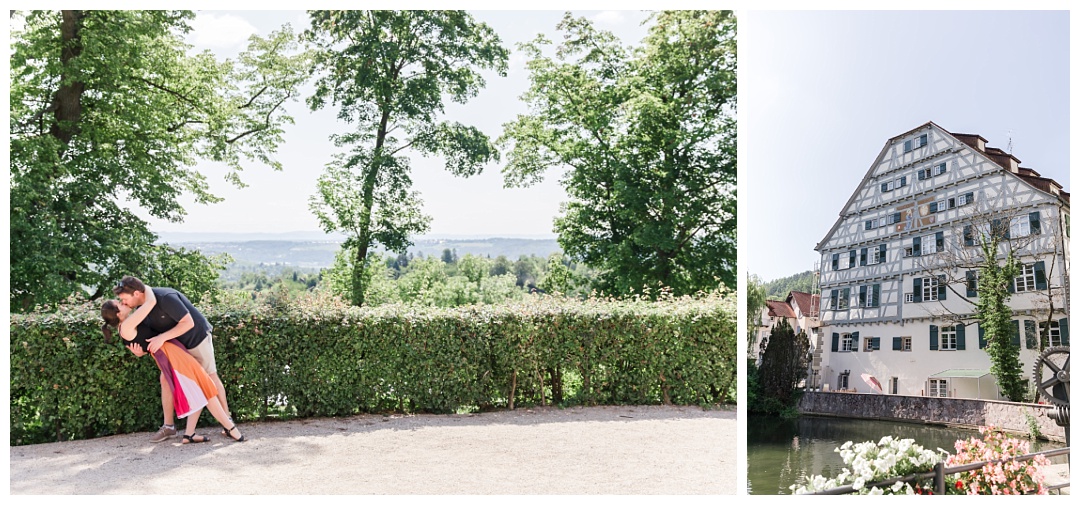 In the Black Forest we stayed in a little town called Triberg. We visited a handful of Cuckoo Clock shops (insanely detailed and oh so noisy) and explored walking trails through the forest. We couldn't quite wrap our heads around the idea of paying to do a 'nature walk' to a waterfall – haha I guess we're just spoiled here in NZ!
Side note: Tim fully ripped his pants getting up on to the bolder below for this photo! Haha the things he does for me to get 'the shot'!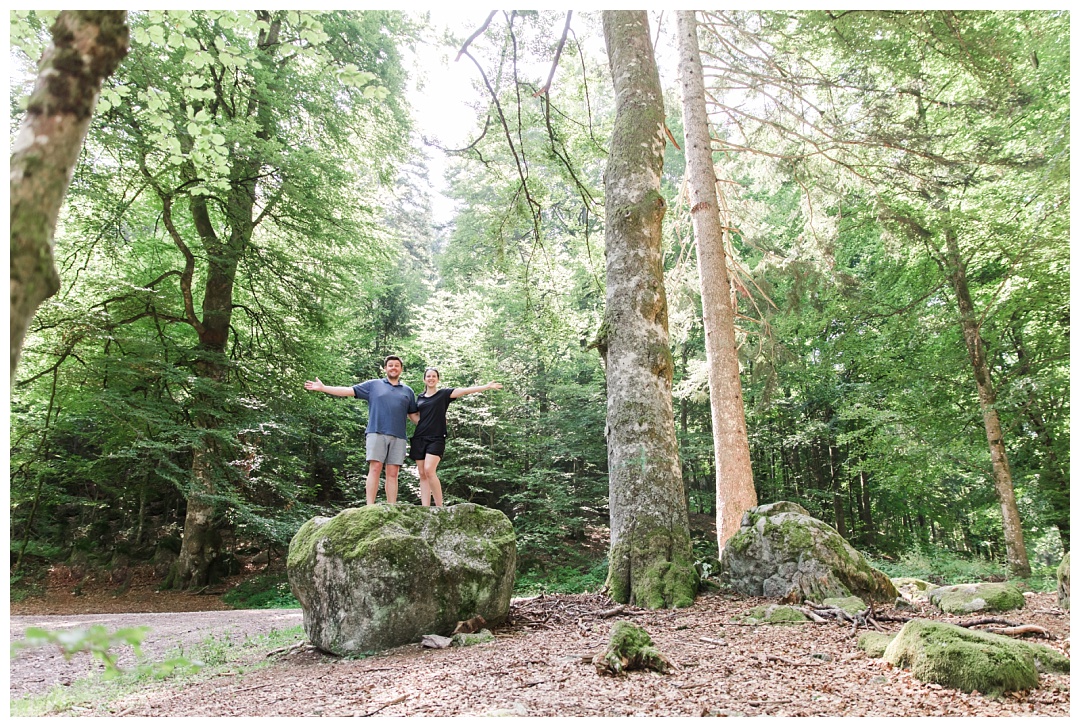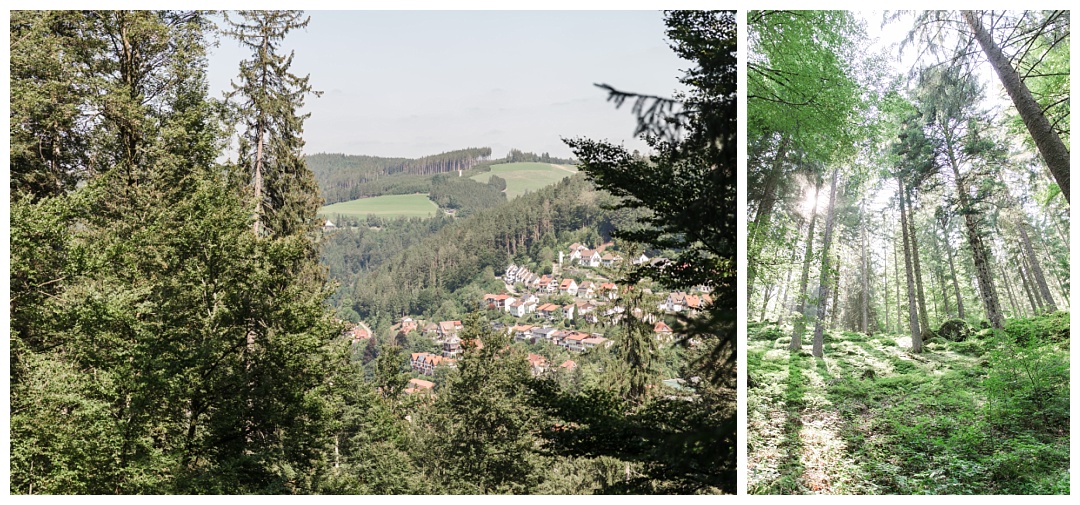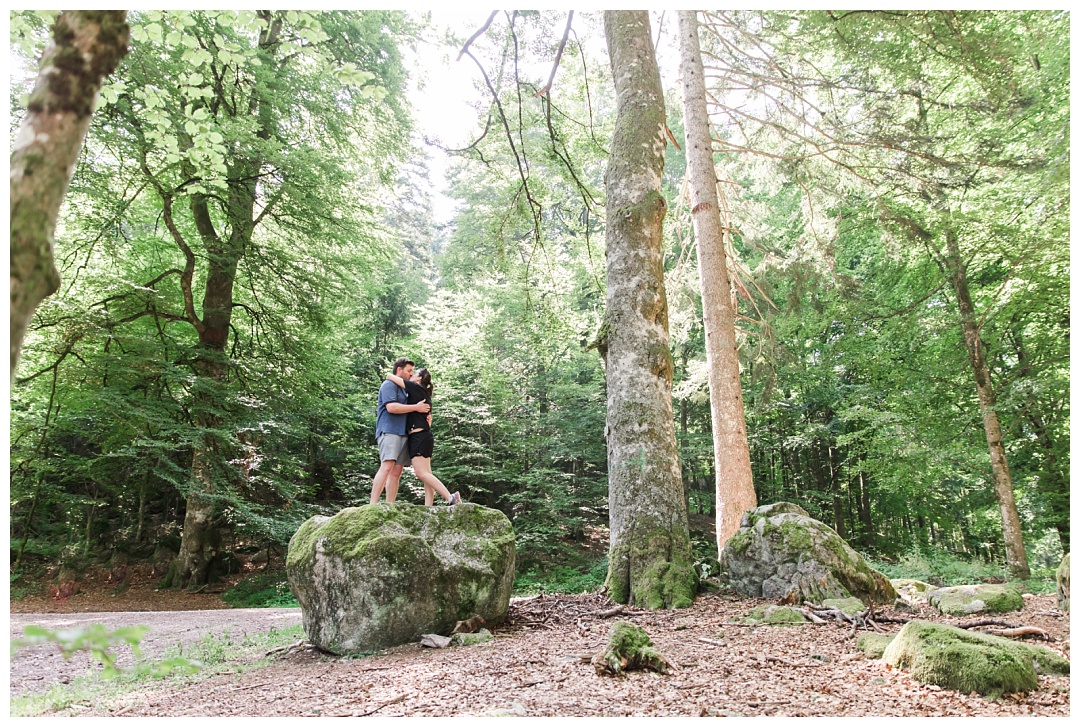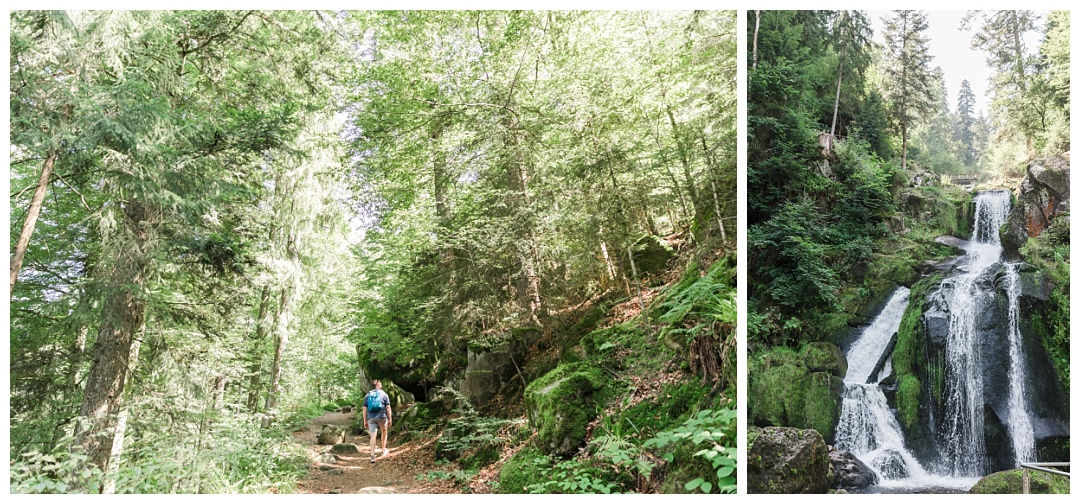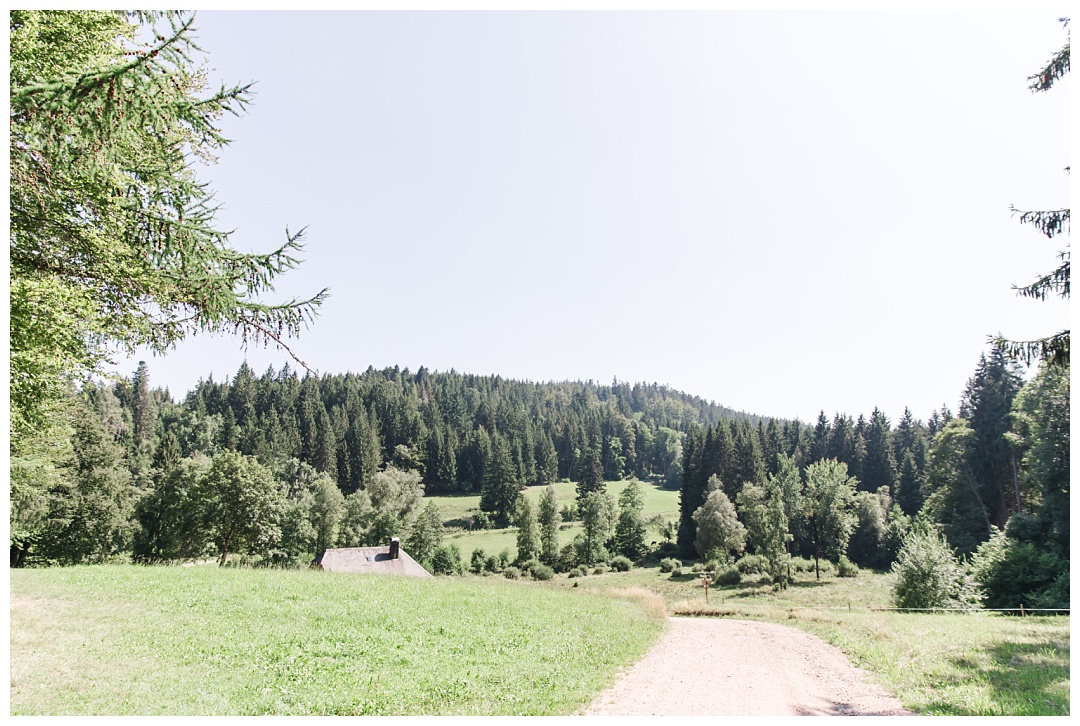 We stumbled across someone's house (above) on our walk, and this image does not do justice to how beautiful it was! There were cows with bells around their necks walking through the valley, and it was such a peaceful summers day. A piece of paradise!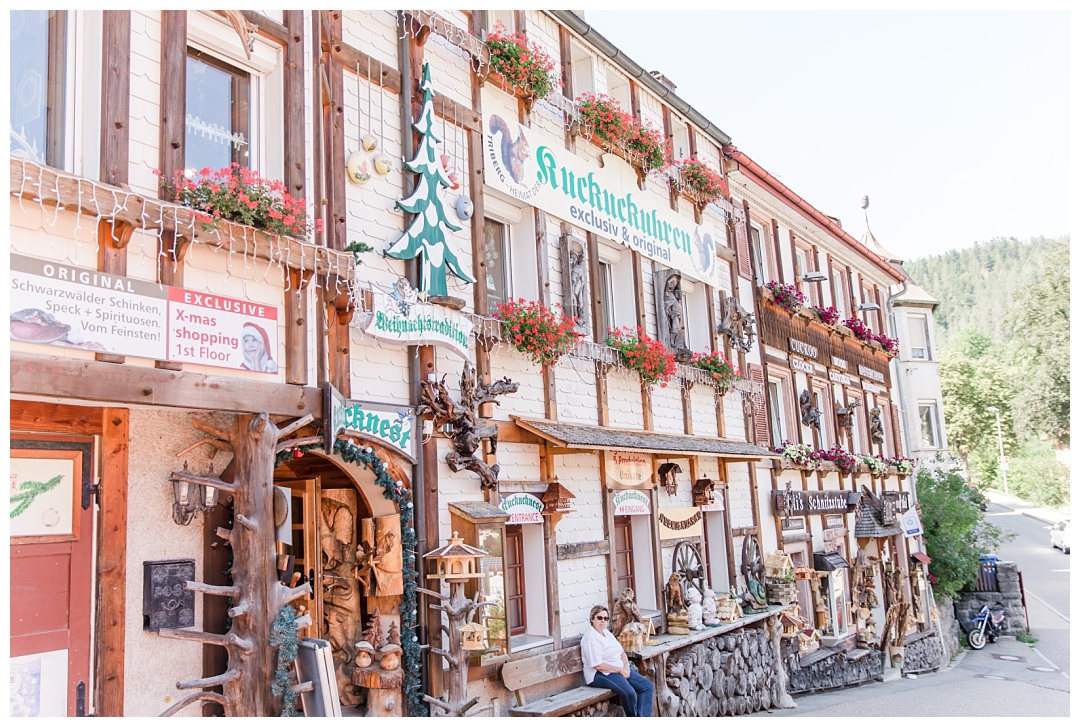 This was one of the cuckoo clock shops (above).
Not pictured: me getting a chest infection and coughing my way through Germany. Our rental car getting upgraded to a super fancy enormous jeep. Schnitzel.