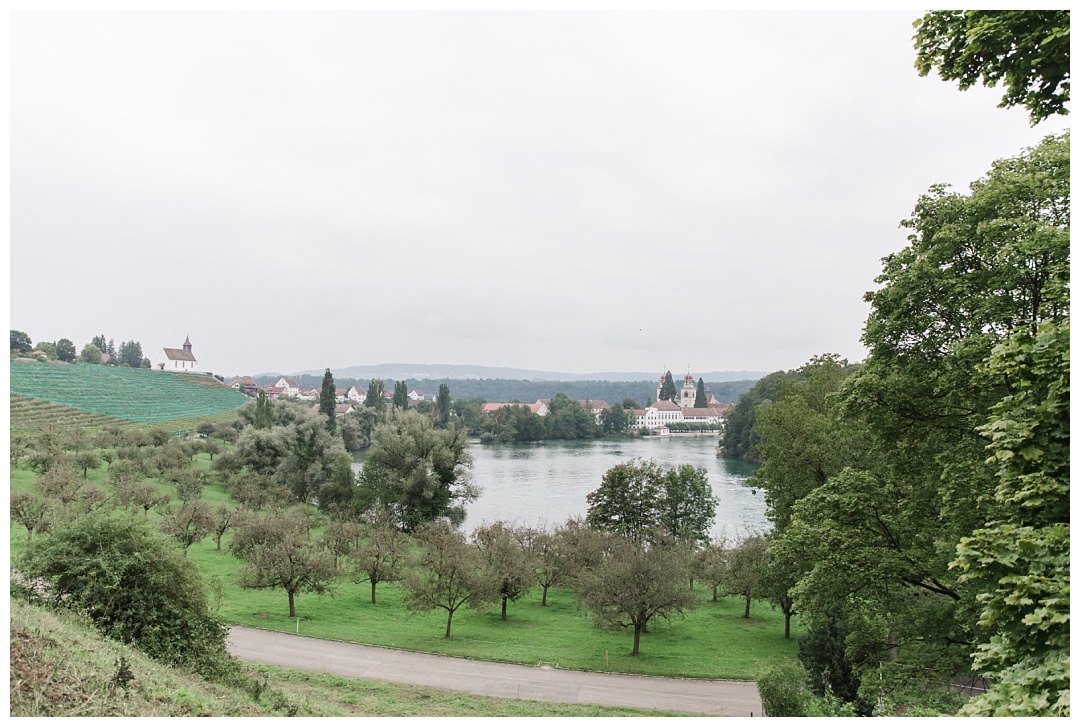 Switzerland. One of my favourite places of our whole trip! I felt like I was living in a fairytale for the short two days we were there, with all those turrets and glorious mountains. We drove from Triberg (Germany), down to Lucerne. It was a stunning drive, and gave us the opportunity to stop off at the Rhine Falls (below left), and detour off the main road to Rheinau (below) on the way through.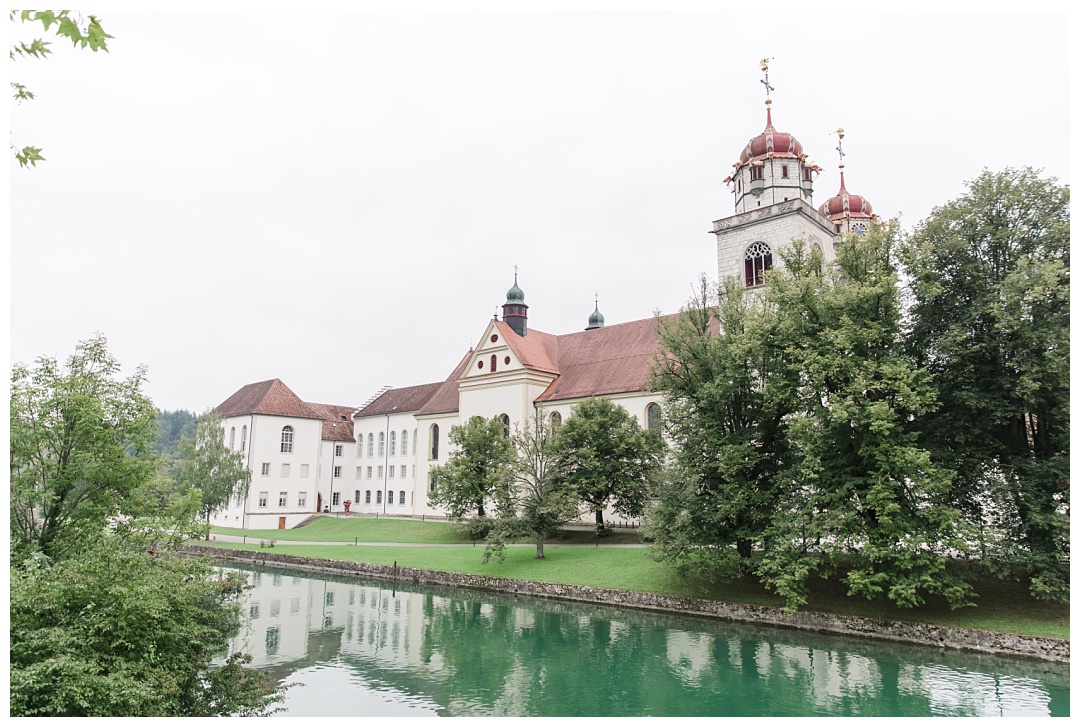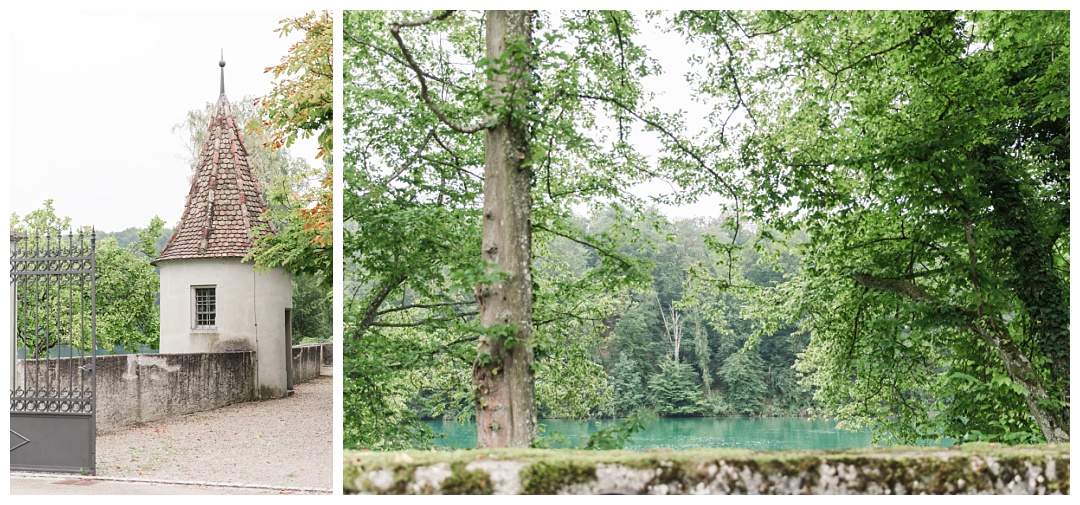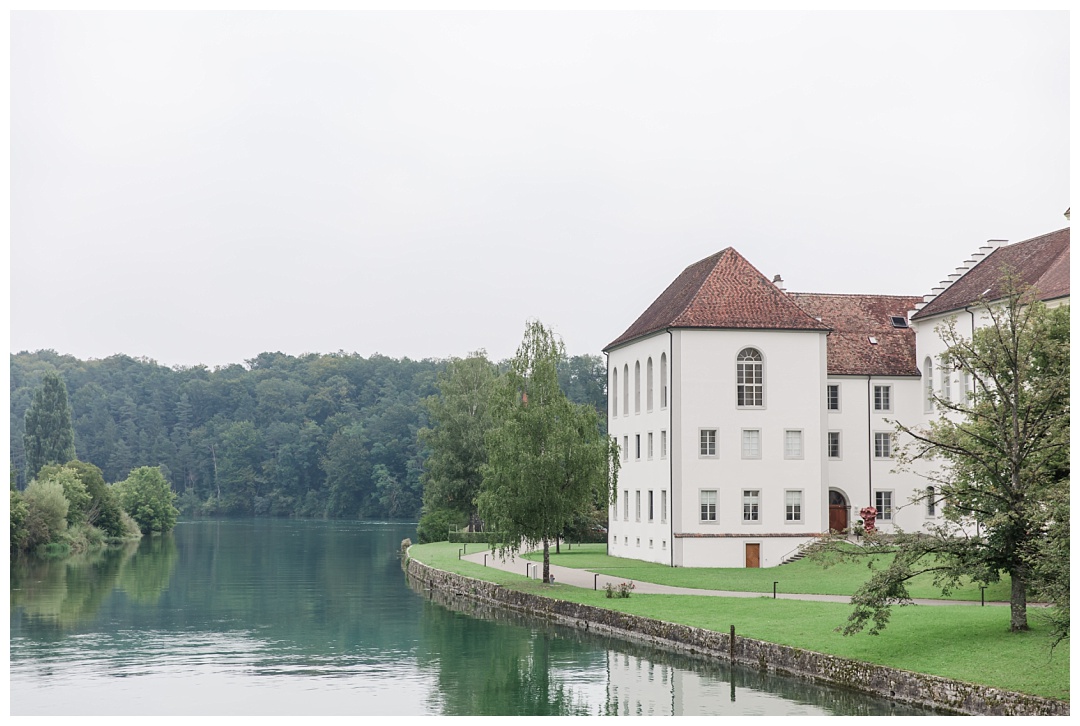 Rhienau is where we found this incredible spot- a church (Ehemalige Klosterkirche Rheinau), music school (Musikinsel Rheinau) and chapel (Magdalenenkapelle). This was undoubtedly the most peaceful place of our trip. I loved walking through the grounds and along the river, and there were hardly any others around the whole time we were there! I'm so glad we stumbled across this place.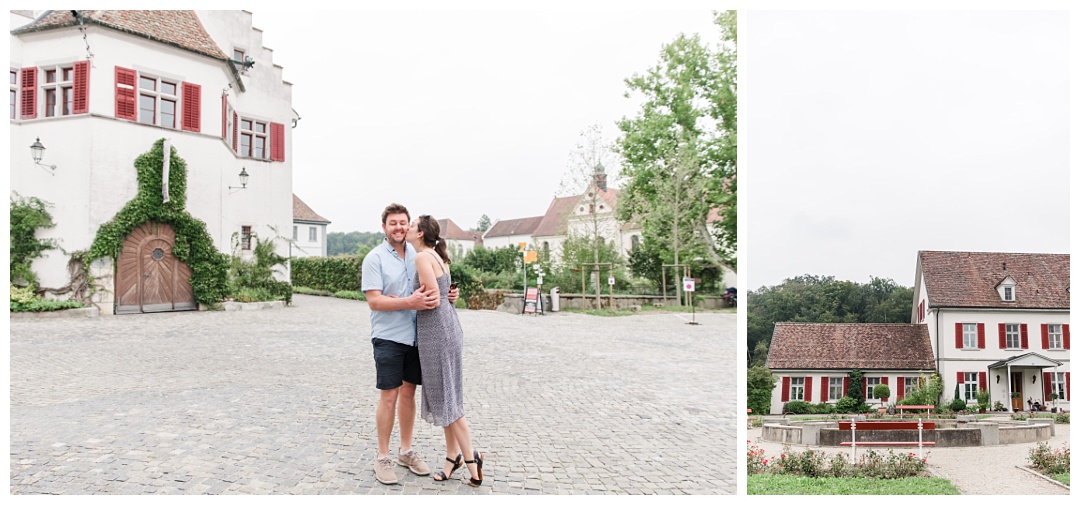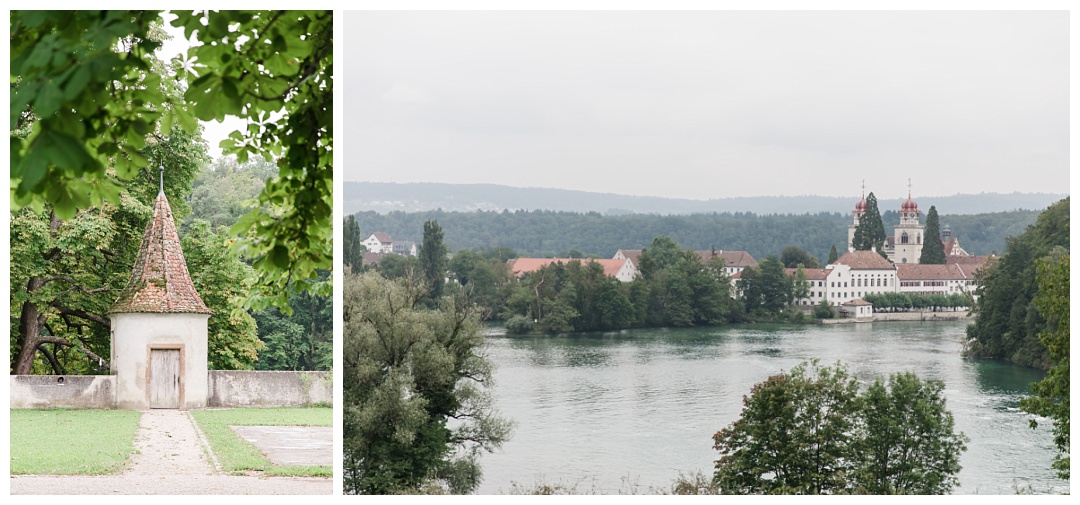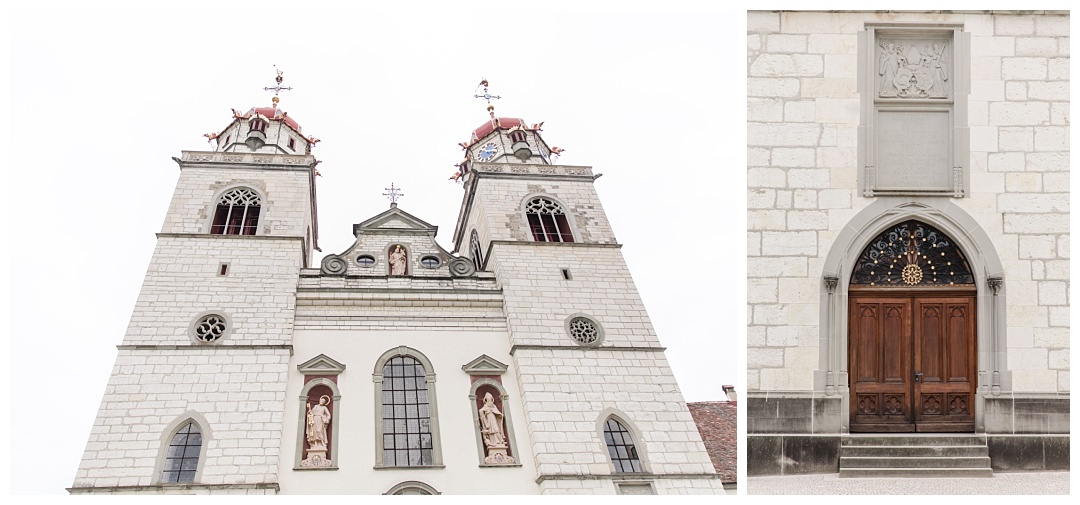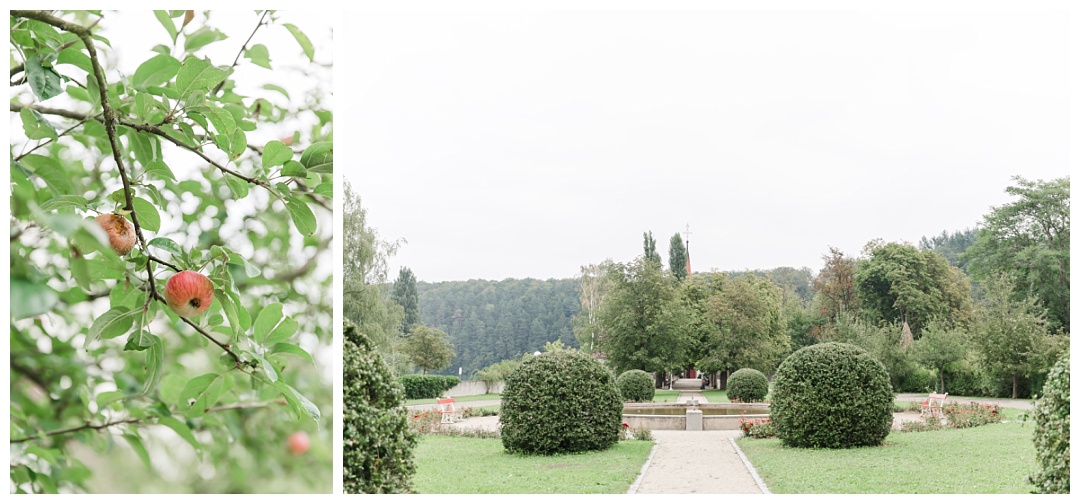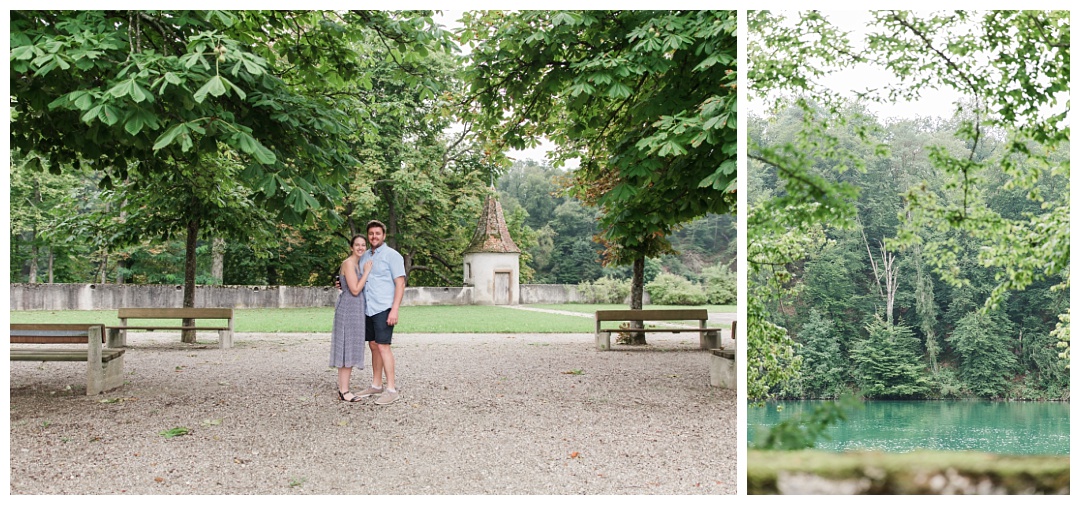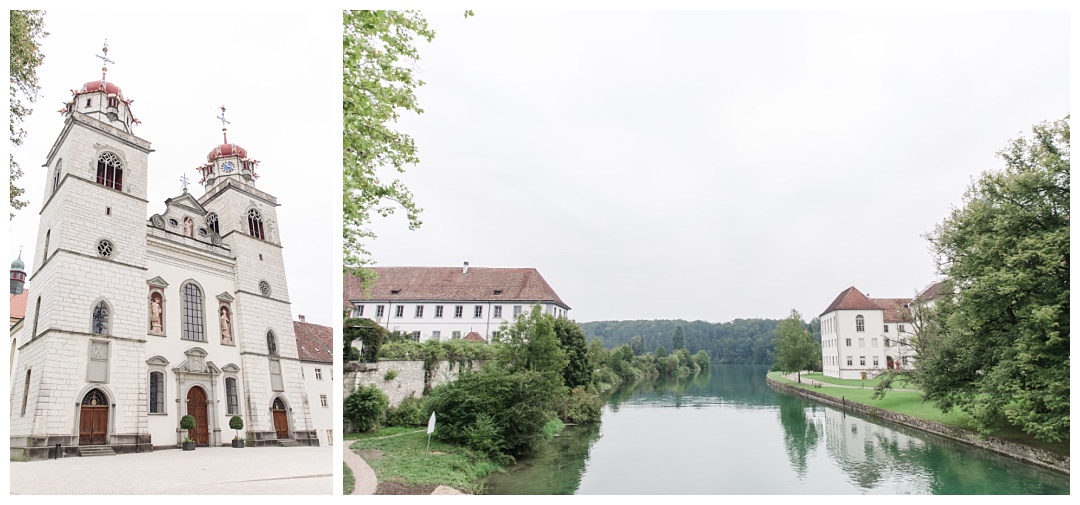 We spent the whole of the first day just walking around Lucerne! We climbed up the old city wall and walked along it, ventured in to some beautiful churches, and attempted to find food that didn't cost an arm and a leg haha!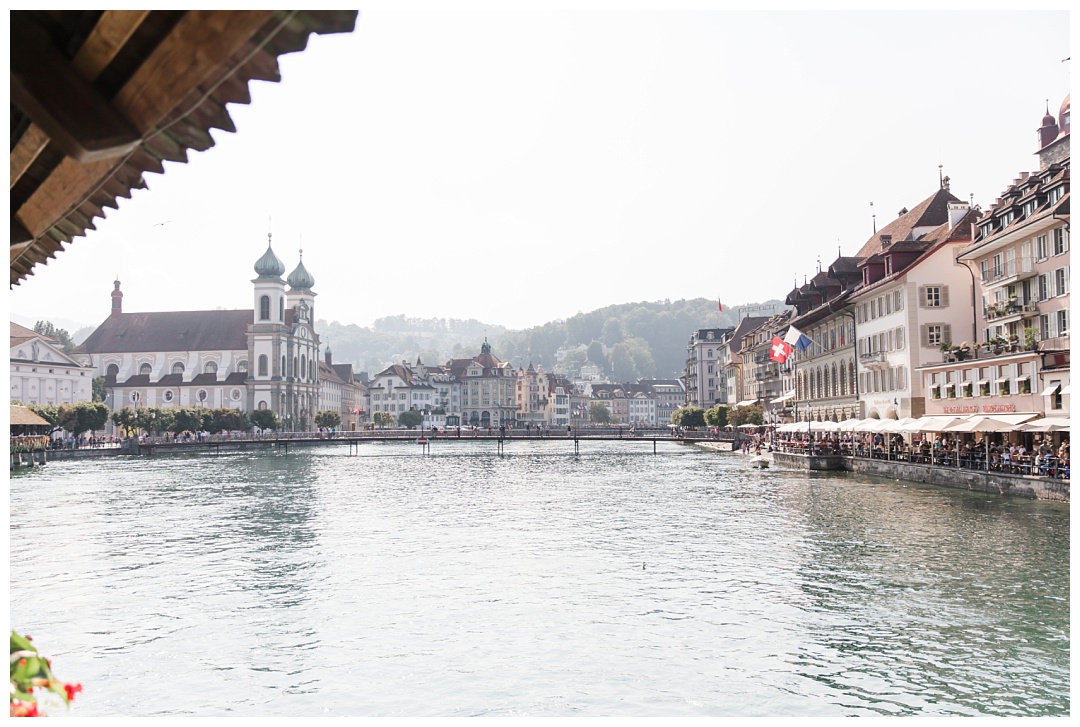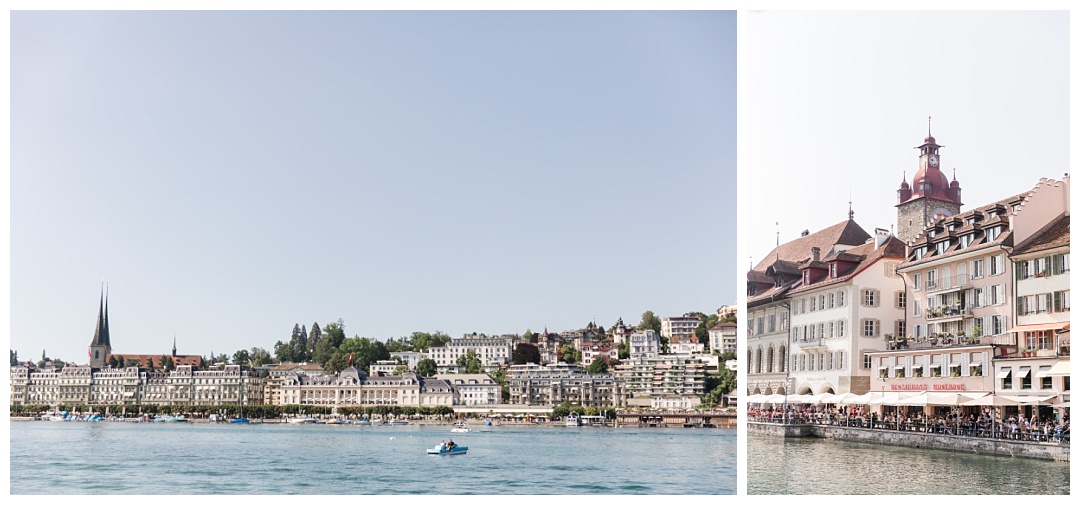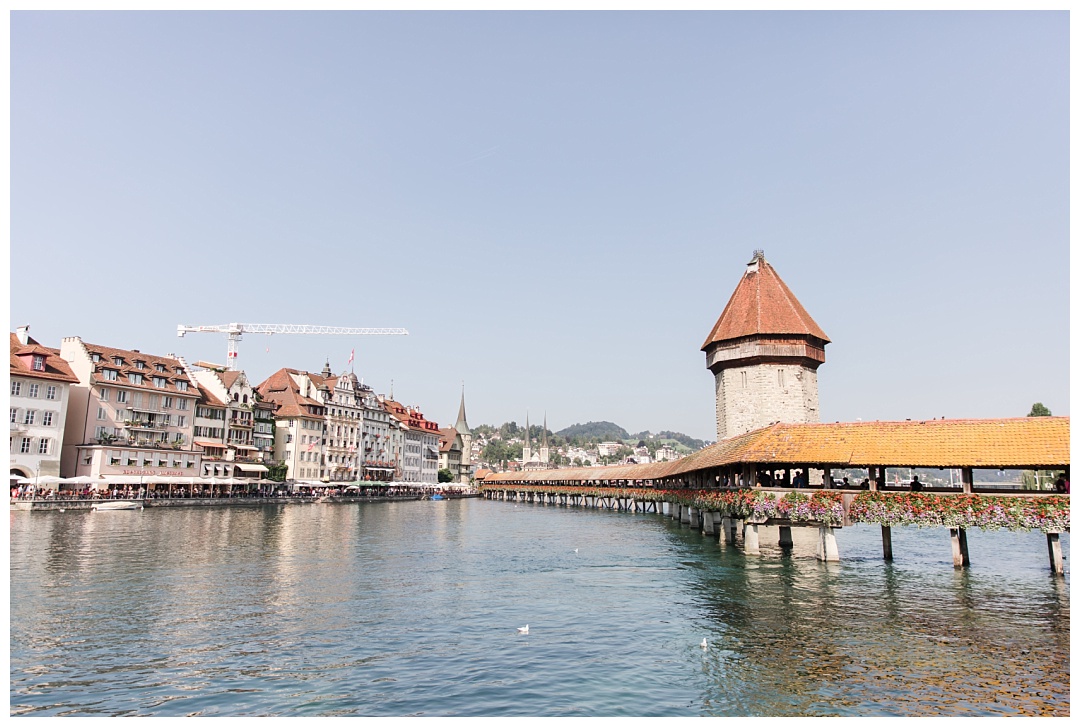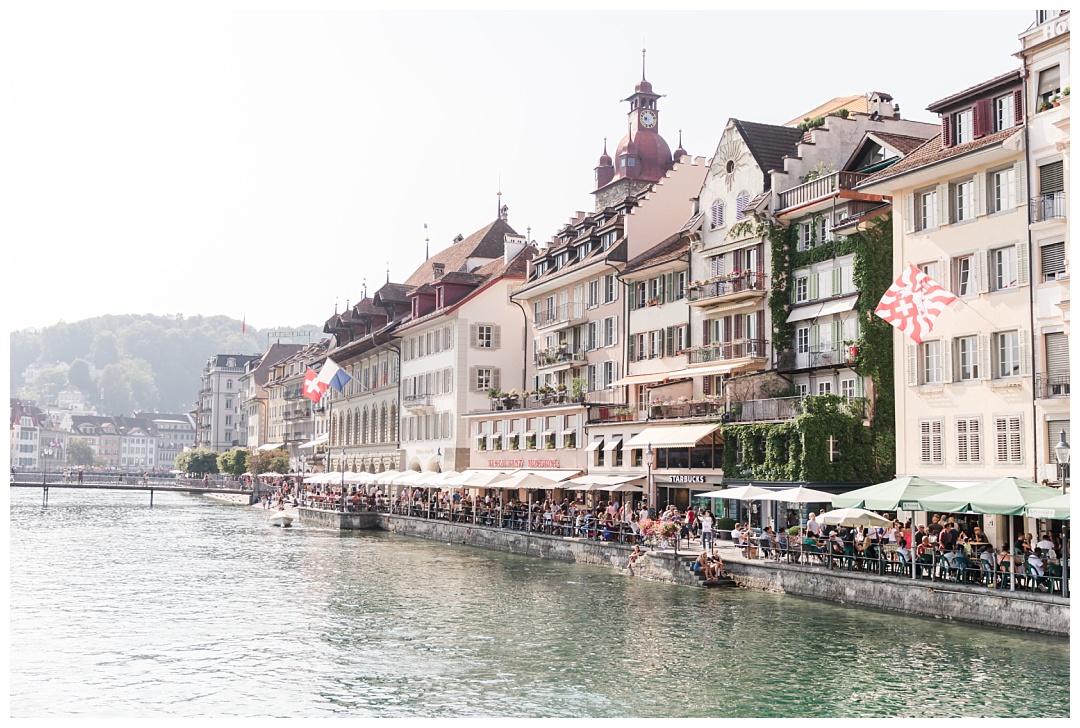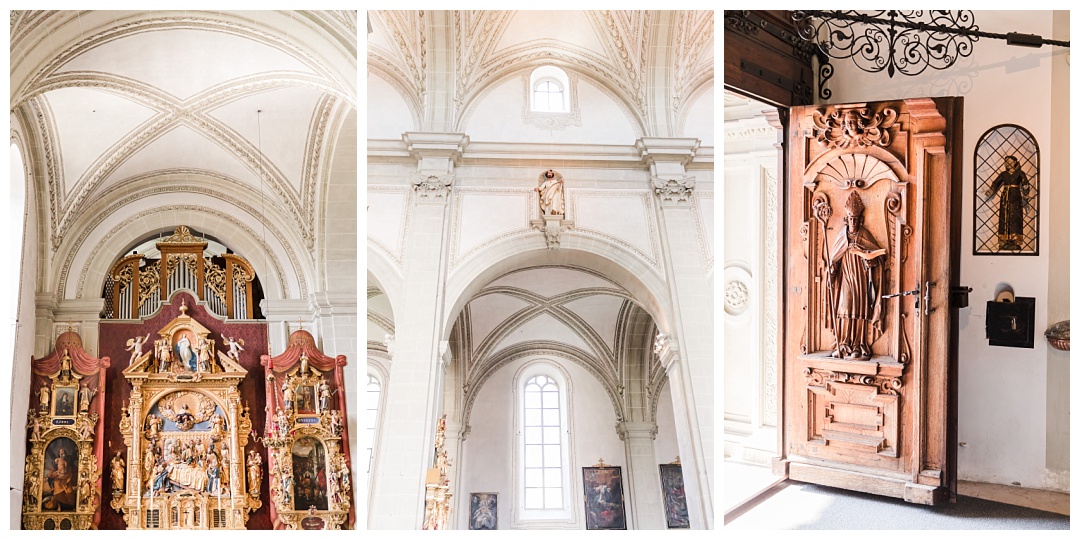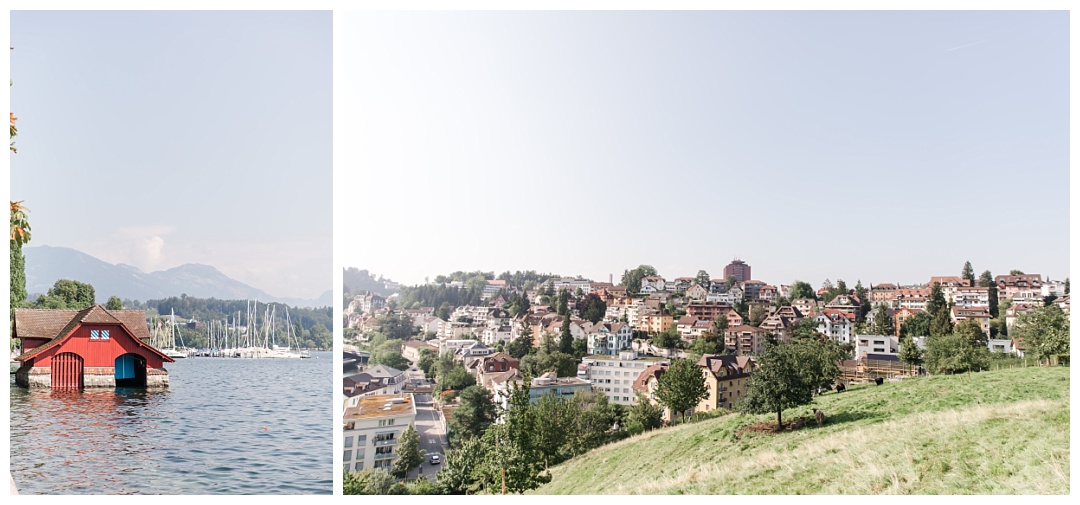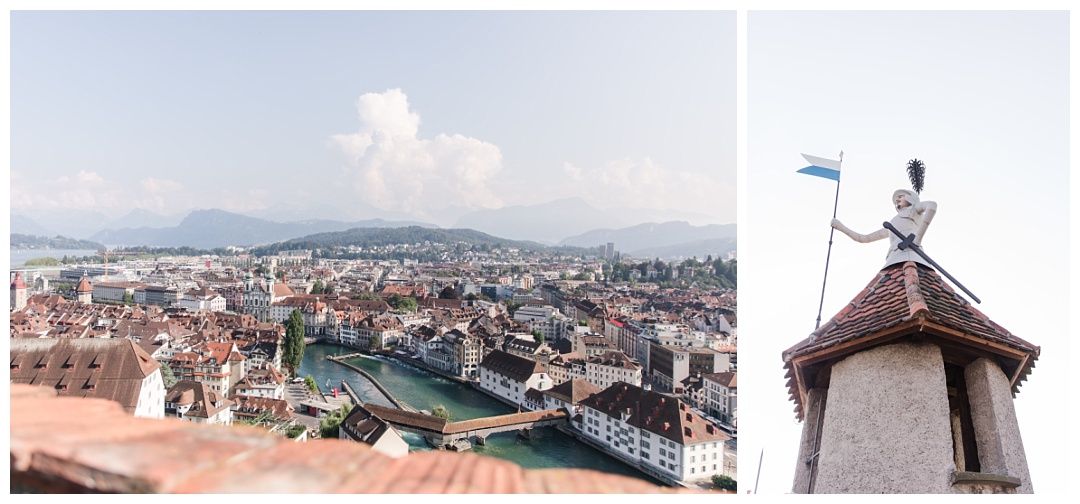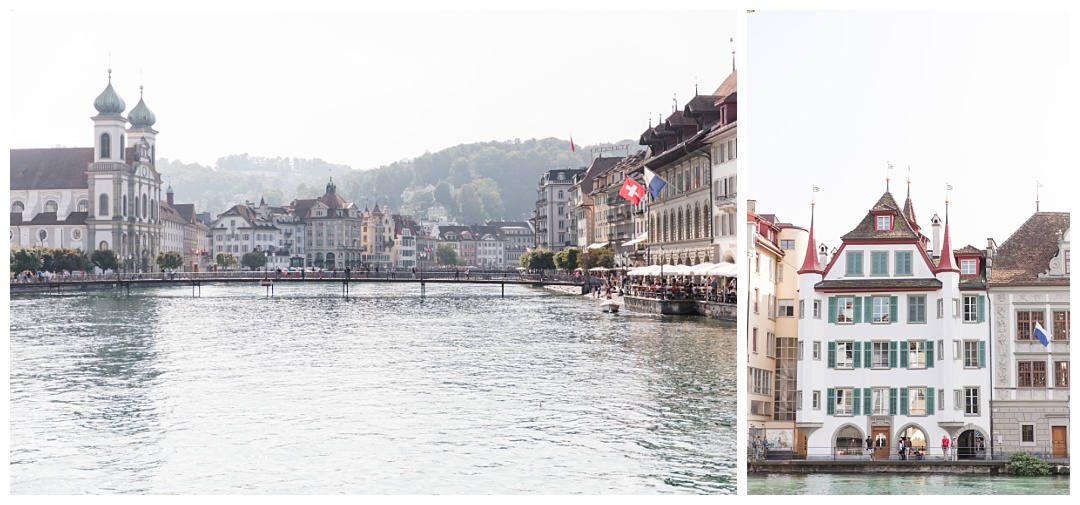 This (below) was my favourite church that we saw! I was in awe of the detail and colours, and to top it off, there was an orchestra playing inside! We sat and listened for ages. It was magical.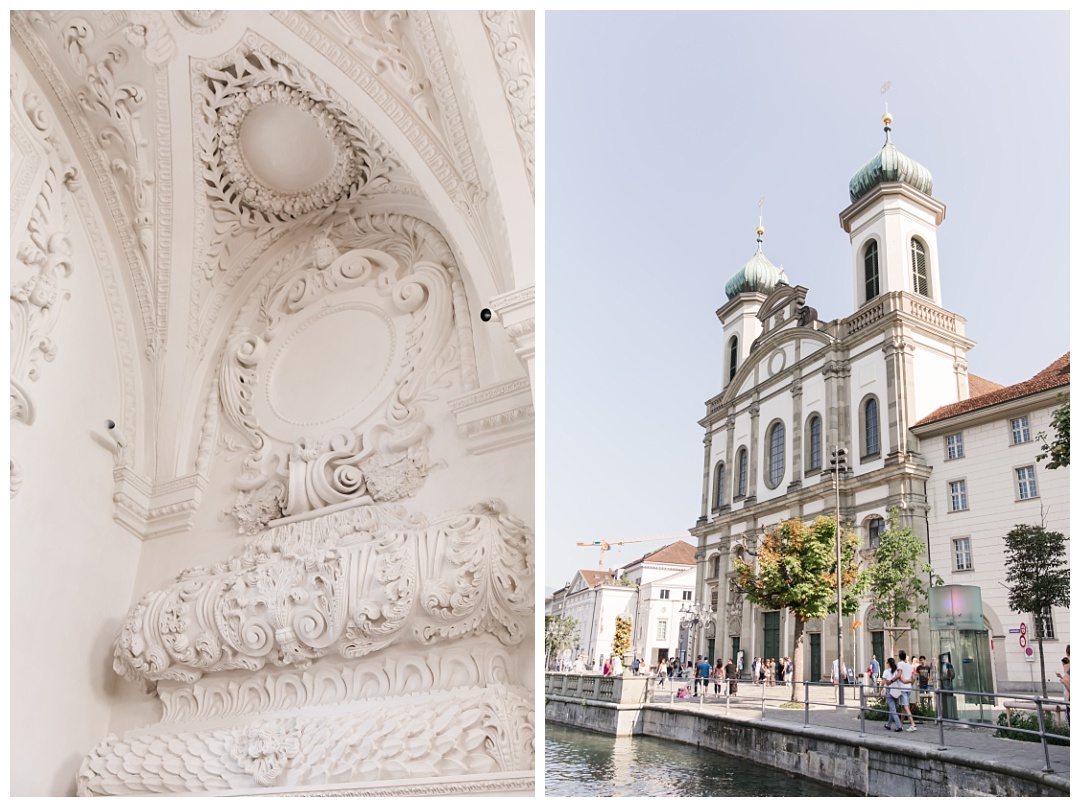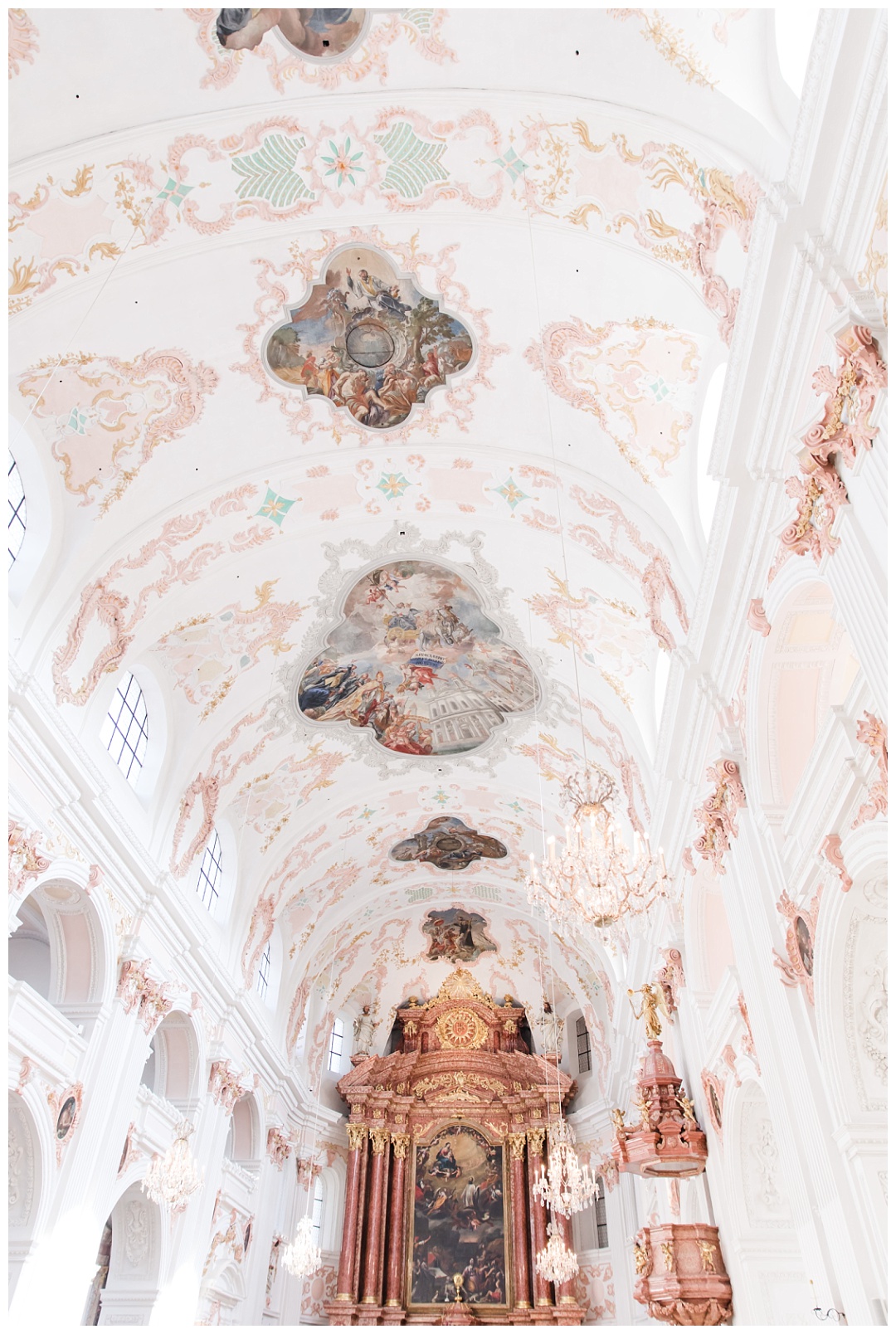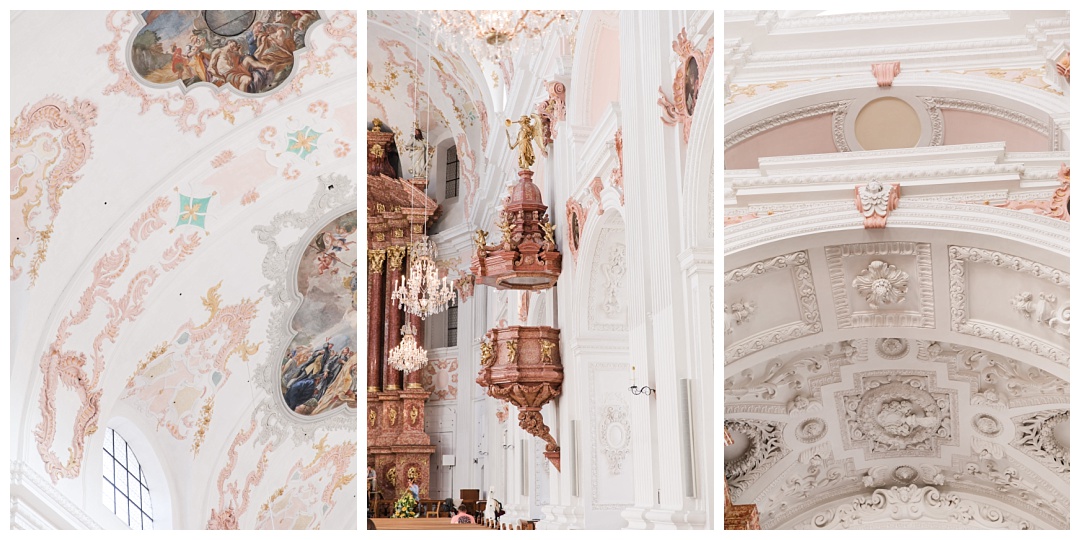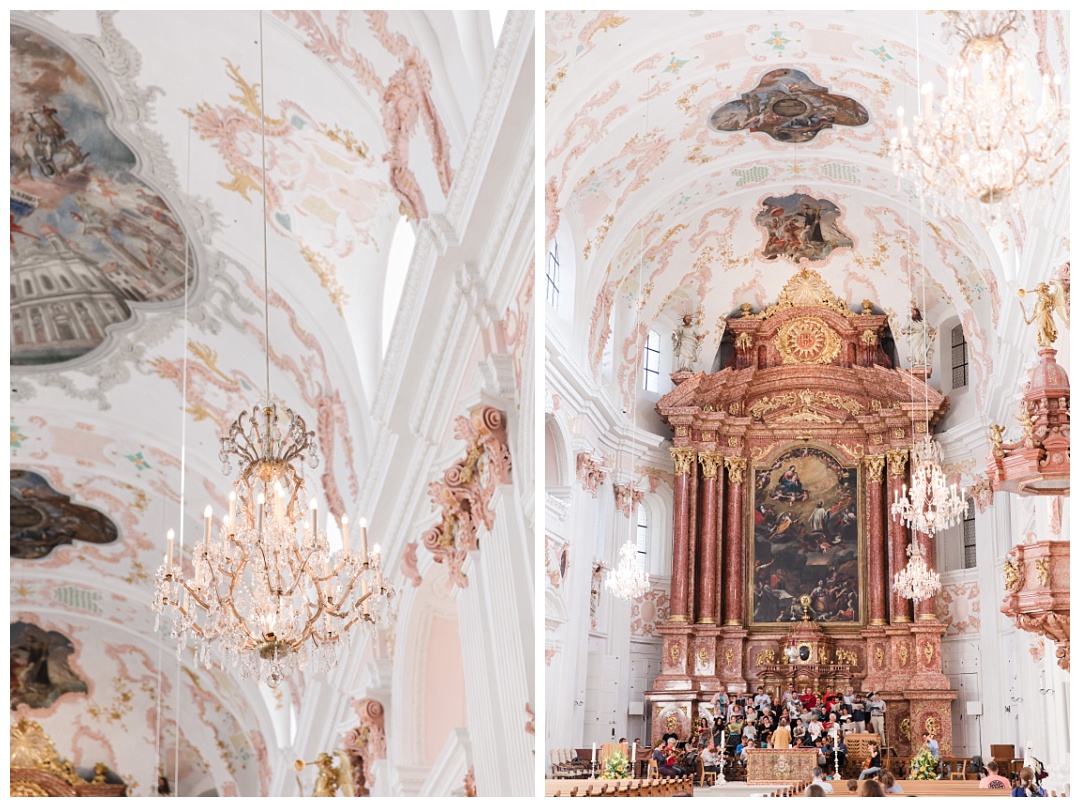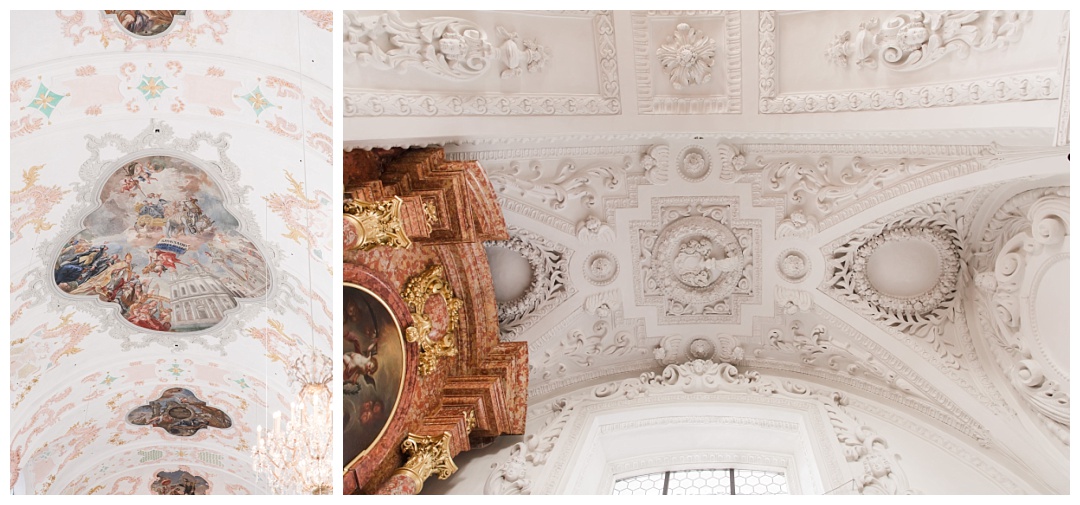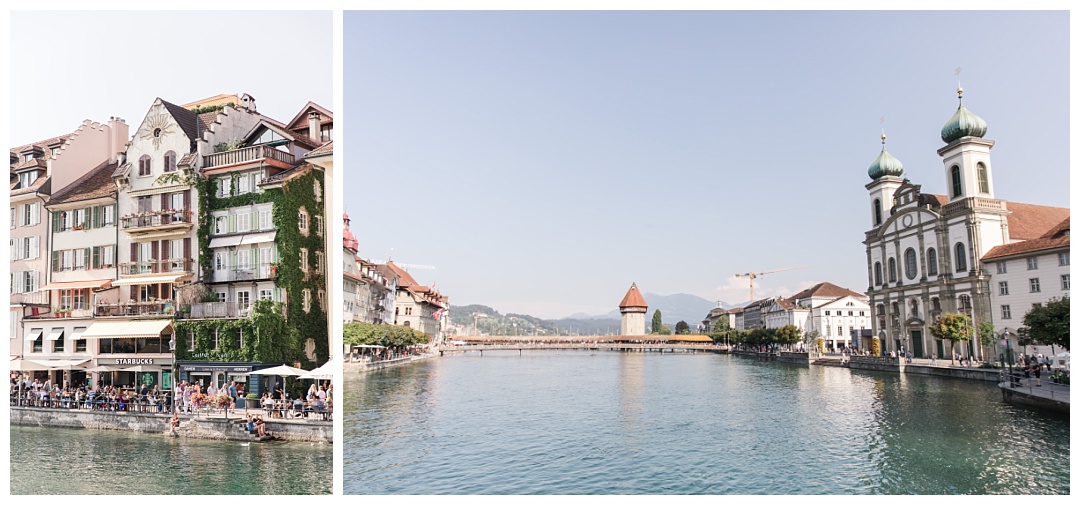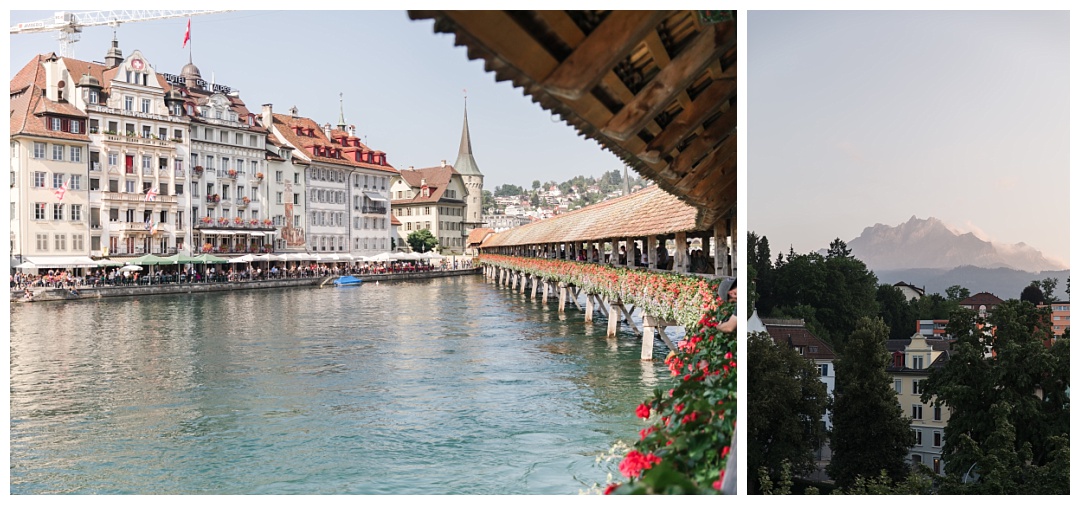 Day 2 we bought tickets to explore Mt Pilatus! We took two gondolas up the mountain, a cog-wheeled cart down, and then a ferry ride back to the city, which I'd highly recommend doing if you're in Lucerne! There were cows with bells on the whole way up the mountain, which made everything feel all that more Swiss!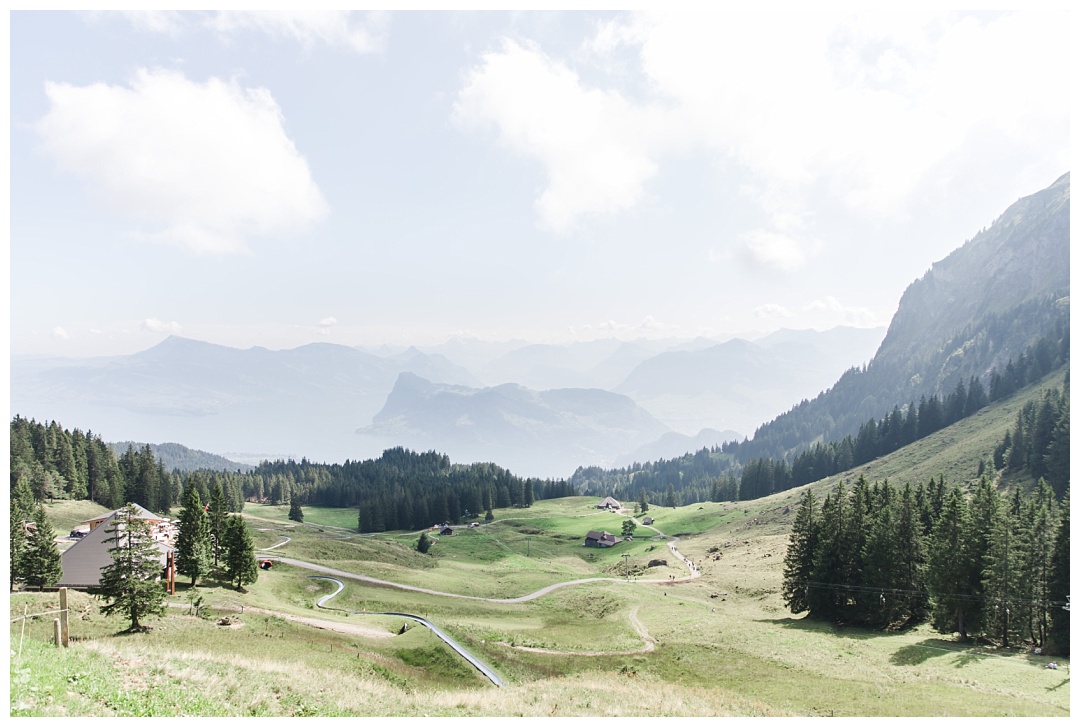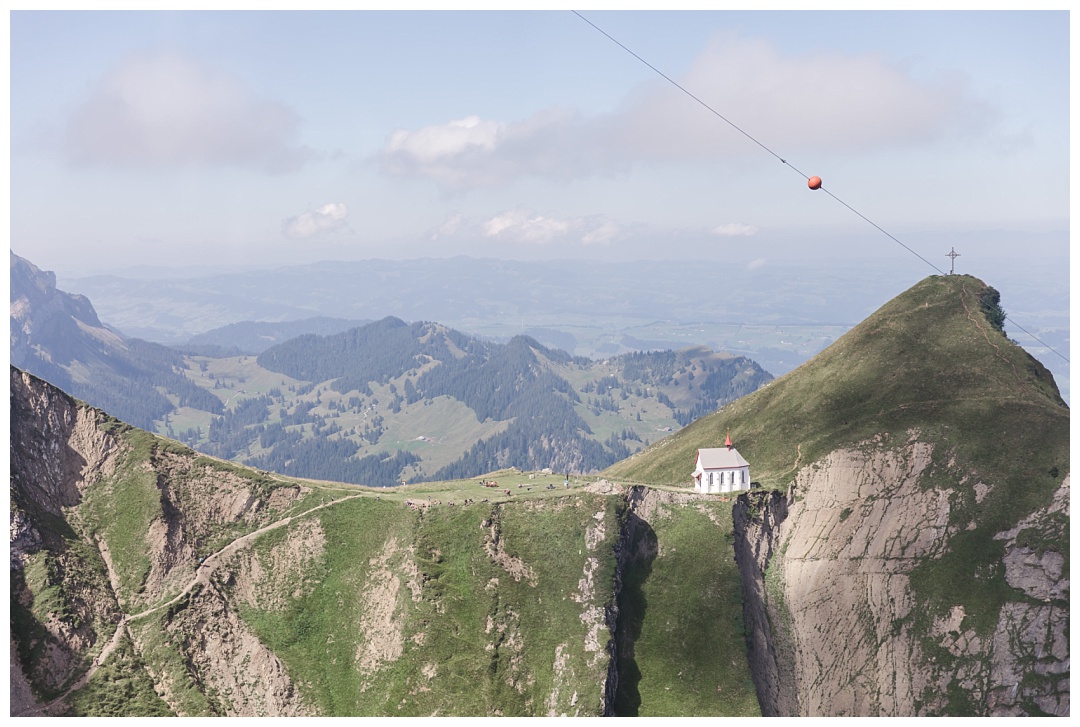 Can you imagine getting married in this church!!? There were people hiking up to it (about a day's hike!), but I'd definitely be voting for a helicopter in and out.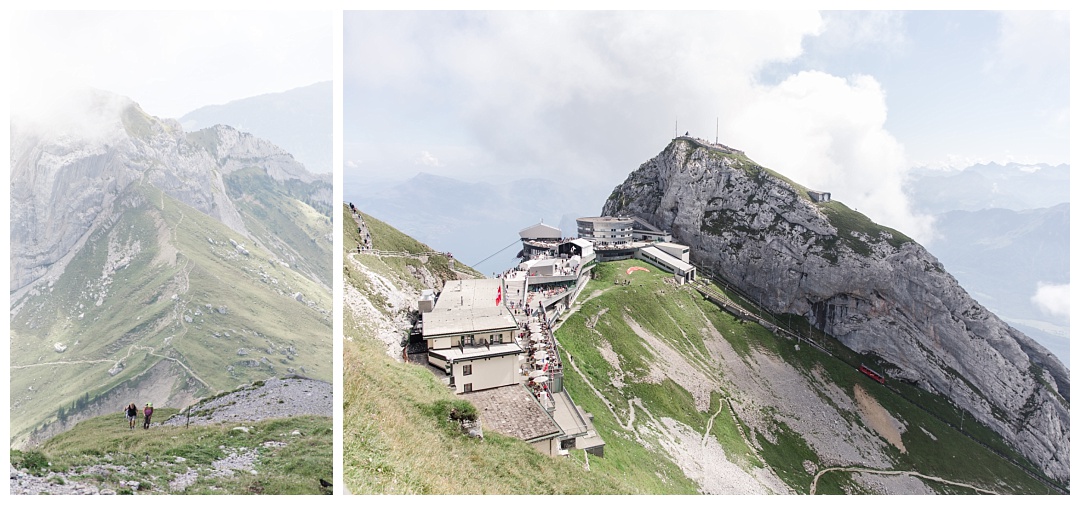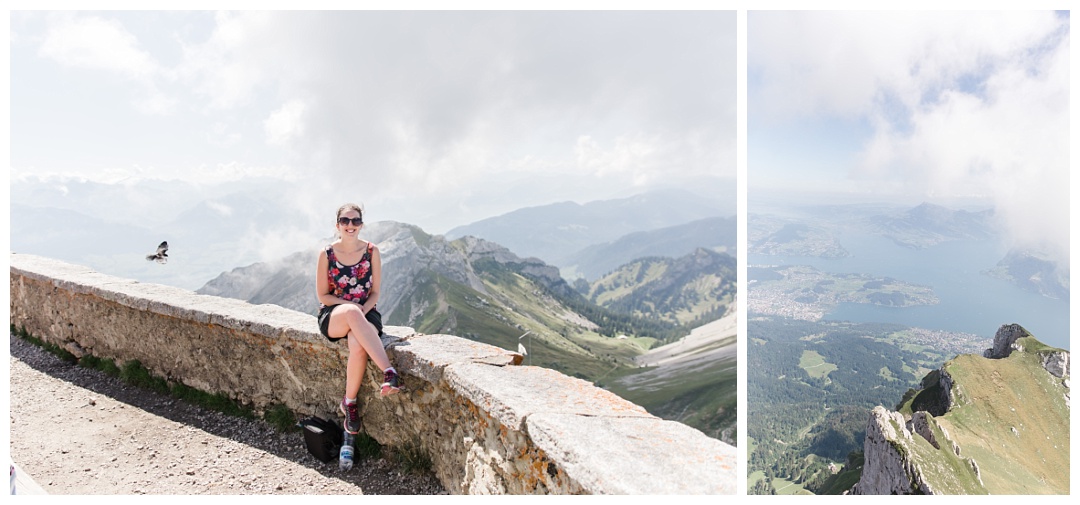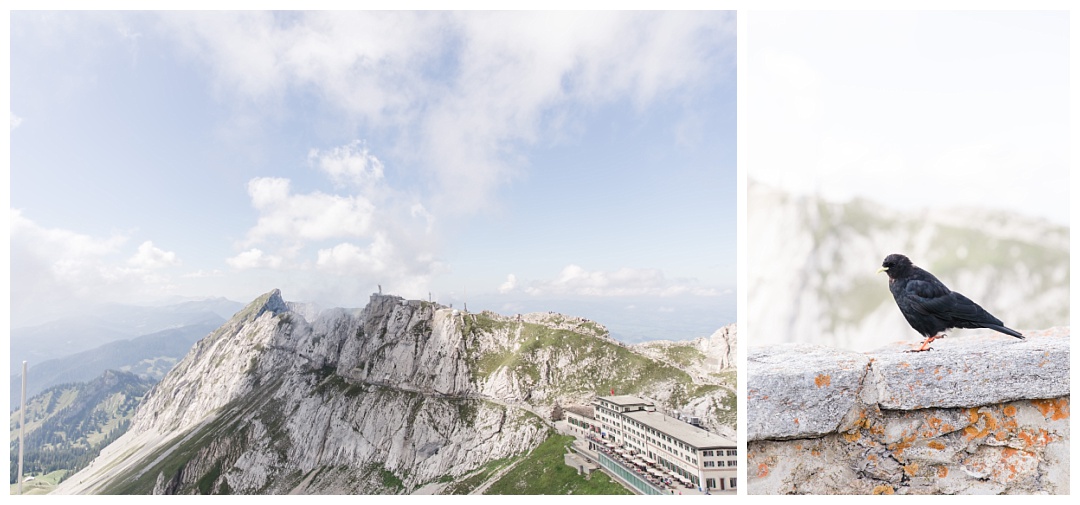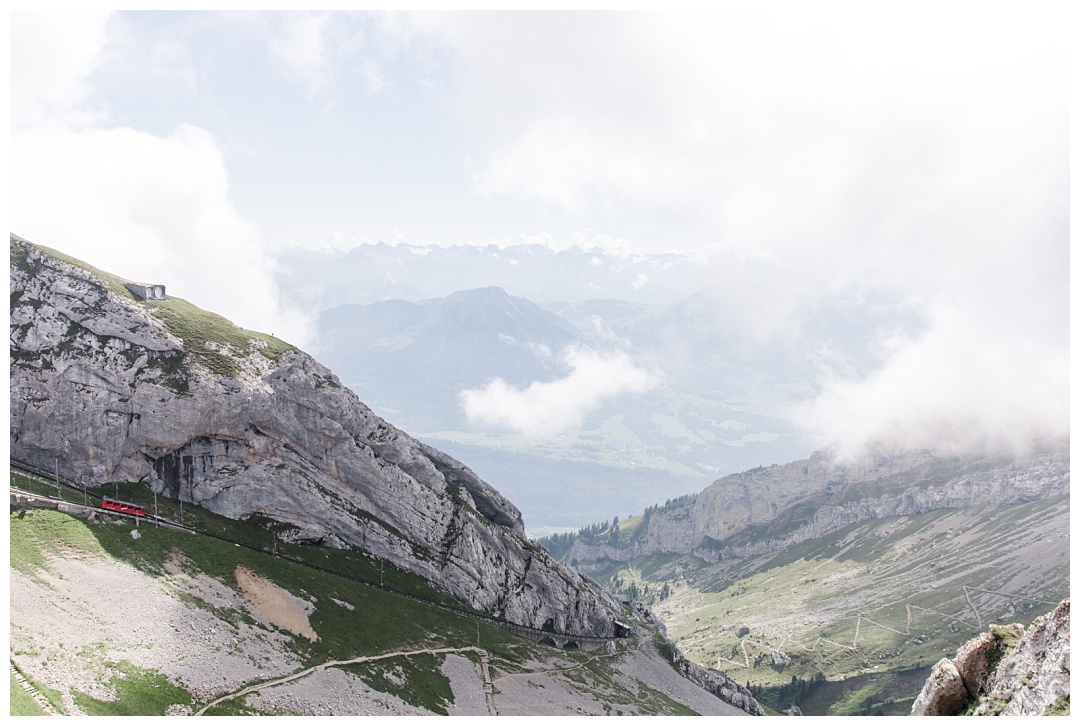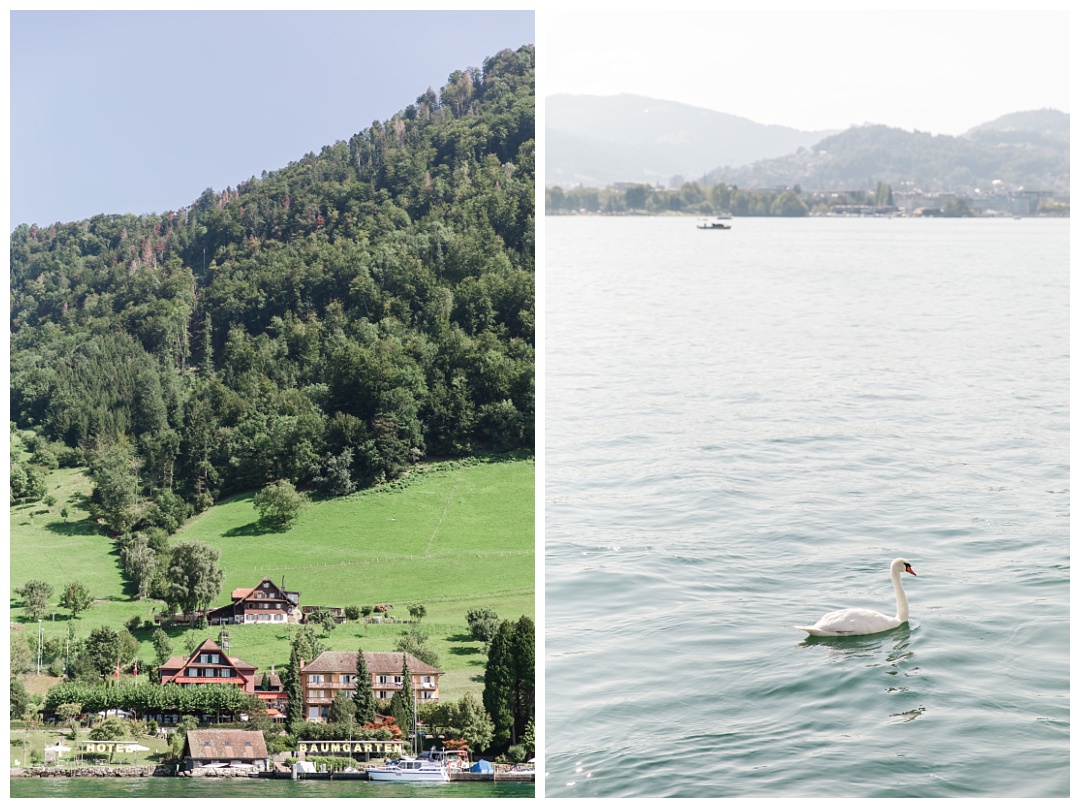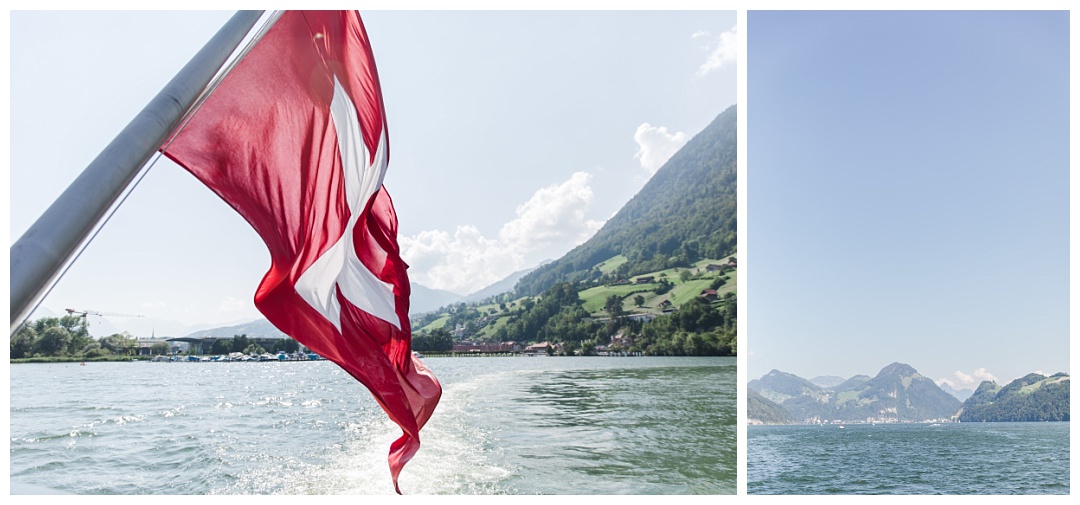 I'm really glad we chose to do a boat ride. We got to see a good portion of the lake, including the smaller villages outside of Lucerne. If you're considering doing it- 100% recommend exploring Mt Pilatus including the boat! (It's closer and less expensive than the Mt Rigi option.)