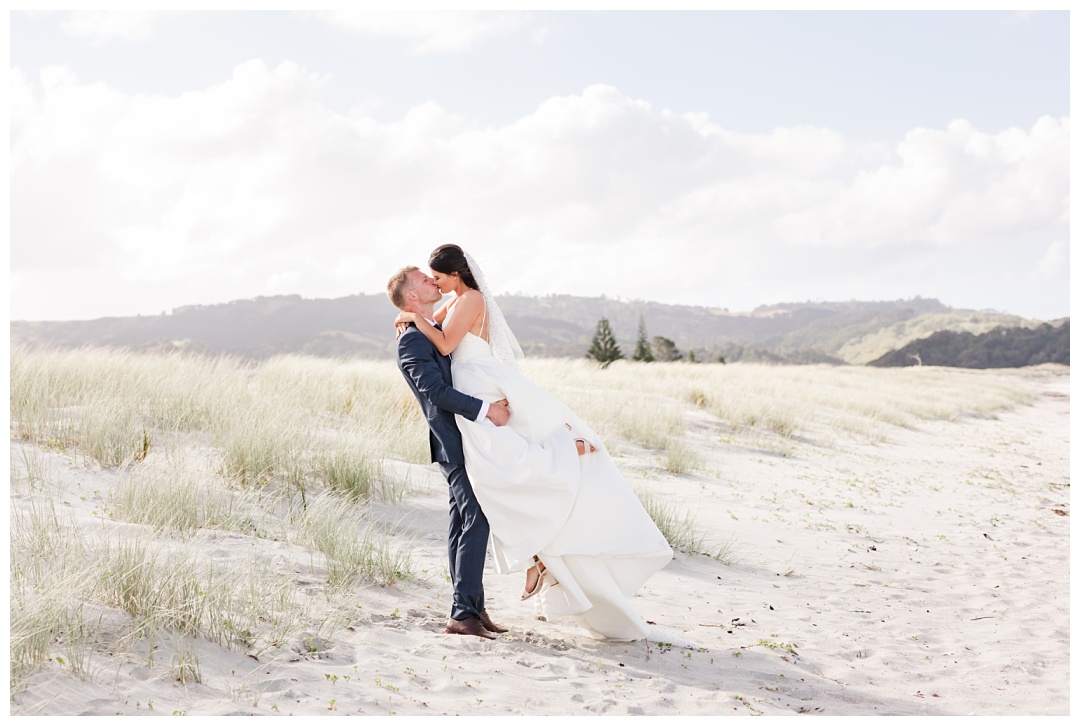 Will and Raegen are absolute legends who planned this incredible wedding from start to finish in just 6 short weeks! With two beautiful daughters, two pups and a life built around their close family and friends, these two have been heading toward the alter for much longer than the 6 weeks it took to plan their wedding. It's clear to see how great of a pair these two make, and what awesome parents they are to their daughters. They seamlessly juggled parenting duties alongside the formalities of their wedding day, whilst also loving on each other with ease; always on the same page and working together to make their dream day relaxed and filled with joy.
I think it speaks volumes of a couple's character when they clearly have such a strong community surrounding them on their wedding day. Everyone, family and friends, seemed connected in some way, especially with everyone happily chipping in to make sure the kids were well looked after. Their family had contributed to every part of the day, from the epic ceremony location being Will's Uncle's house, to numerous speeches recorded and sent from Scotland, and Raegen even having a dahlia grown in her Mum's garden in her bouquet. It was pretty special!
Will and Raegen, thank you so much for allowing me the honour of being your photographer. Thank you for squeezing your wedding in so soon before I go on maternity leave so that I could be there to celebrate you both; it truly means so much to me the lengths you went to to have me there! I know that your marriage will be one that your girls will look up to and learn from throughout their lives. You make a great team and I can't wait to see what adventures you get up to as husband and wife in the years to come! Enjoy this first little look back on your day!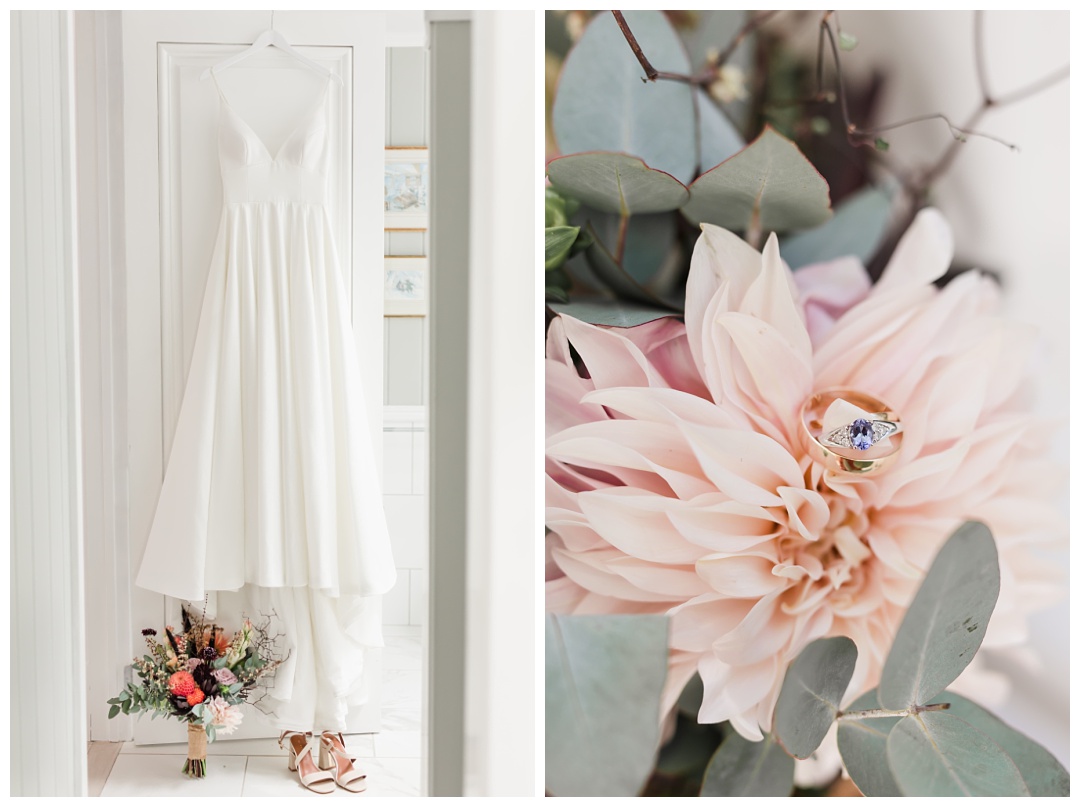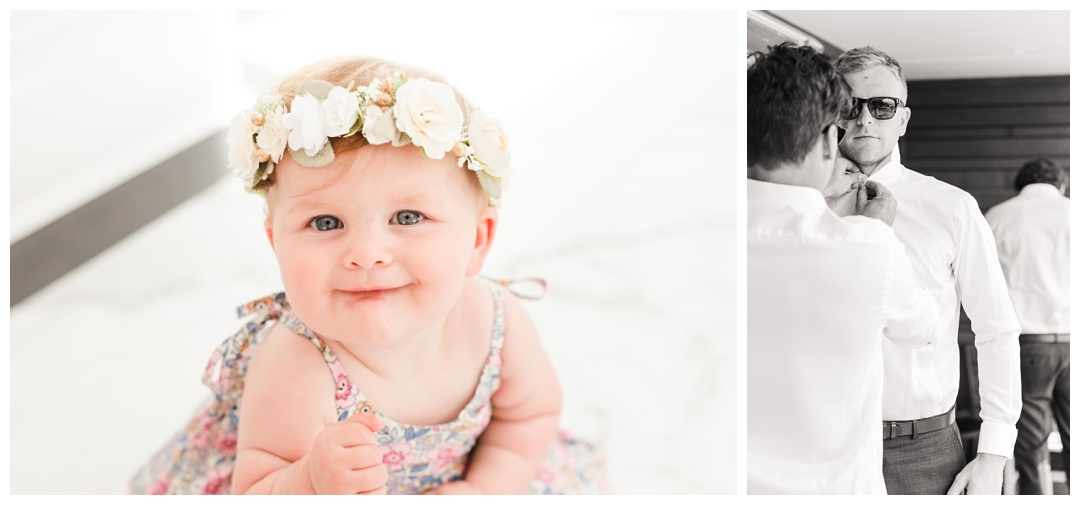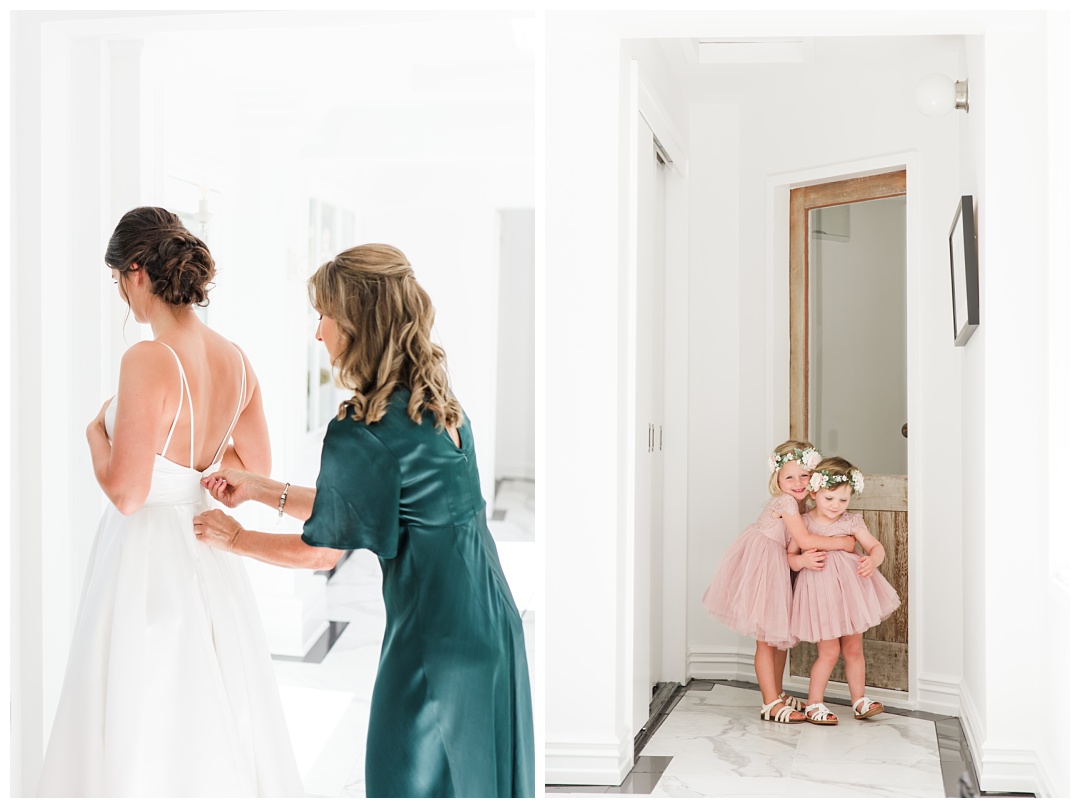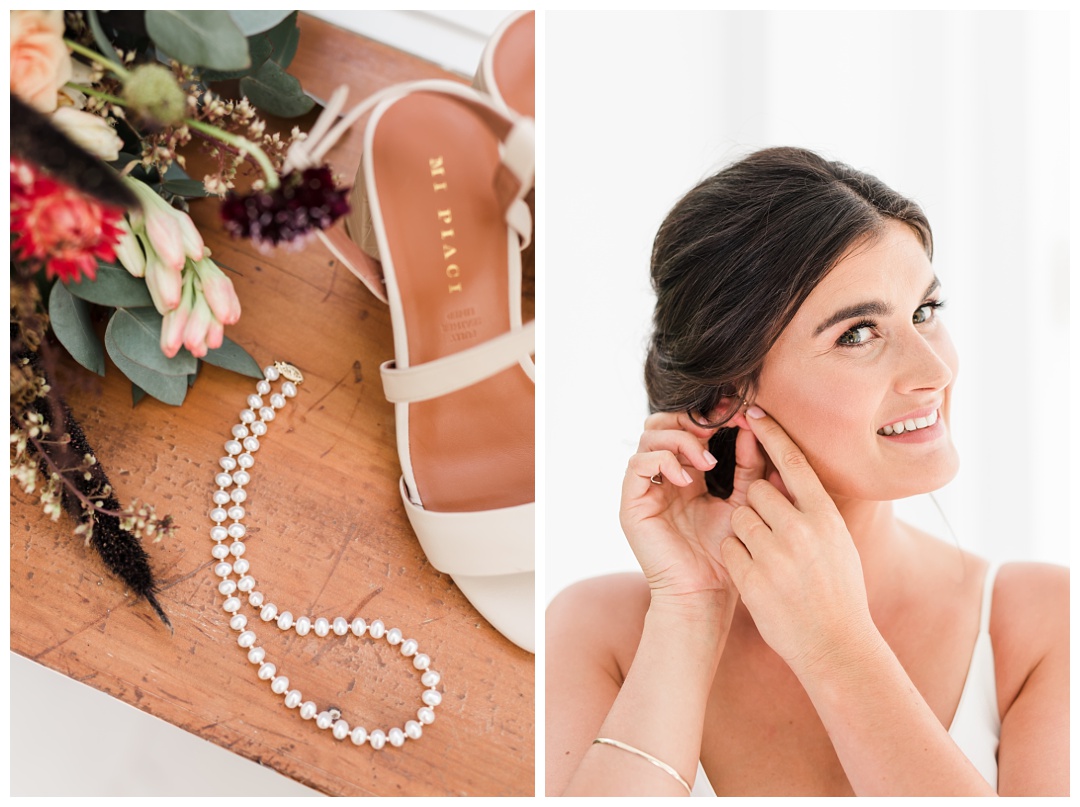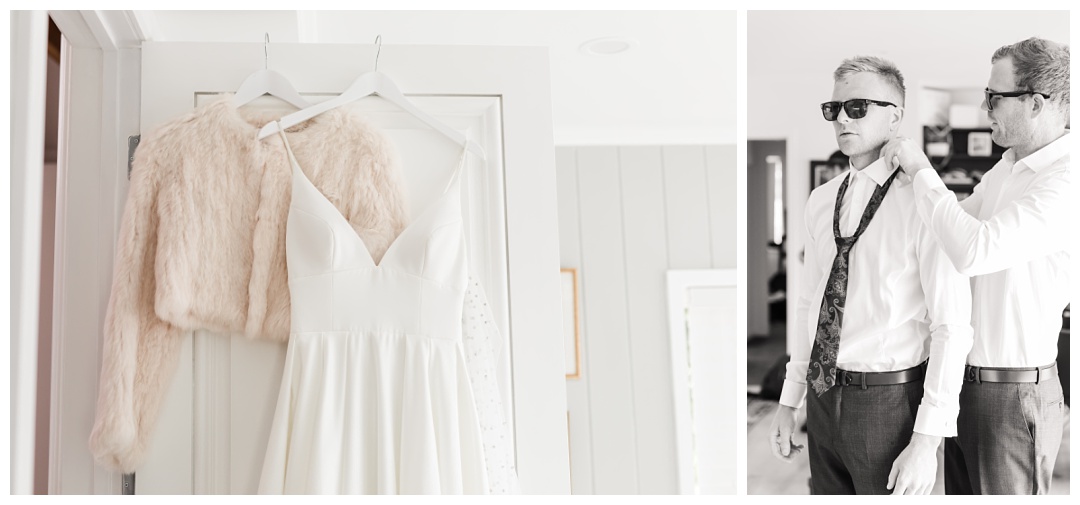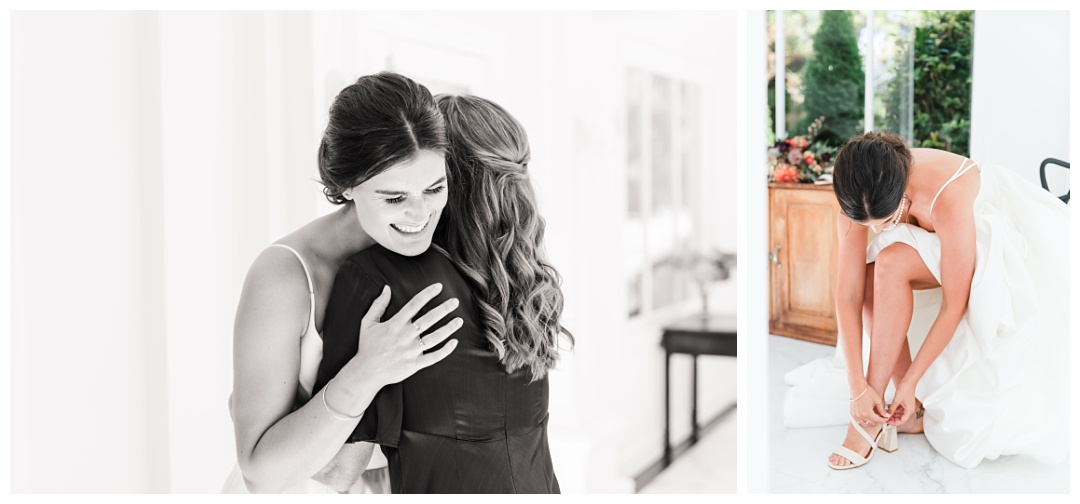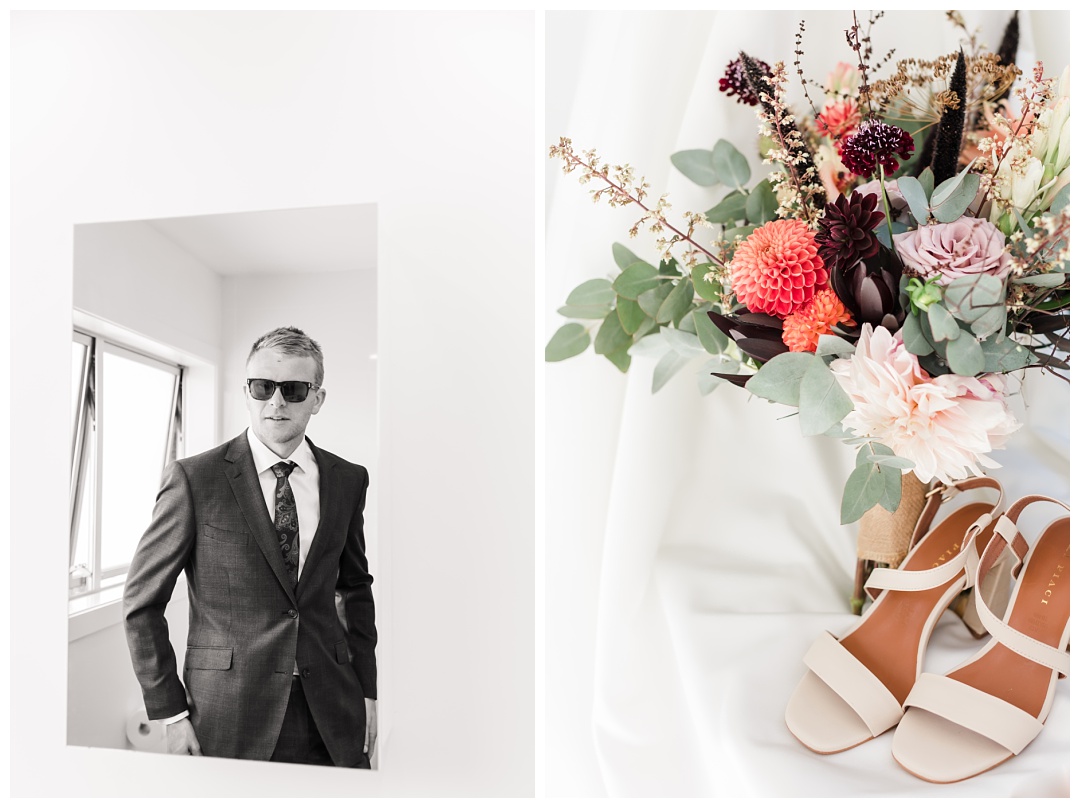 Ummm how precious are the little flower girls in those photos above!? And how ELEGANT is Raegen's dress!? She is an absolute stunner and pulled it off perfectly.
Next up, the sweetest reaction of Will seeing his bride for the first time at their first look! We snuck in a few portraits before their ceremony, and even a first look with Raegen's Grandad too. Such special moments to have forever!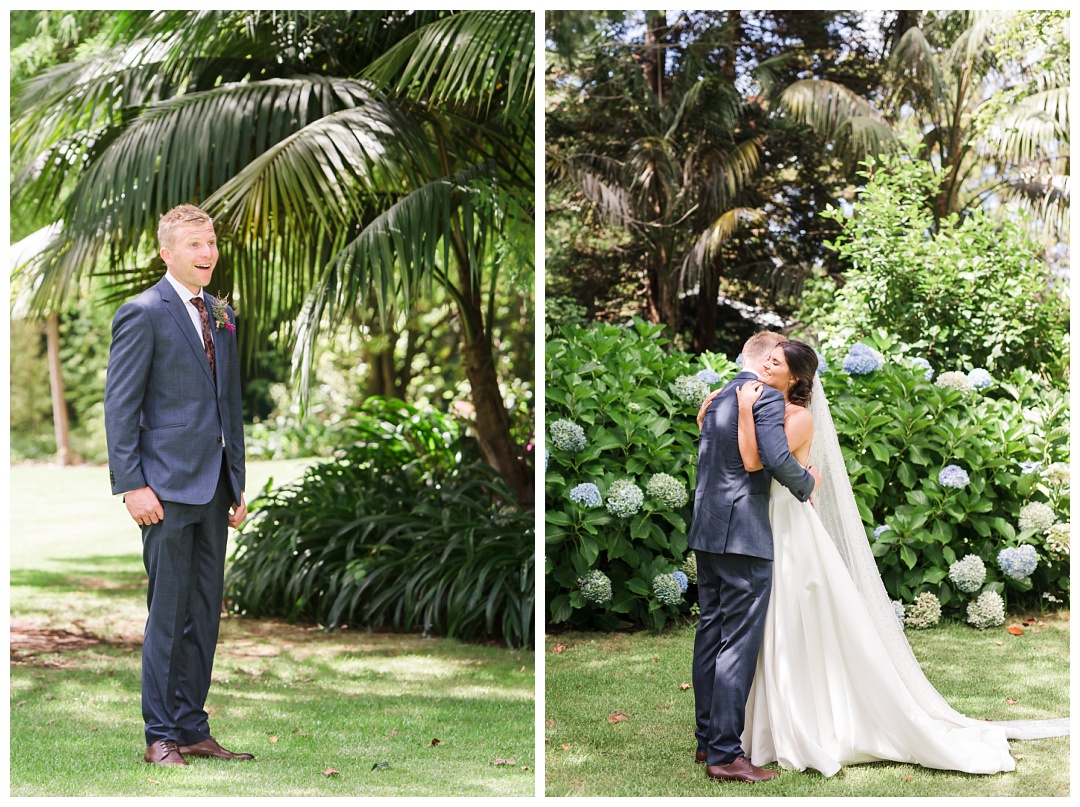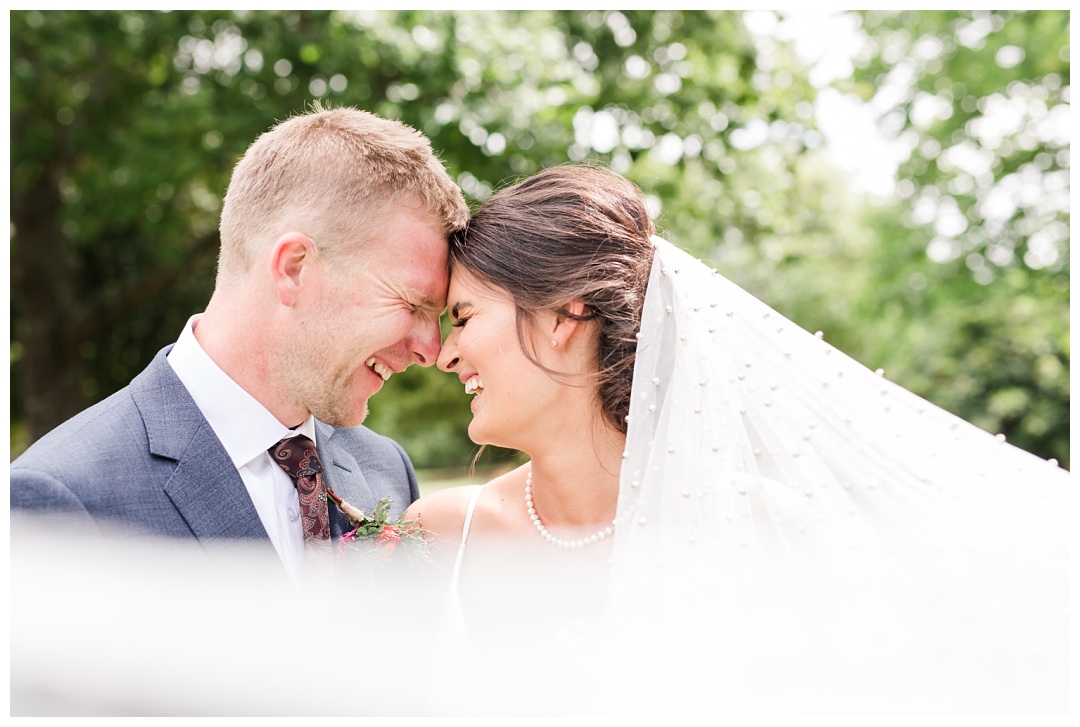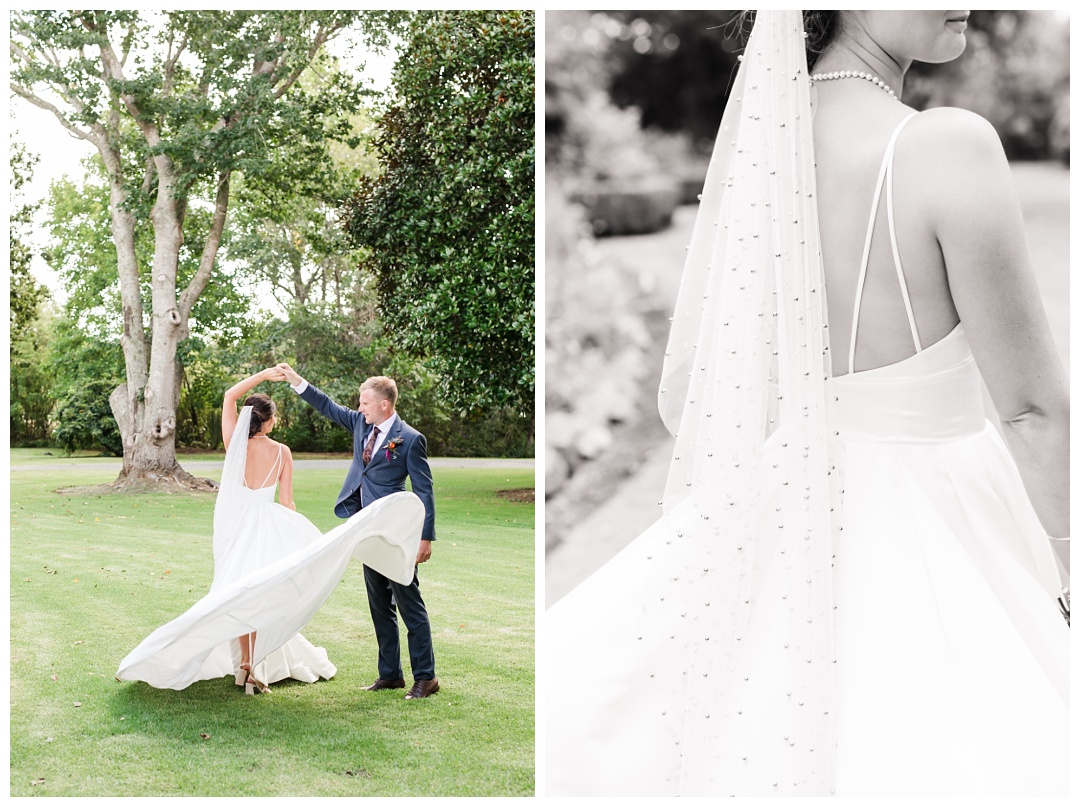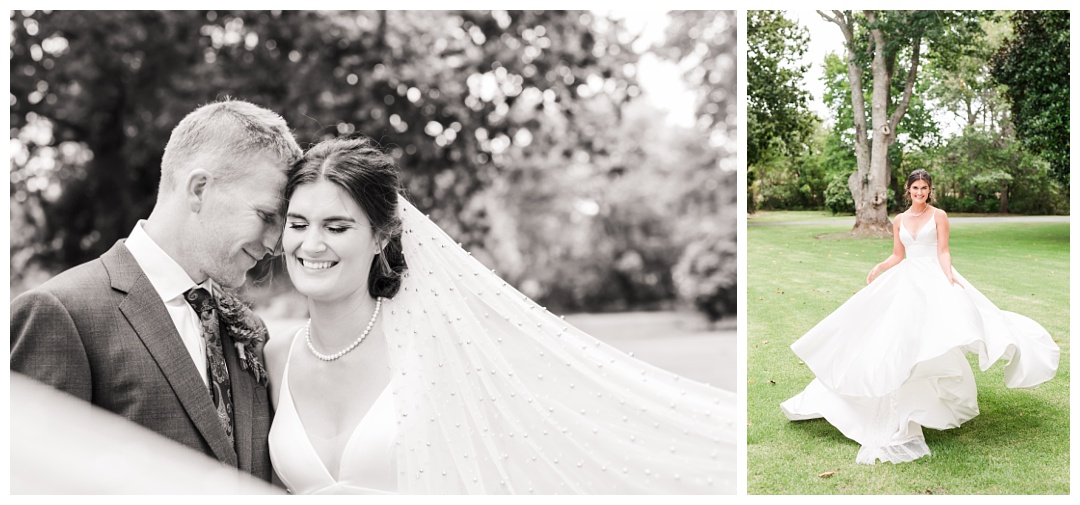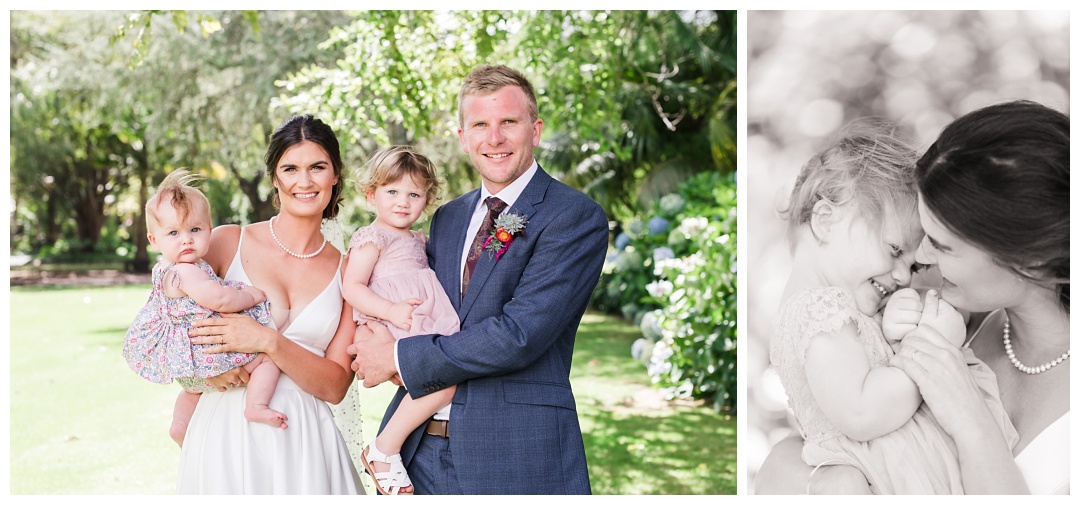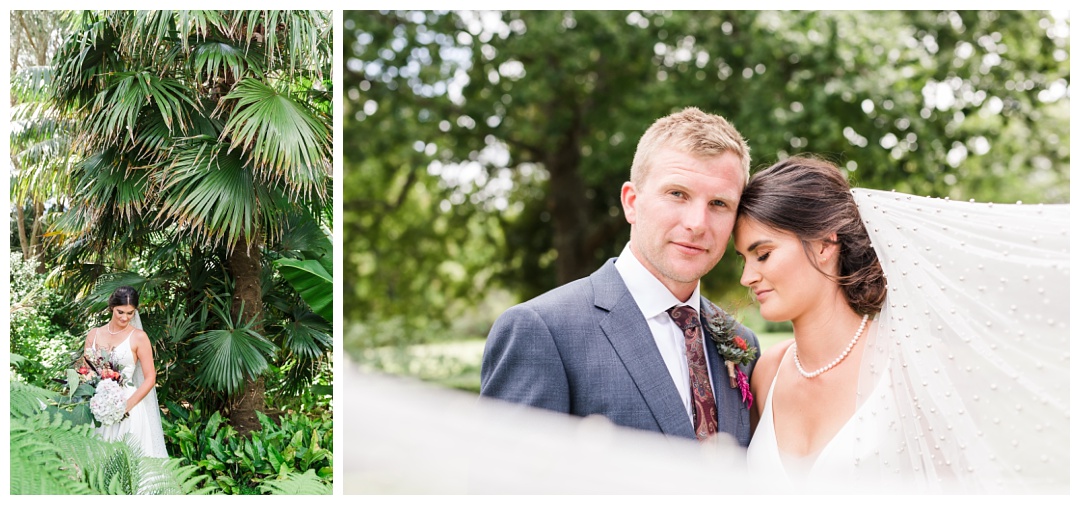 After 30 seconds of rain right as Raegen walked down the aisle, the sky cleared and we were given sunshine! Phew!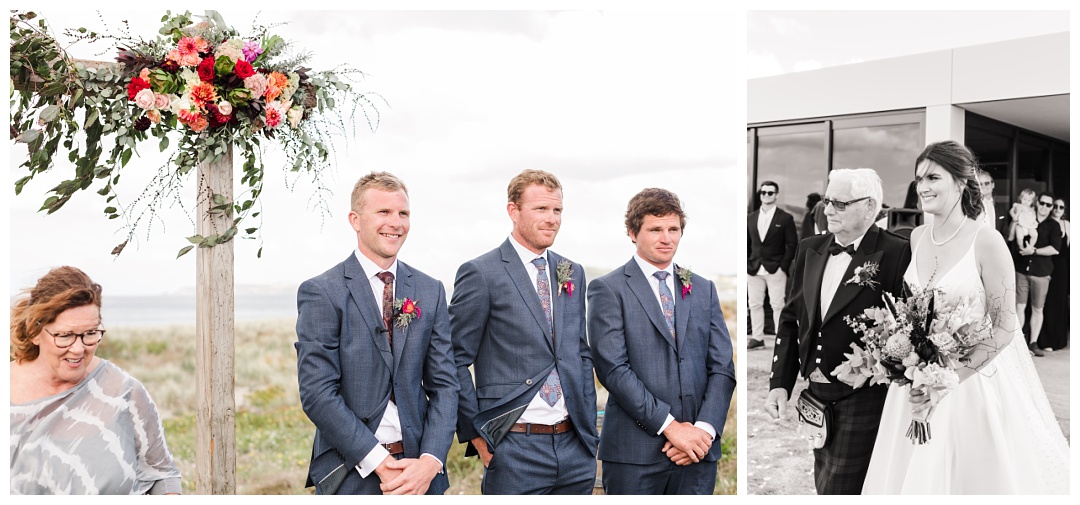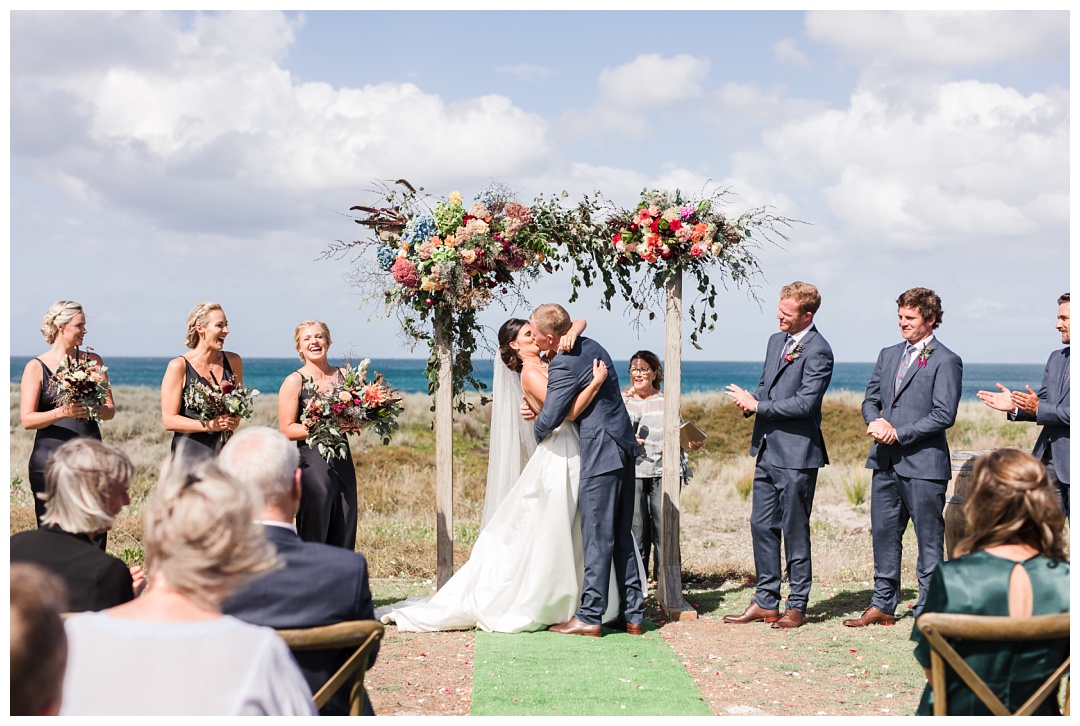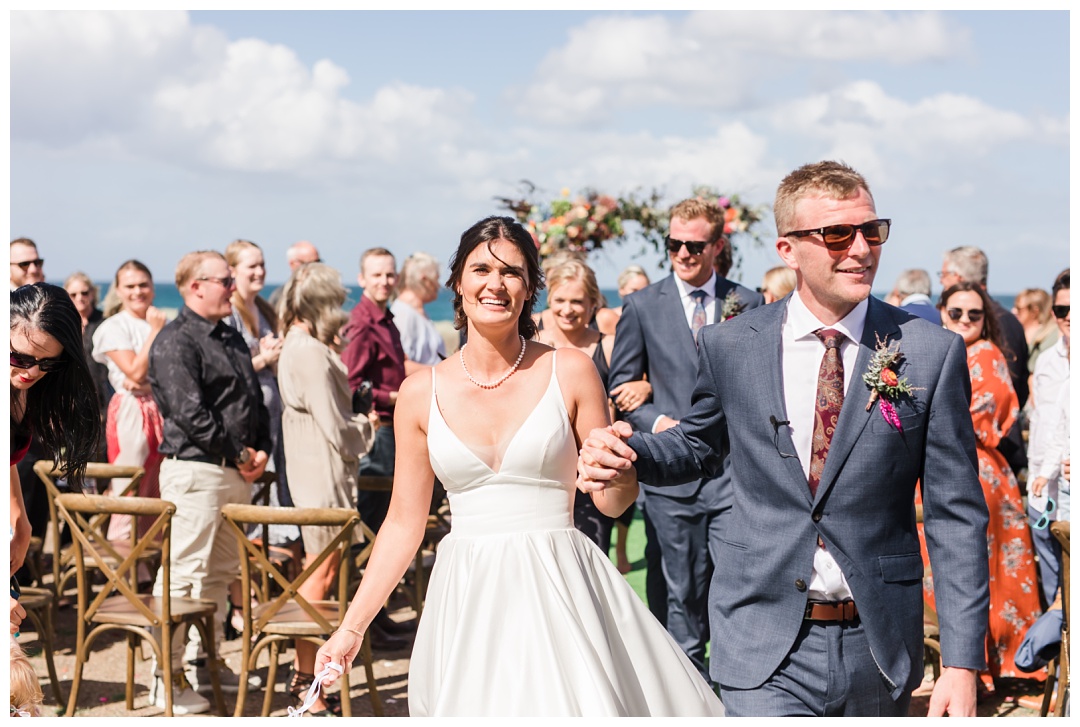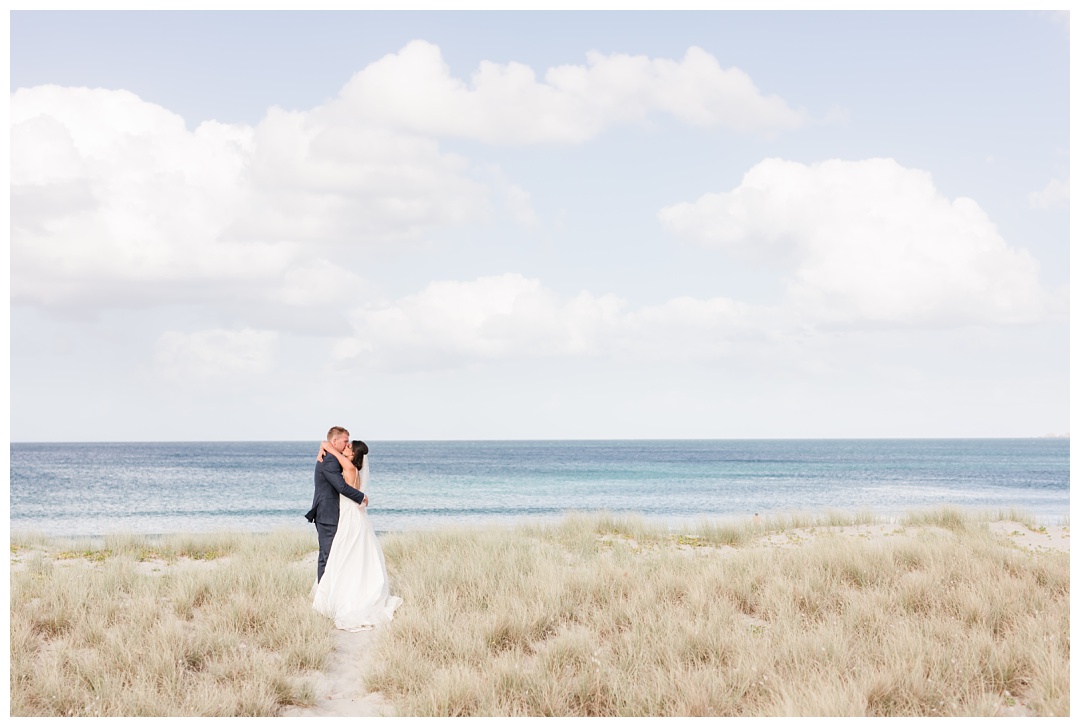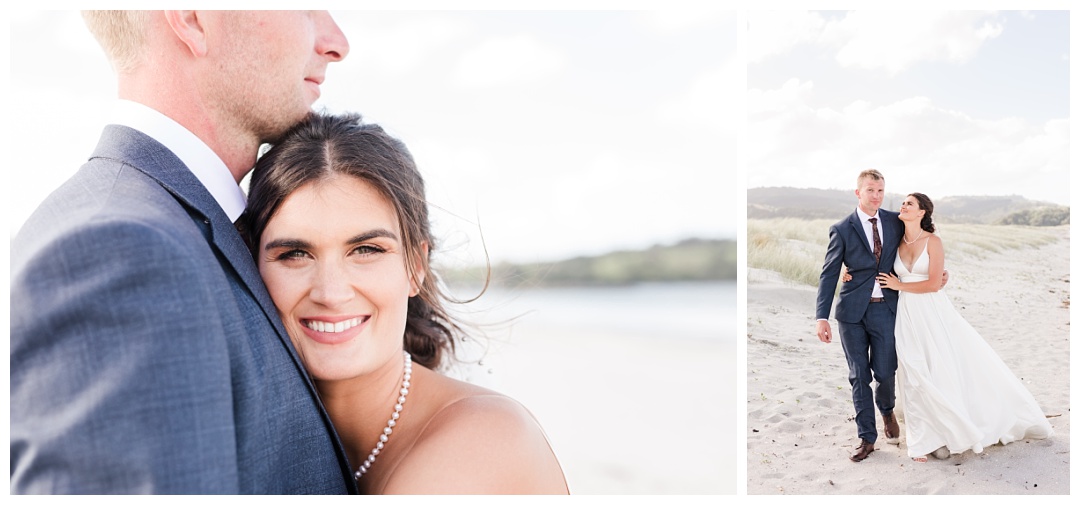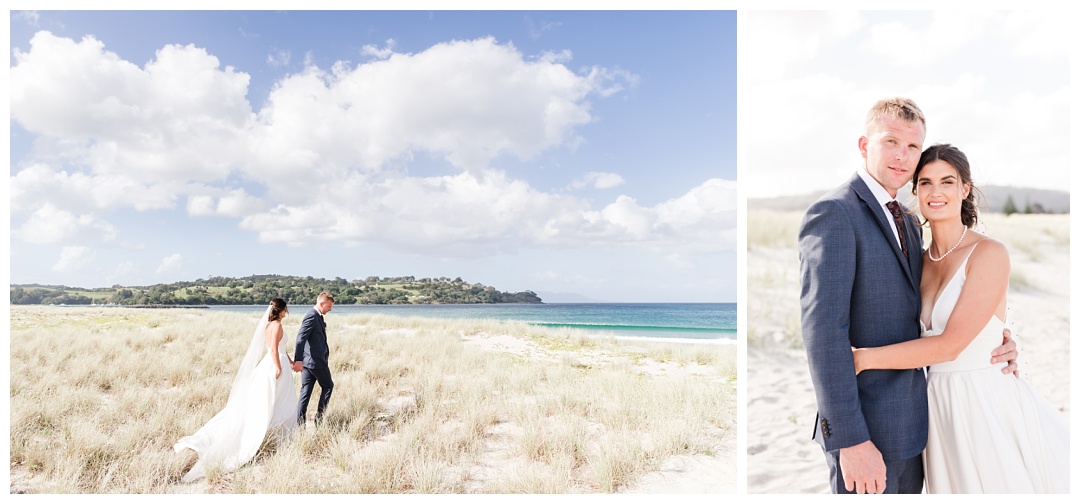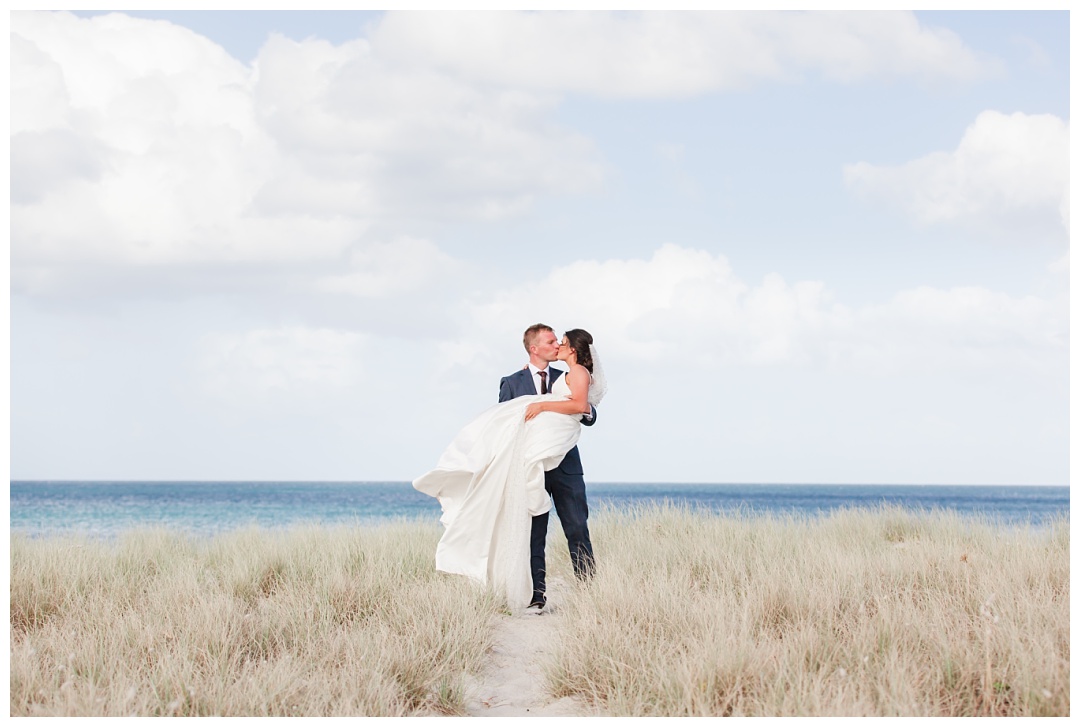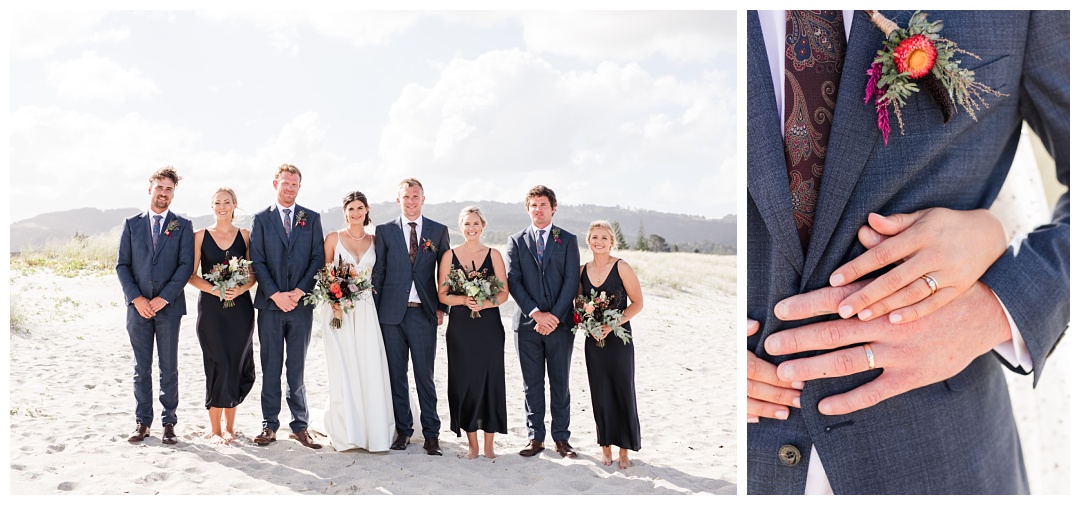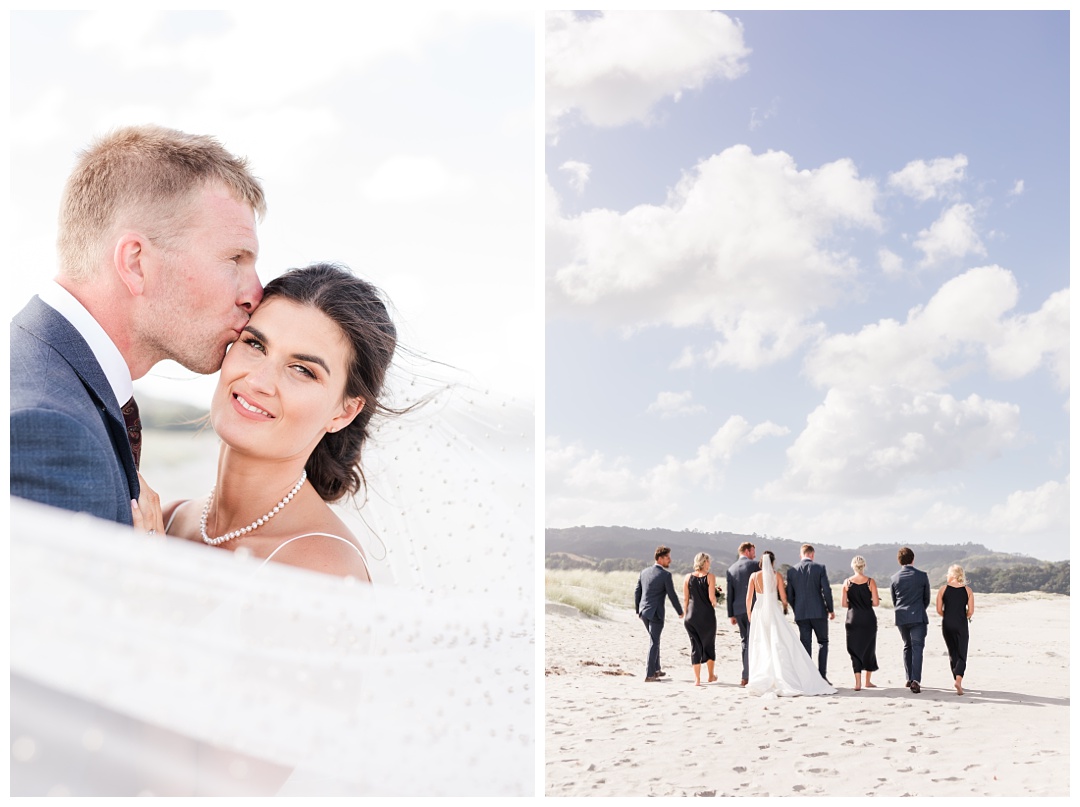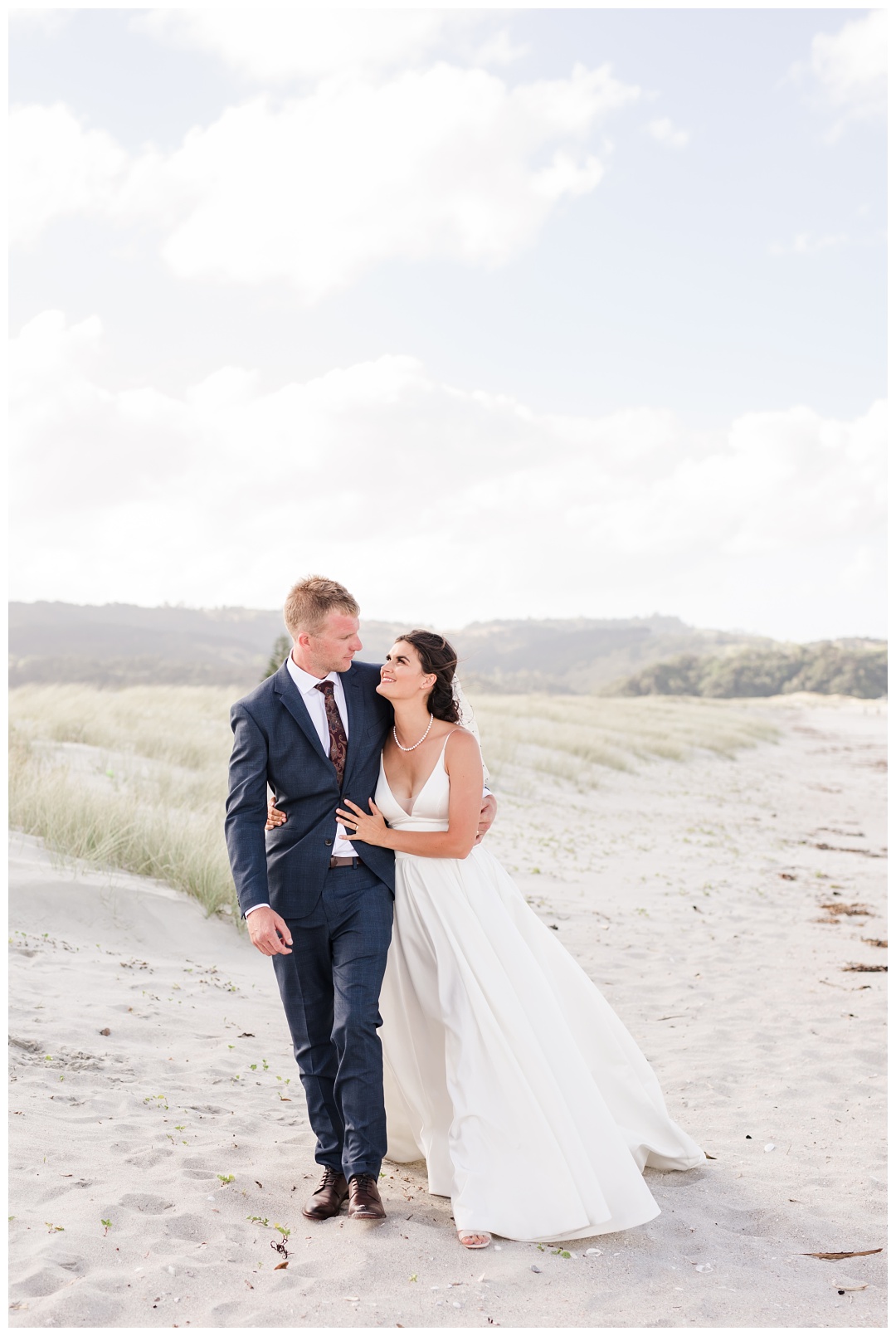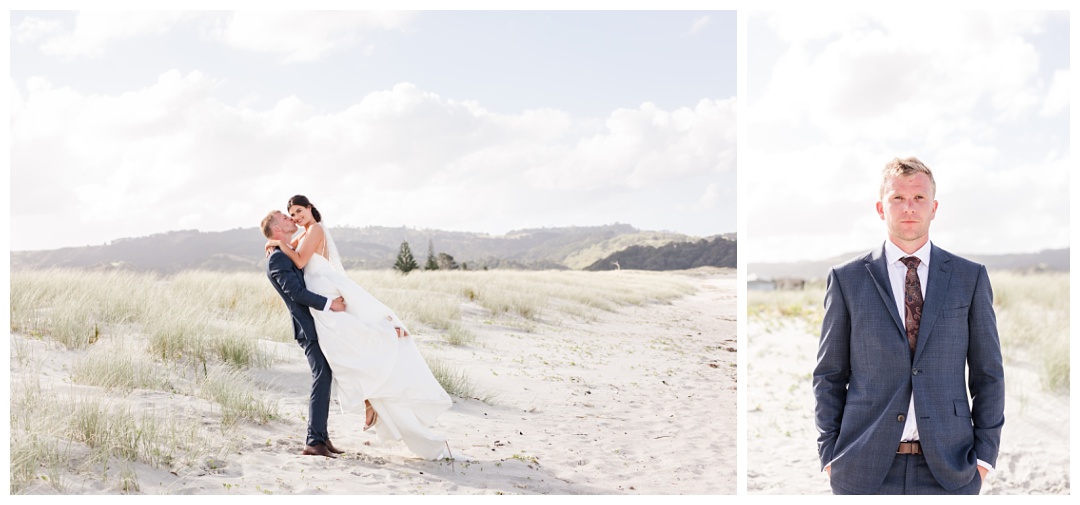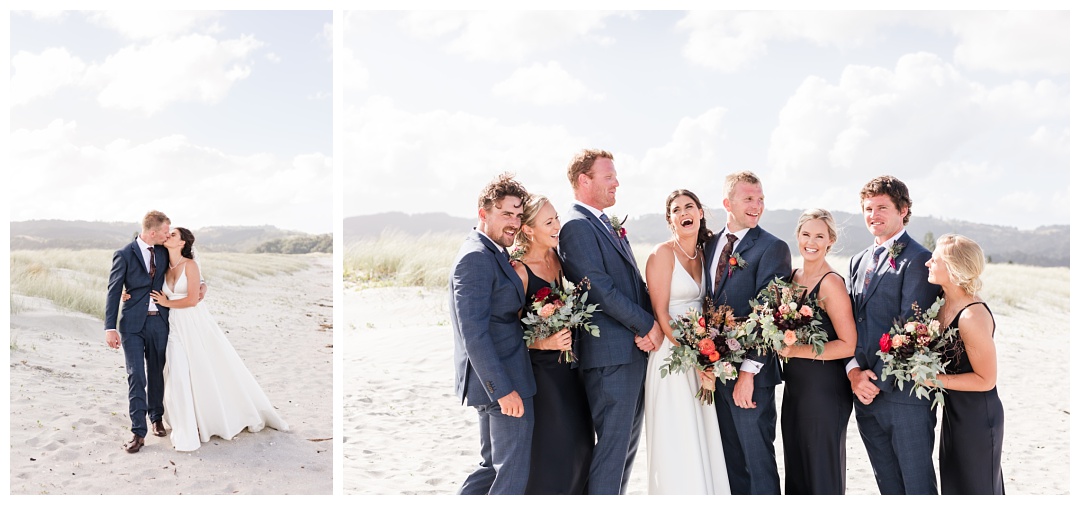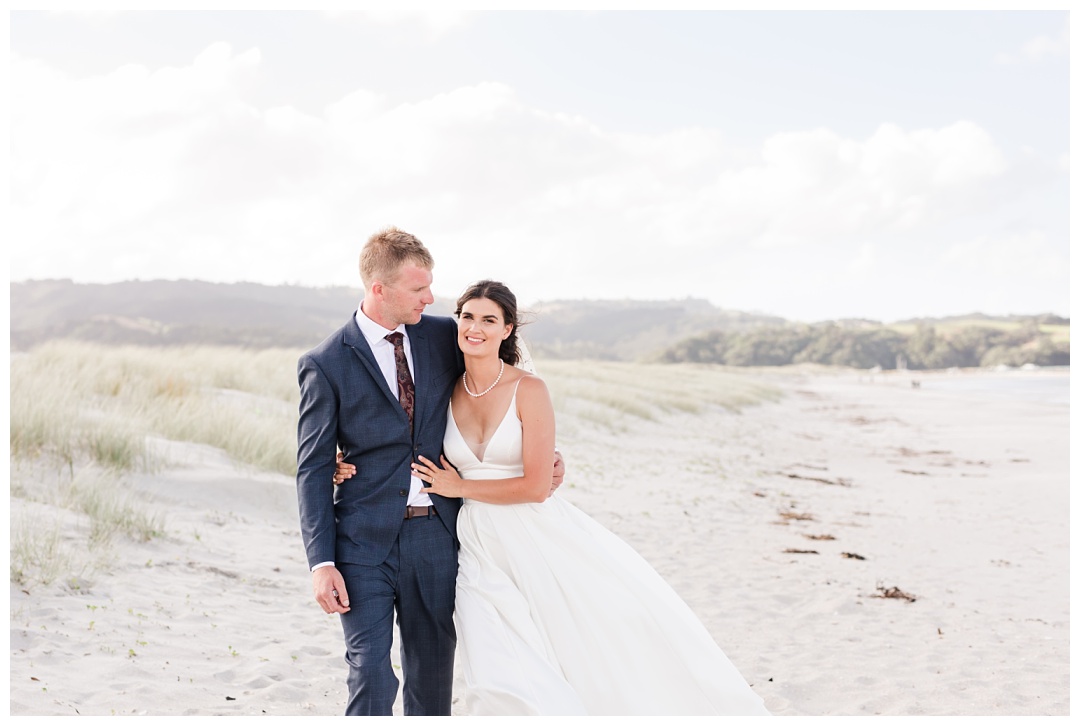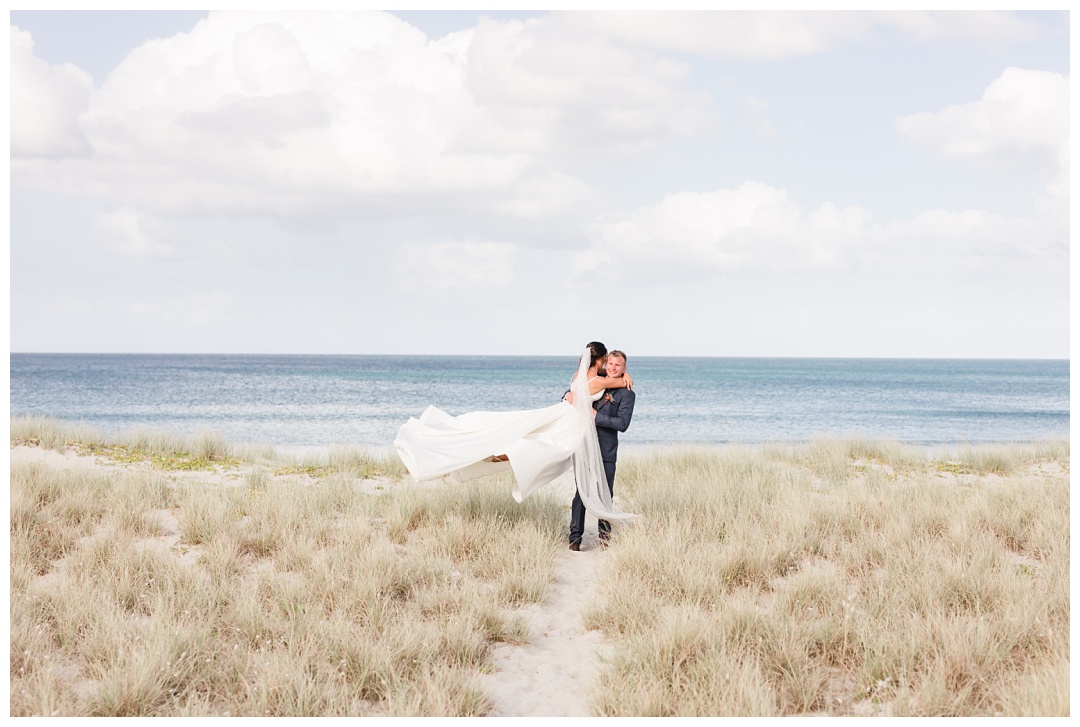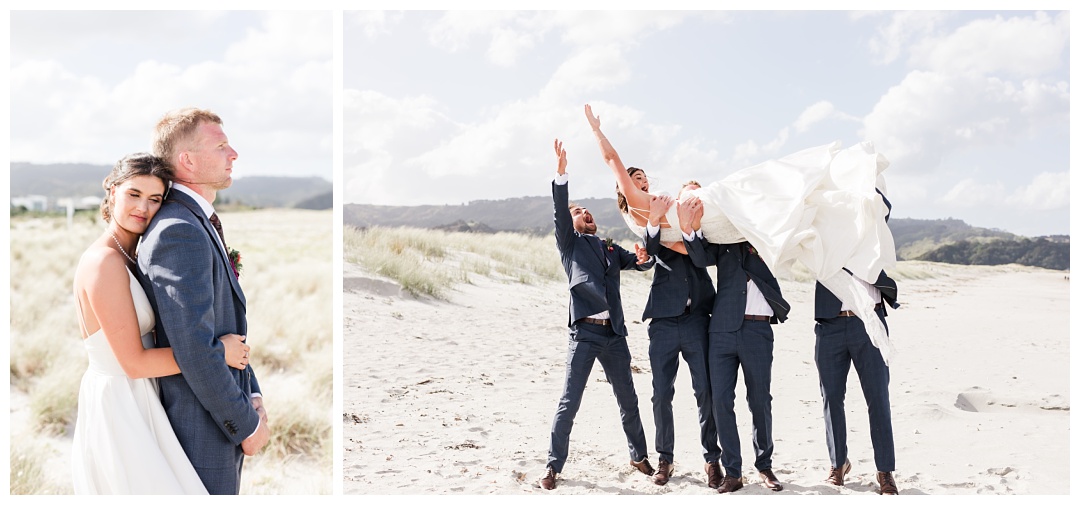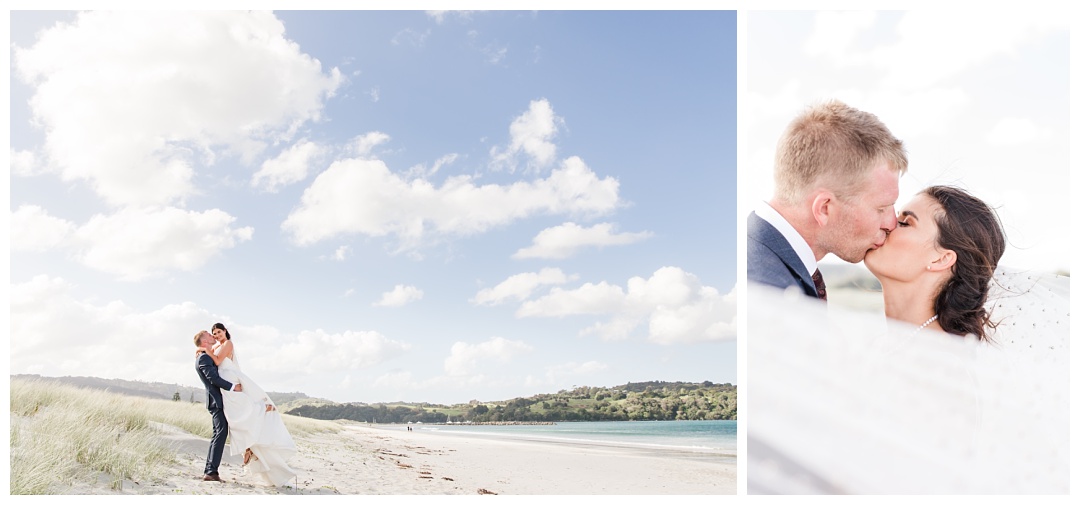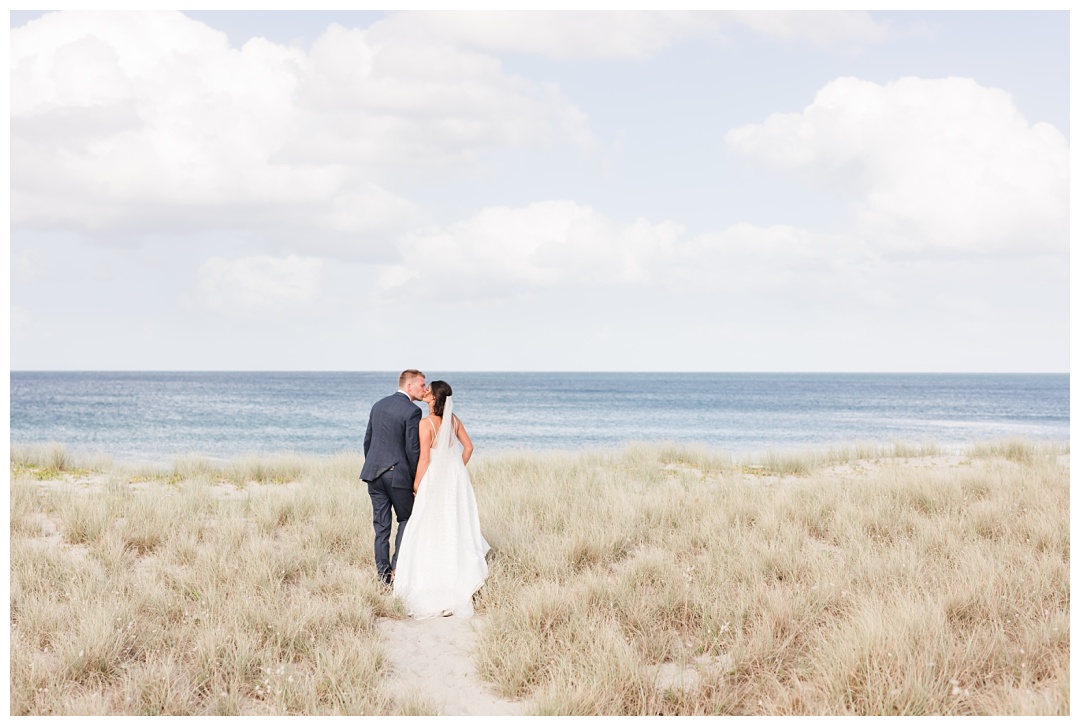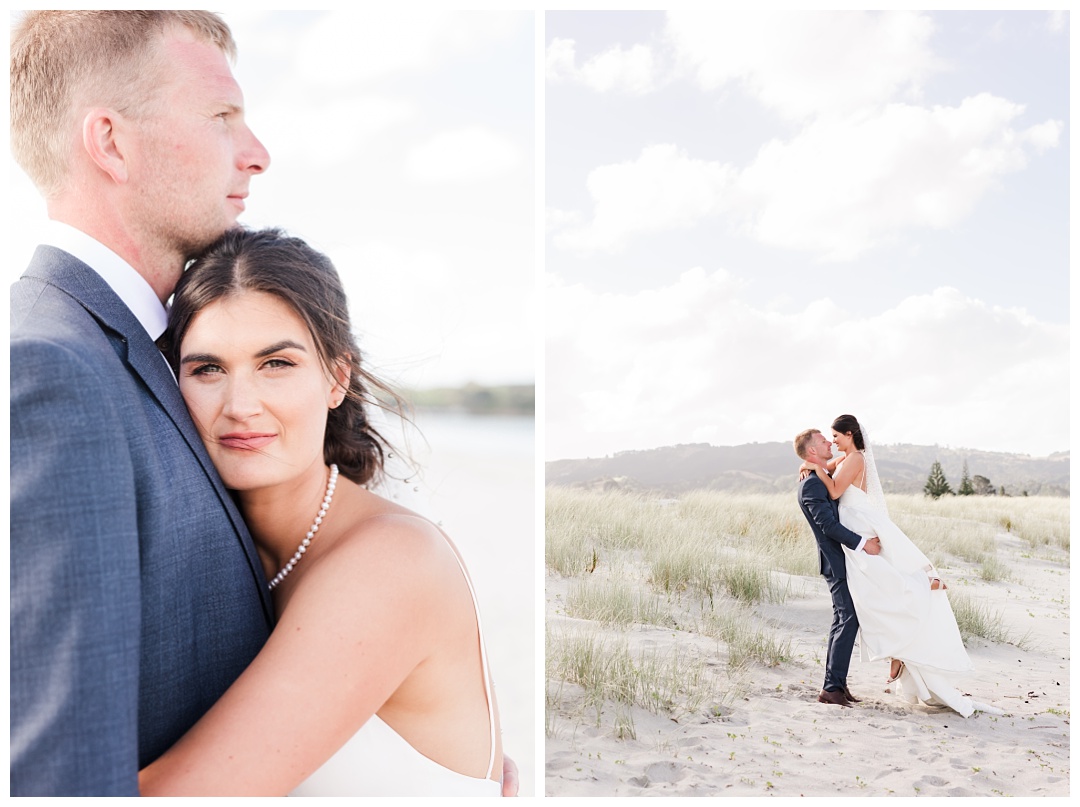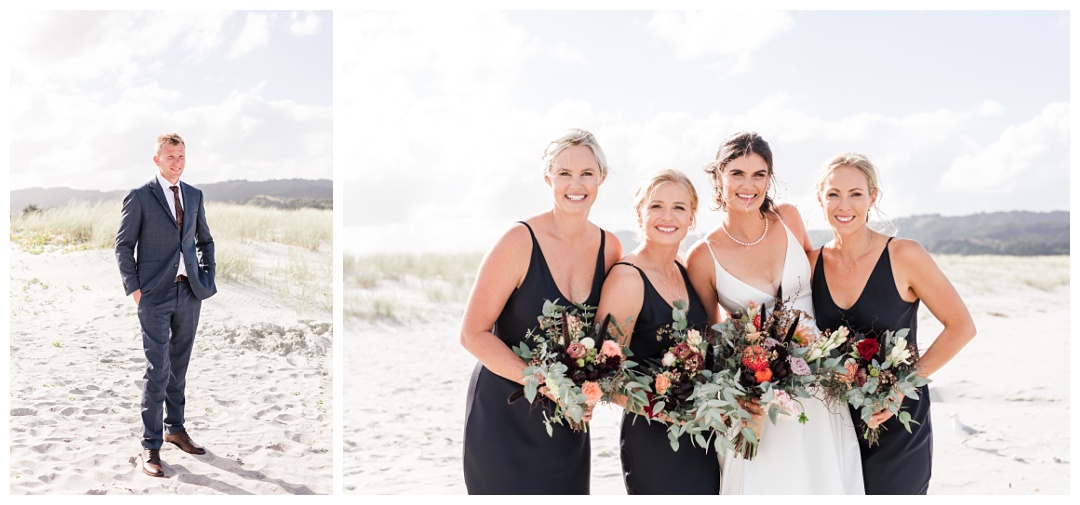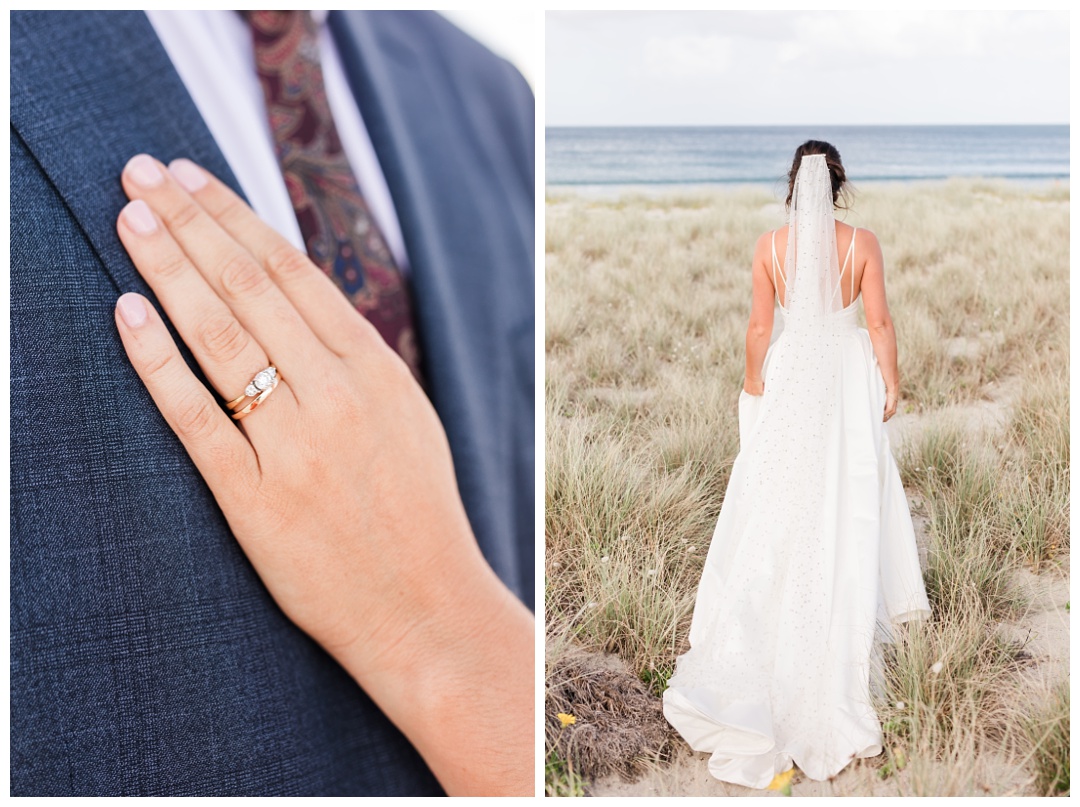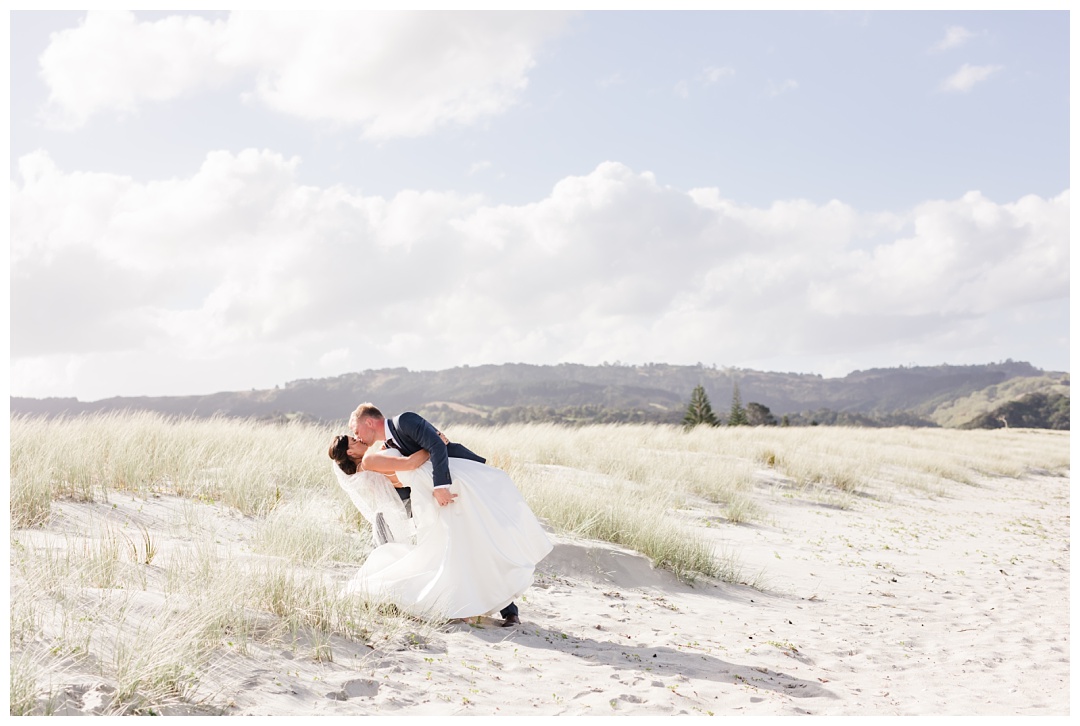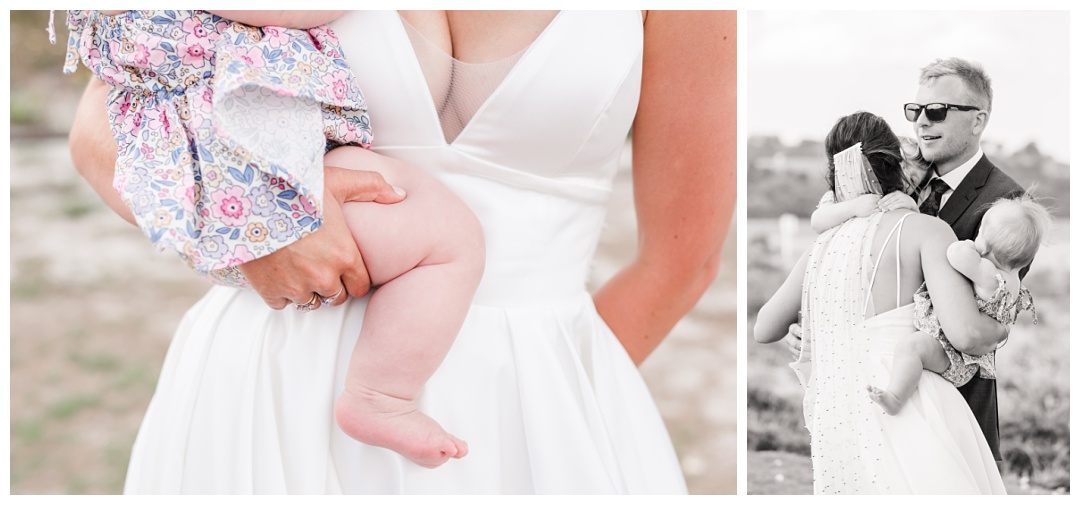 Those chunky baby thighs and a family hug have me melting a little right now! See what I meant about great parents juggling their babes so naturally!?
Such a great day that I'd gladly re-live over and over! I honestly could have taken photos of them all day long, but had to rein it in to let them have time with their guests haha, dream day!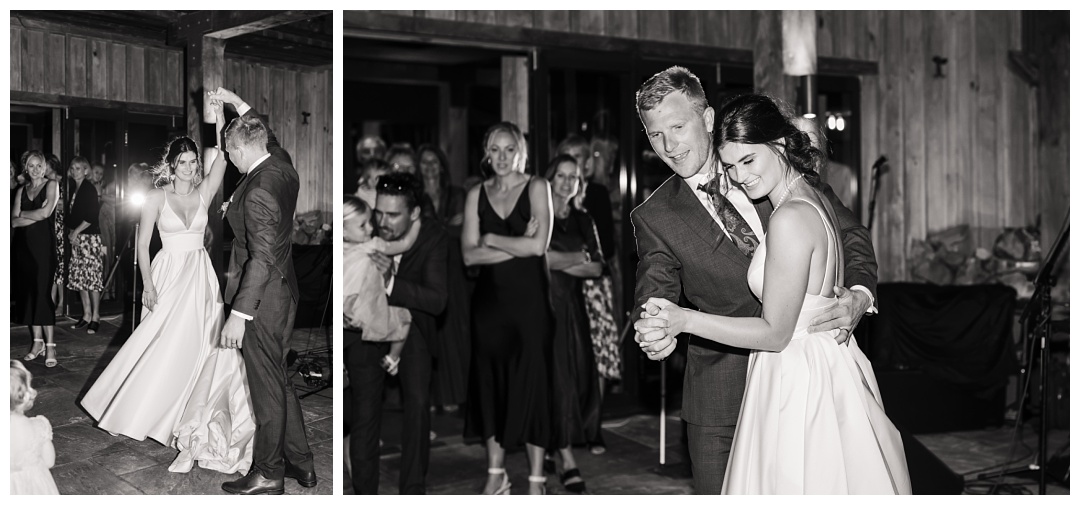 Vendors:
Hair: Hair By Hannah
Makeup: Shona Stevenson Makeup Artistry 
Dress: Jessica Bridal
Florist: Twig & Bloom
Rings: Michael Hill
Suits: Barkers
Celebrant: Annie Mellor
Girls Getting Ready + First Look Venue: 144 on Jones (Matakana)
Reception Venue: Stables, Matakana 
Videographer: Revera Studio