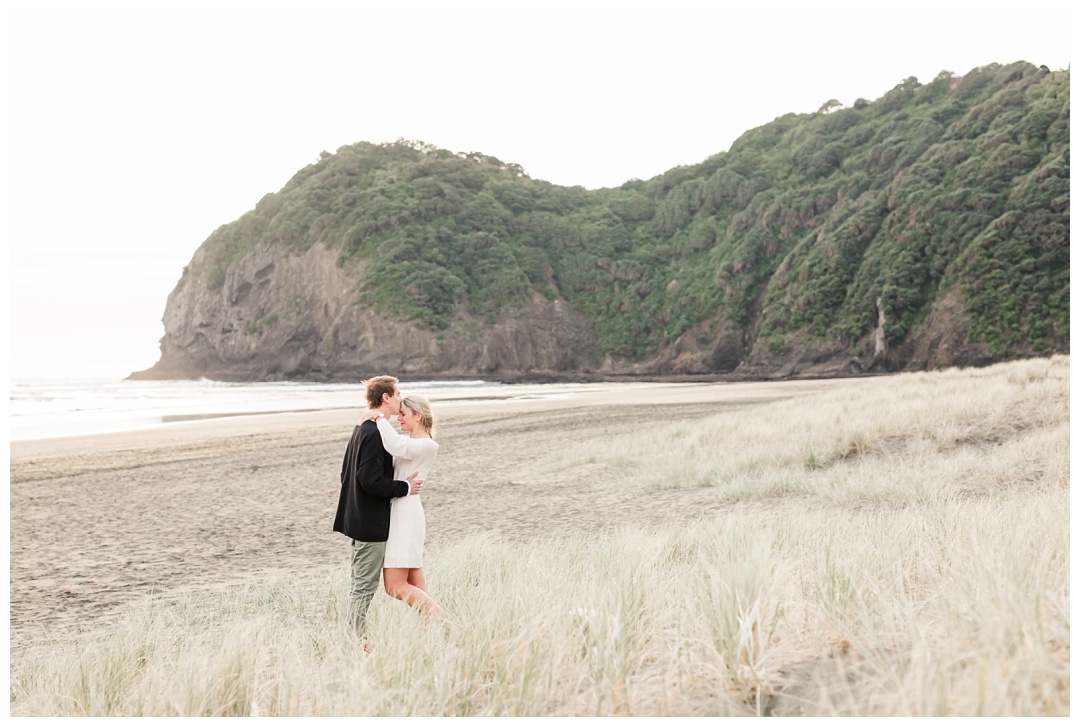 Alex and Simeon were the winners of my Couples Mini Session Giveaway last week, so they came out to Piha for a quick 15 minute engagement session right as the sun was going down! I had so much fun giving them a whirlwind photography experience, and they were complete naturals in front of the camera so didn't even need time to warm up (a rare and wonderful occurrence!). From our brief time together I can tell you that this pair are so kind and loving. They light each other up (as I'm sure you'll see in these images) and clearly adore one another.
Thank you Lord for selecting such a lovely couple to win this session! The timing was perfect to celebrate their engagement after a long few months with work security and routine thrown off from COVID-19.
Thank you Alex & Simeon for allowing me this little sneak peek into the love you have for one another. Enjoy this first look through your photos!