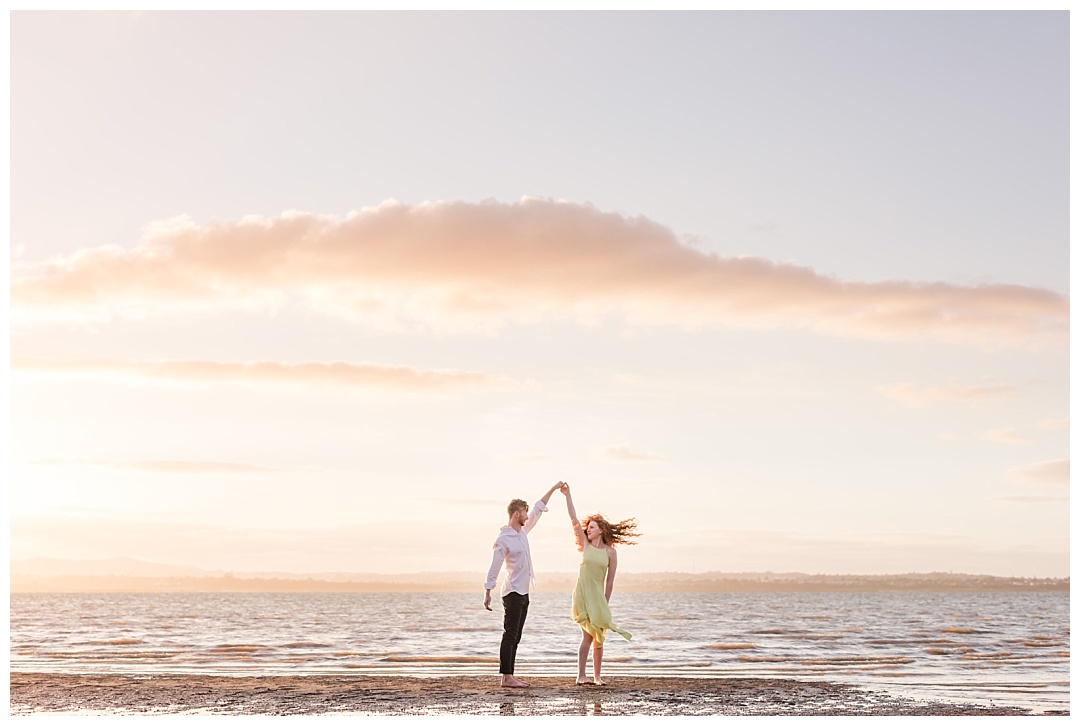 On a late December evening, Amy, John & myself headed to Point Chevalier Beach for their sunset engagement session! As you will see, we had a bunch of fun hanging out together, and I was in my element creating big epic beach shots! 
Things that I love about these two that make me extra excited to photograph their wedding in May:
They both love Jesus. They are so excited about being MARRIED and are focused on the actual 'doing life together as a married couple' stuff, not just about their wedding day. They are both incredibly kind and know how to love the people around them so well. 
Amy & John, your marriage is going to be such a beautiful thing to behold! 
 I cannot wait to witness it!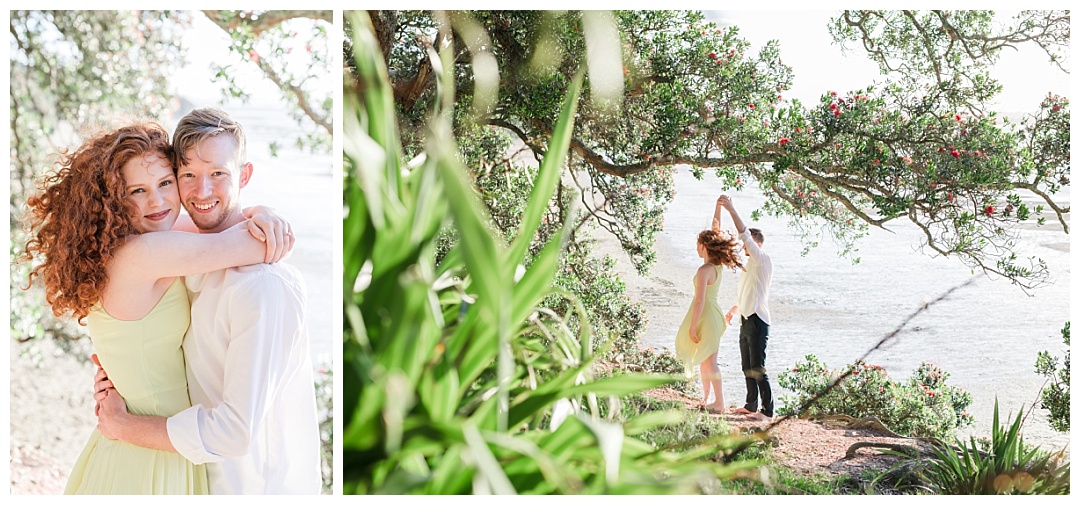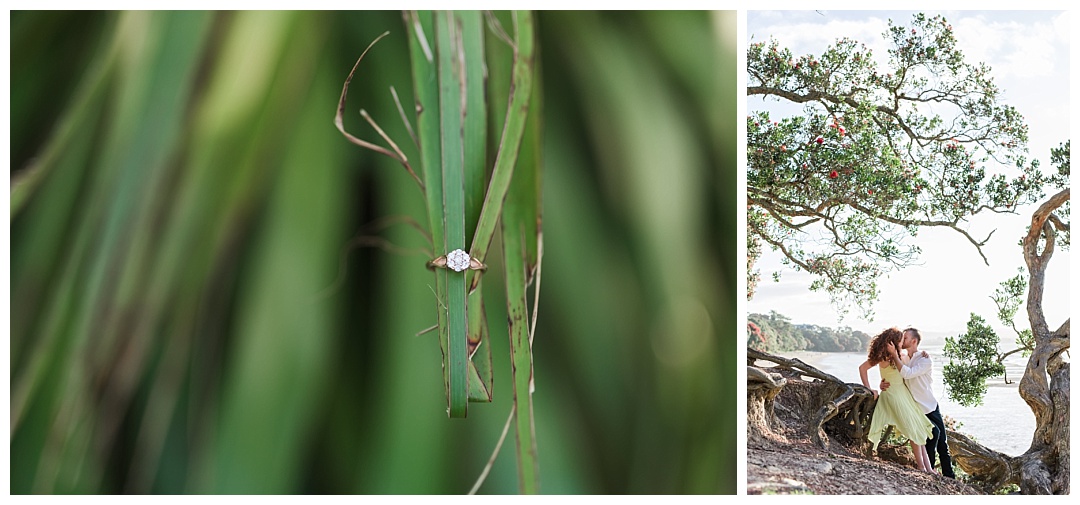 We just HAD to start our session under the Pohutukawa (aka New Zealand Christmas Tree) which was in full bloom on the cliff edge. It's an iconic Kiwi sight around Christmas time all along the coast of Auckland, and made the perfect frame for a few portraits to start their session off. There may have been a heart stopping moment when John slipped half a meter right at the edge of this cliff, but I promise no humans were harmed in the making of these images (haha thankfully!!).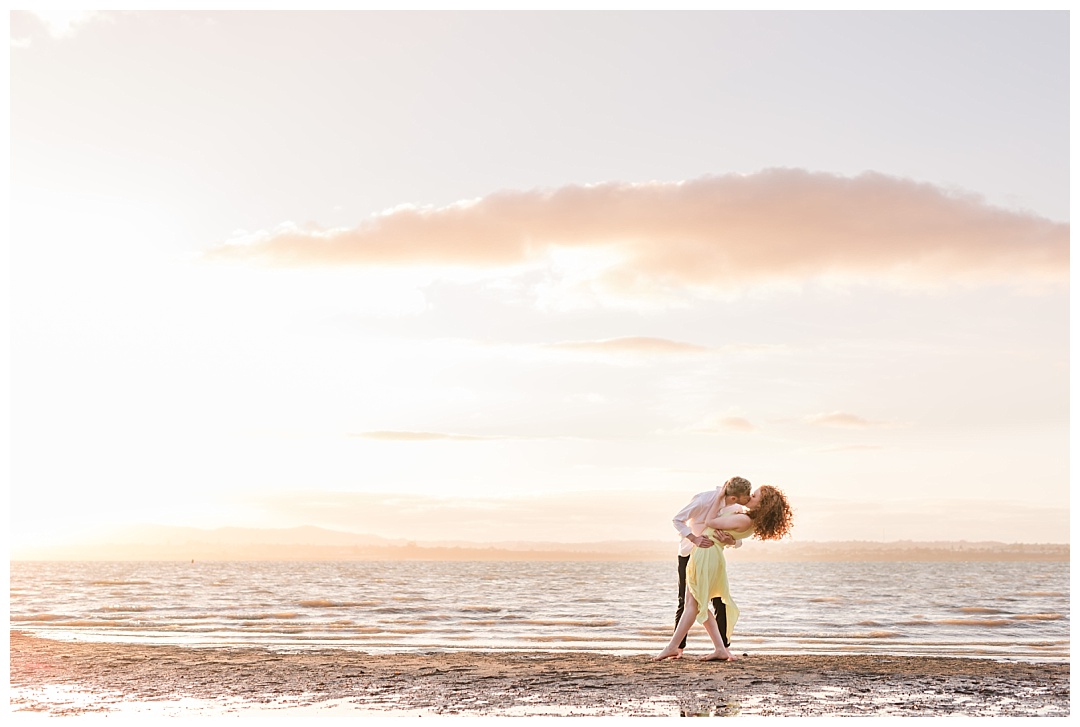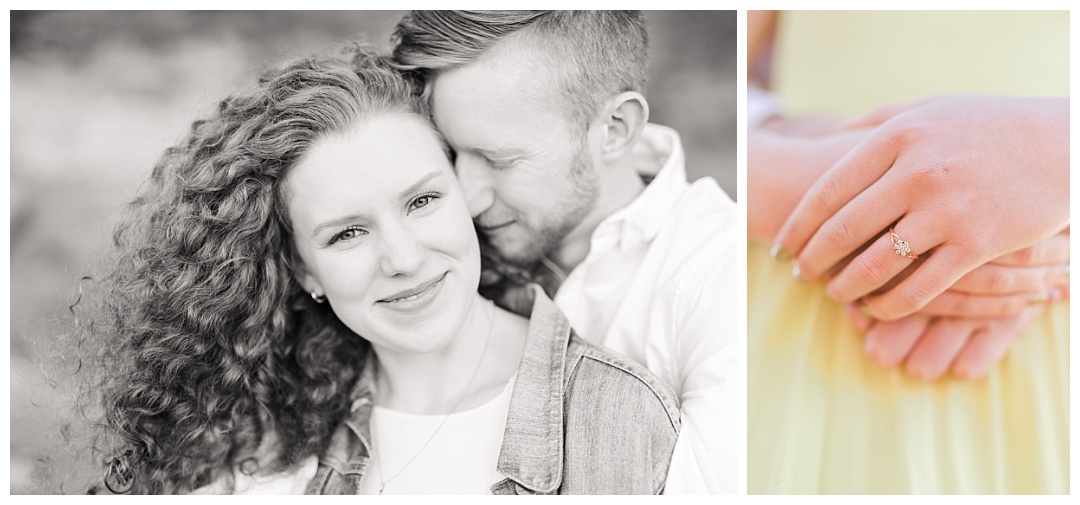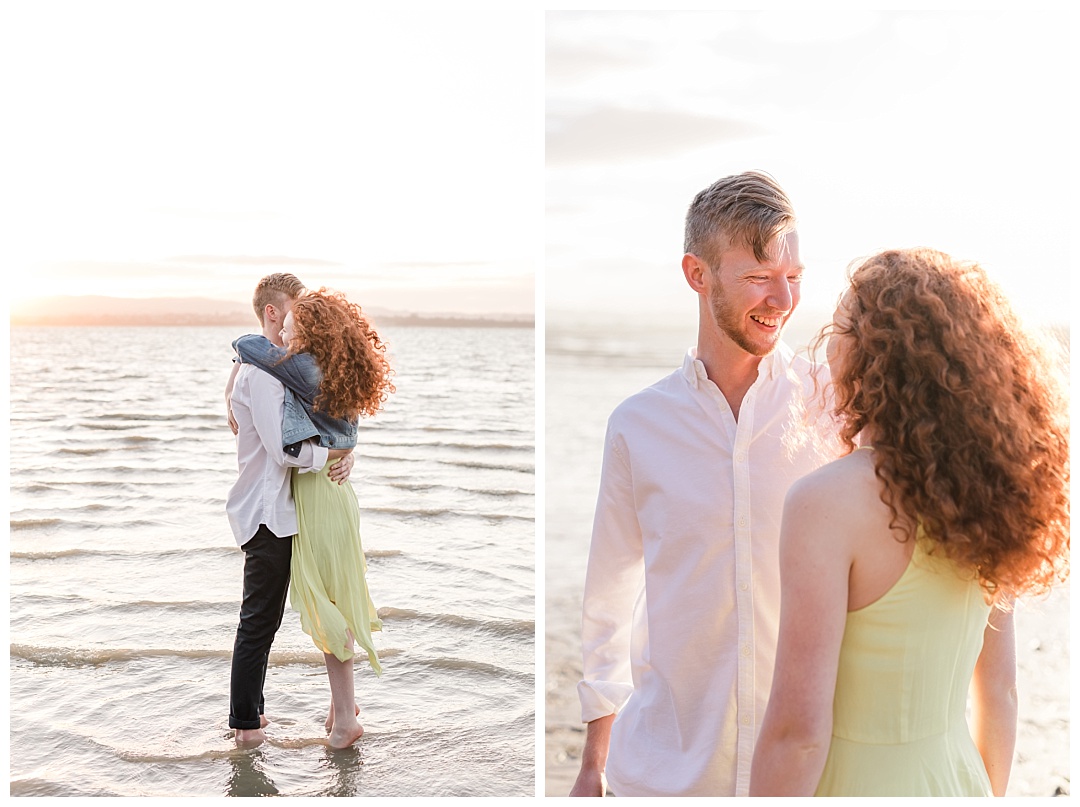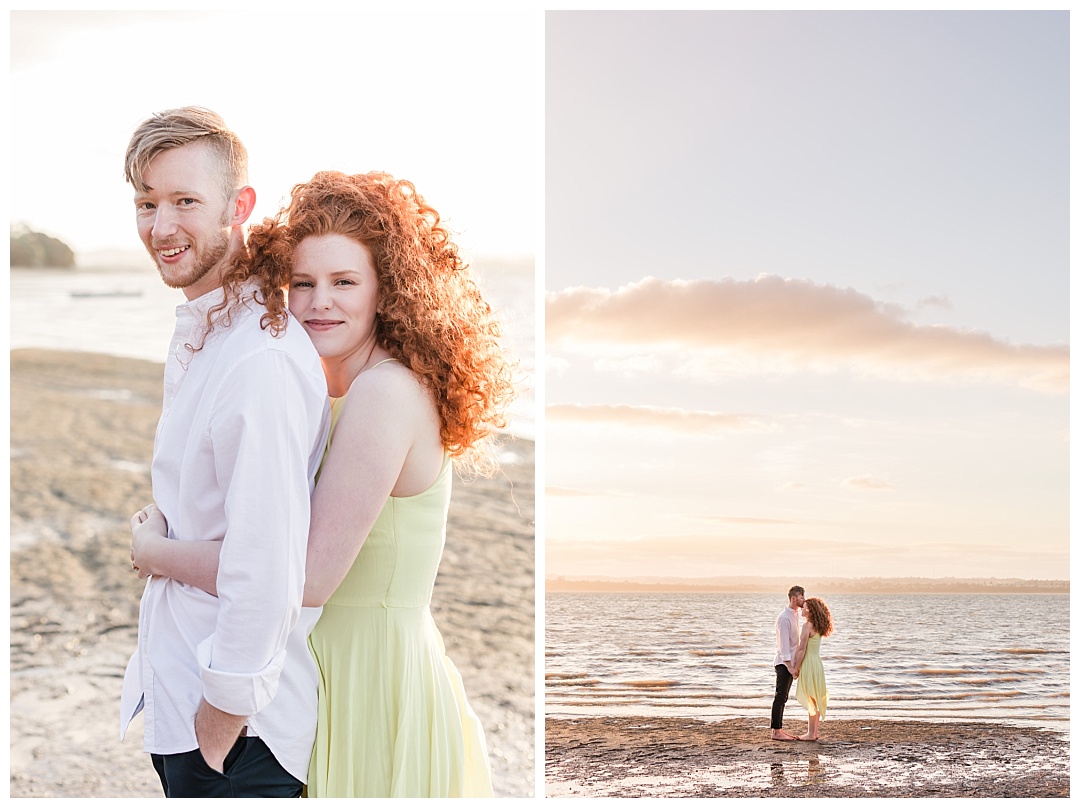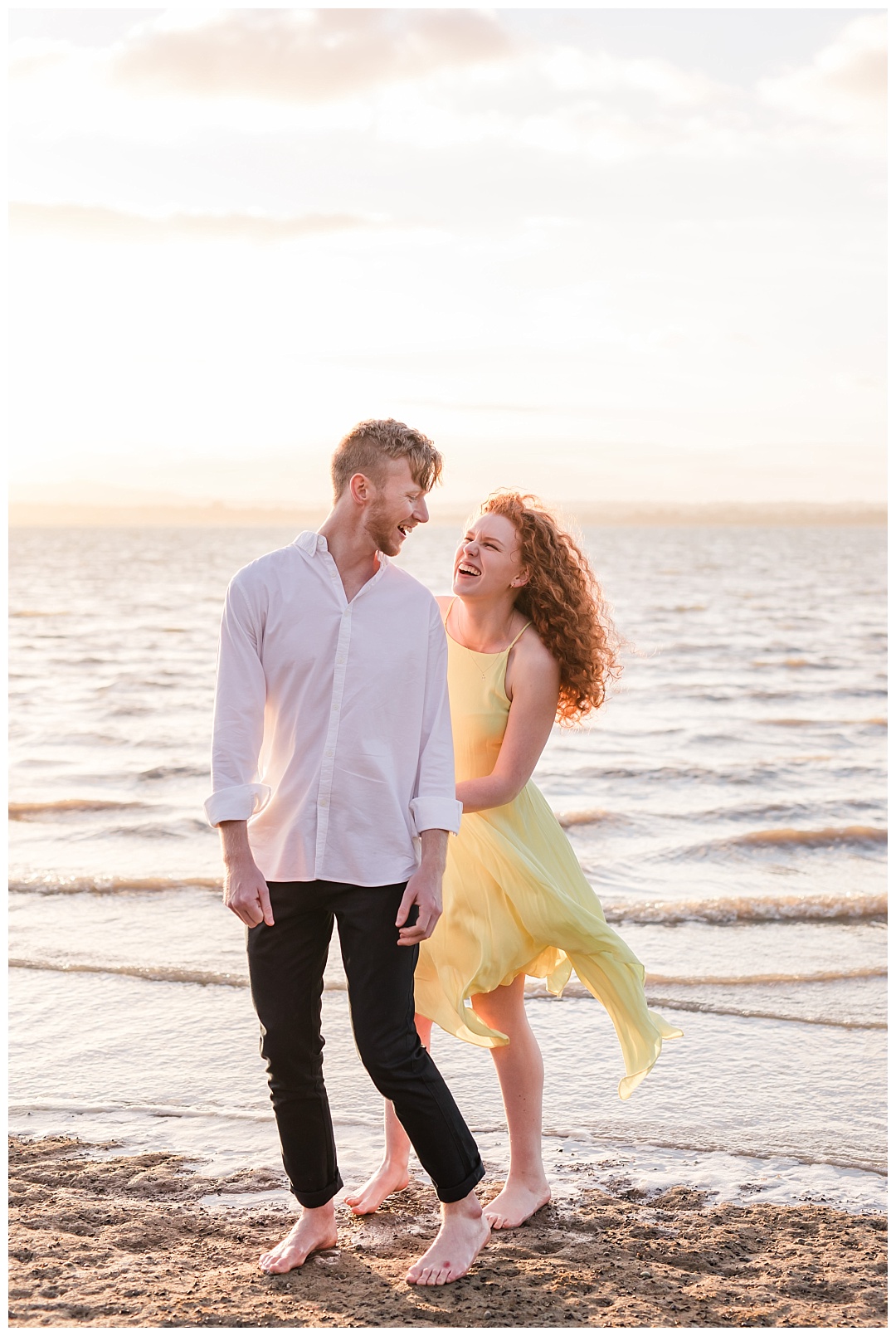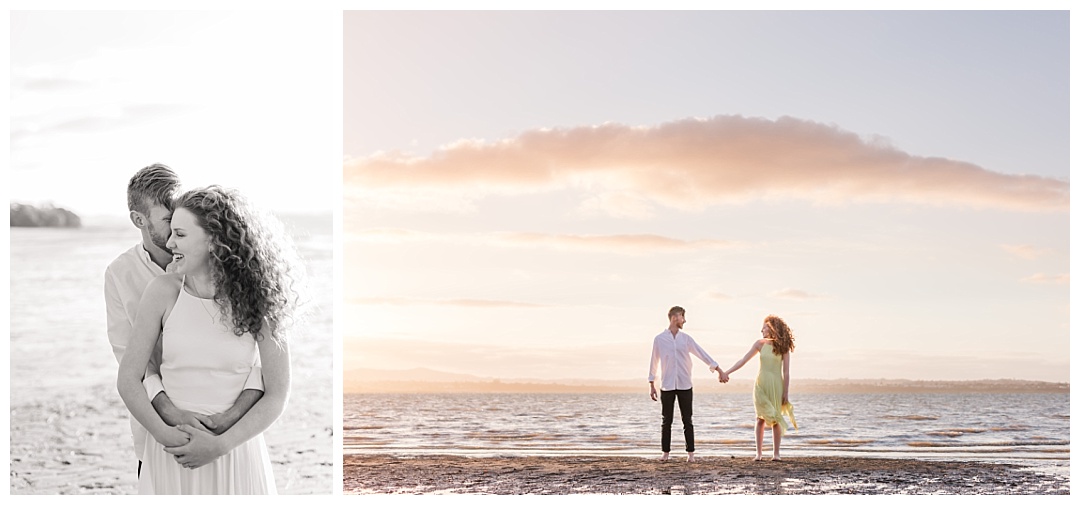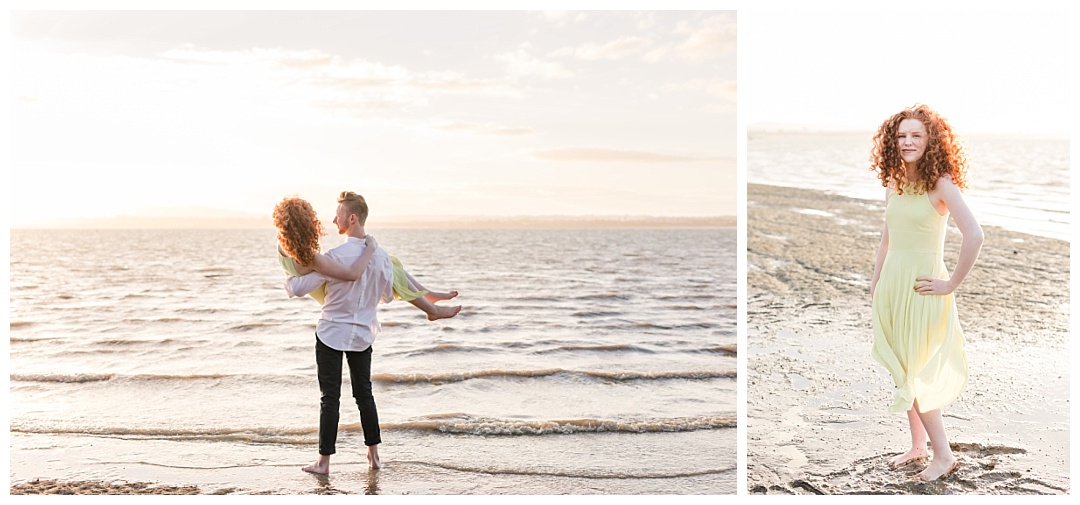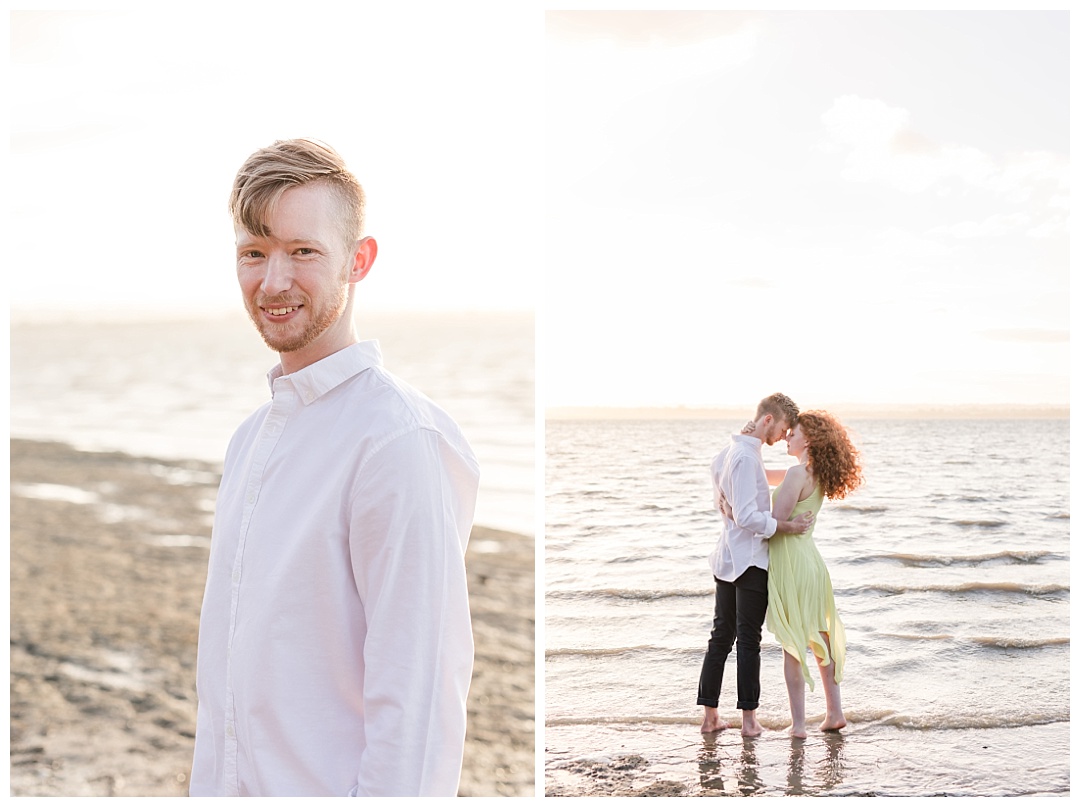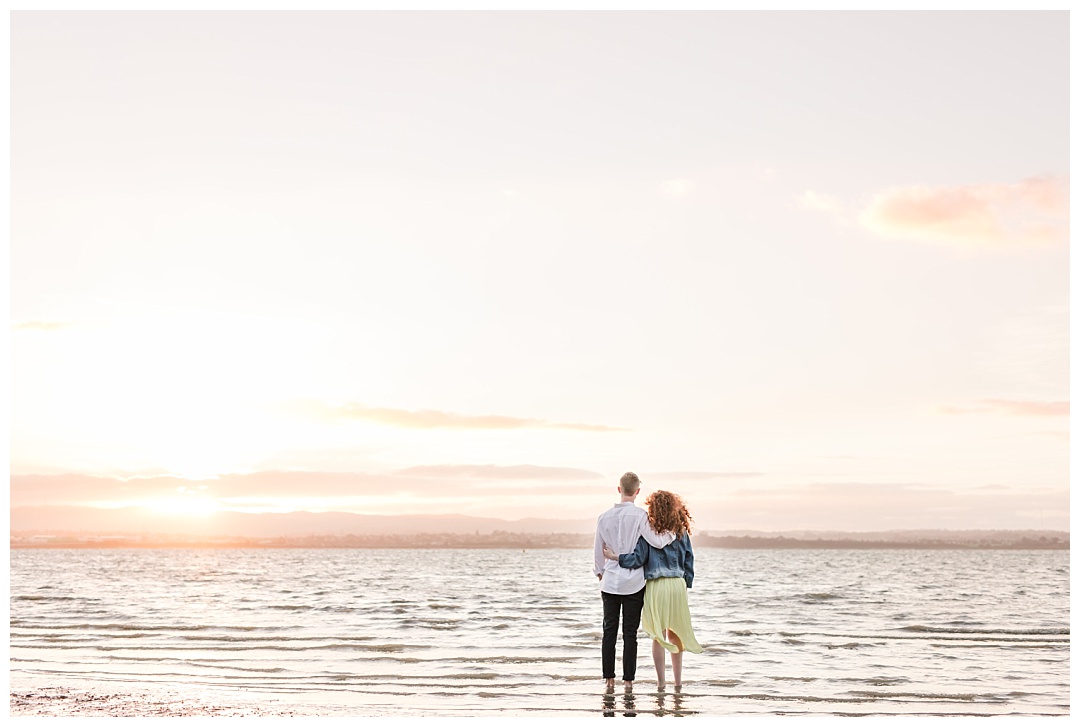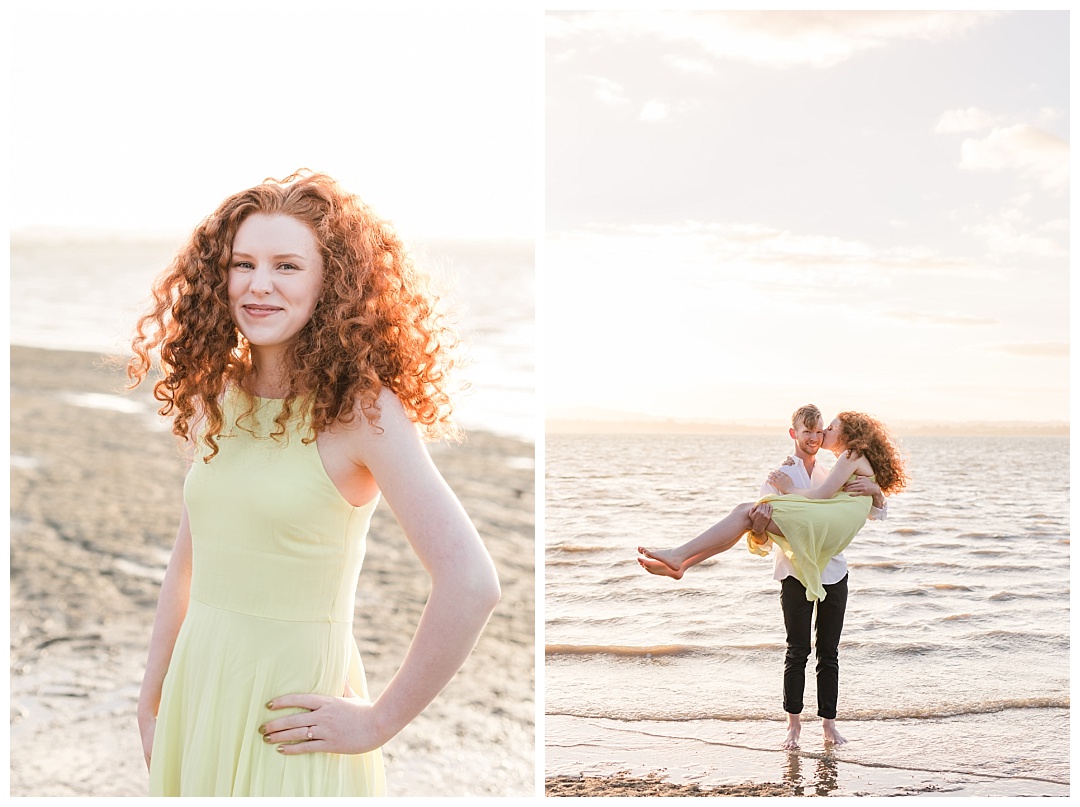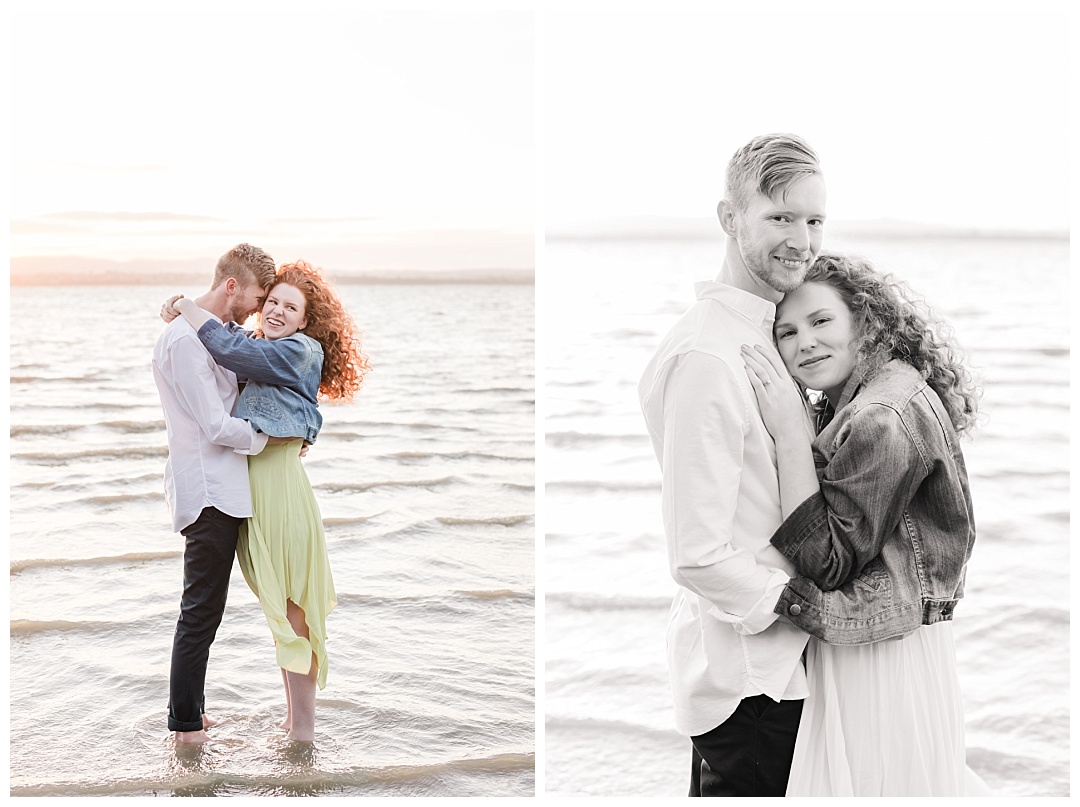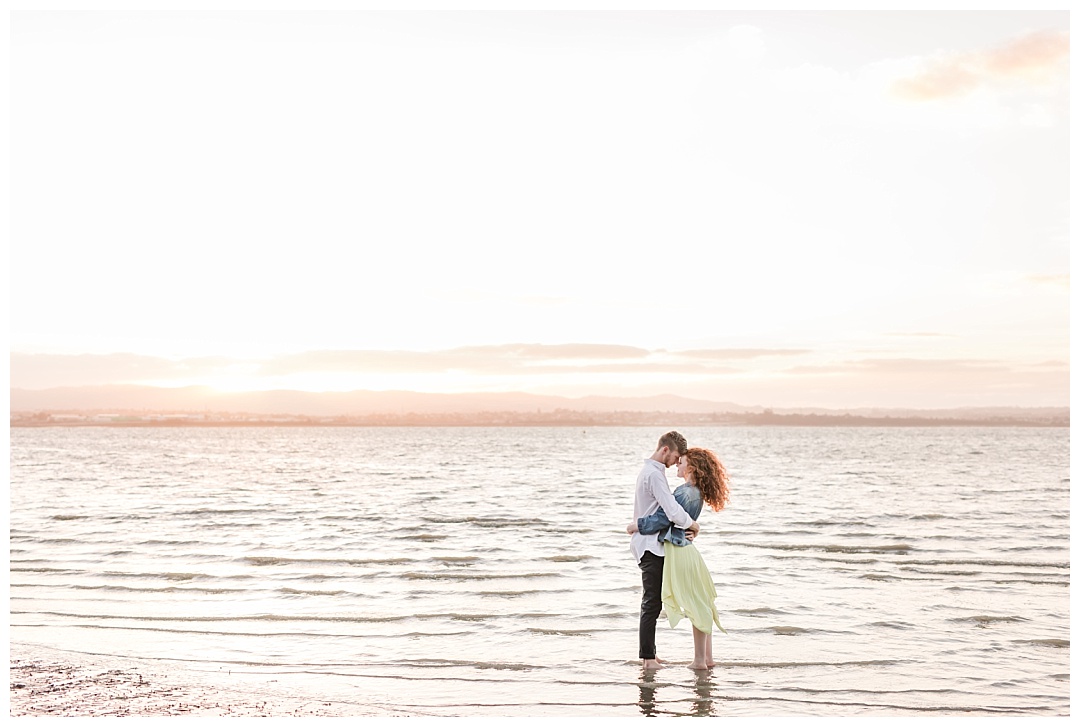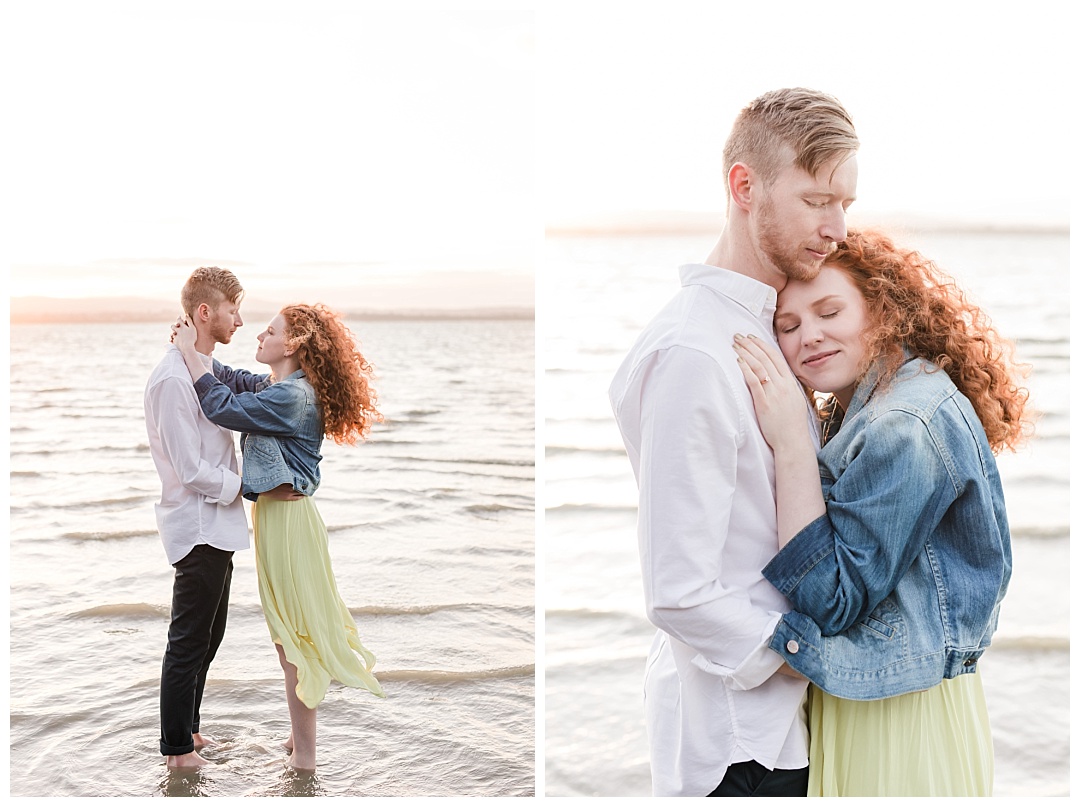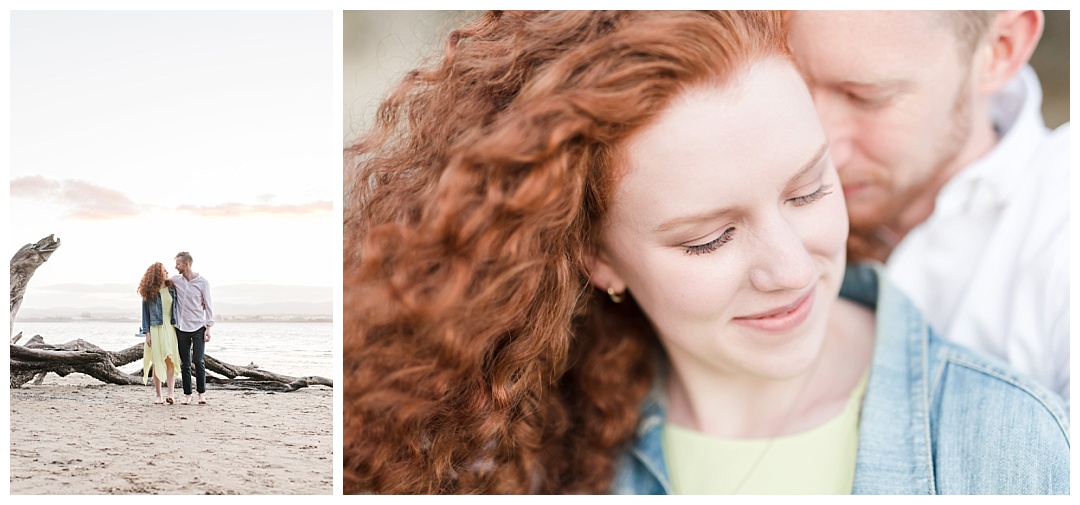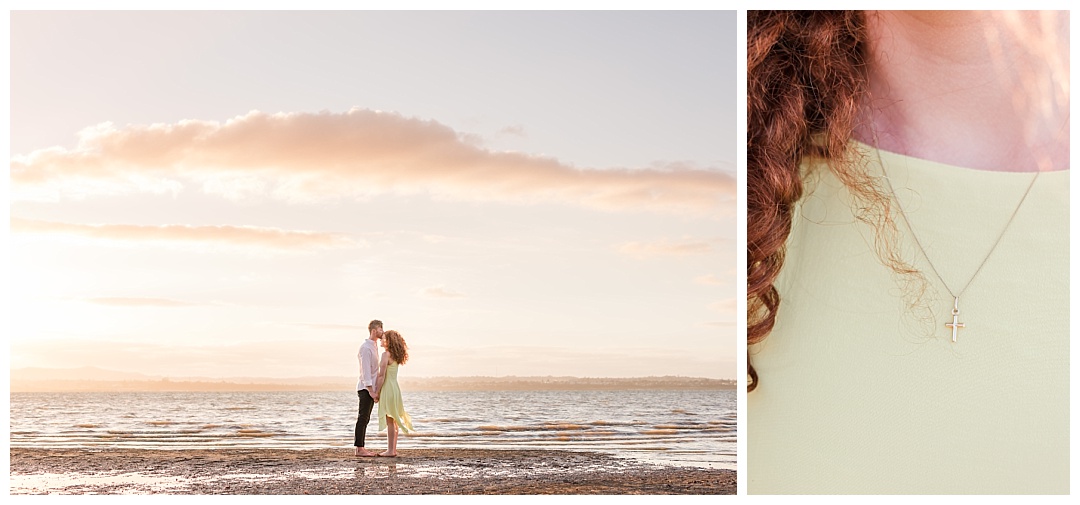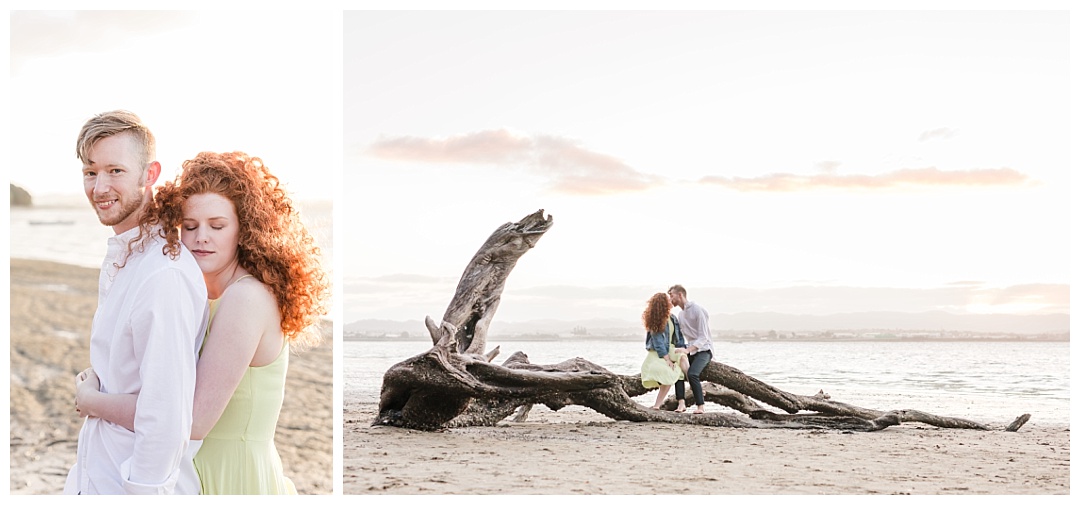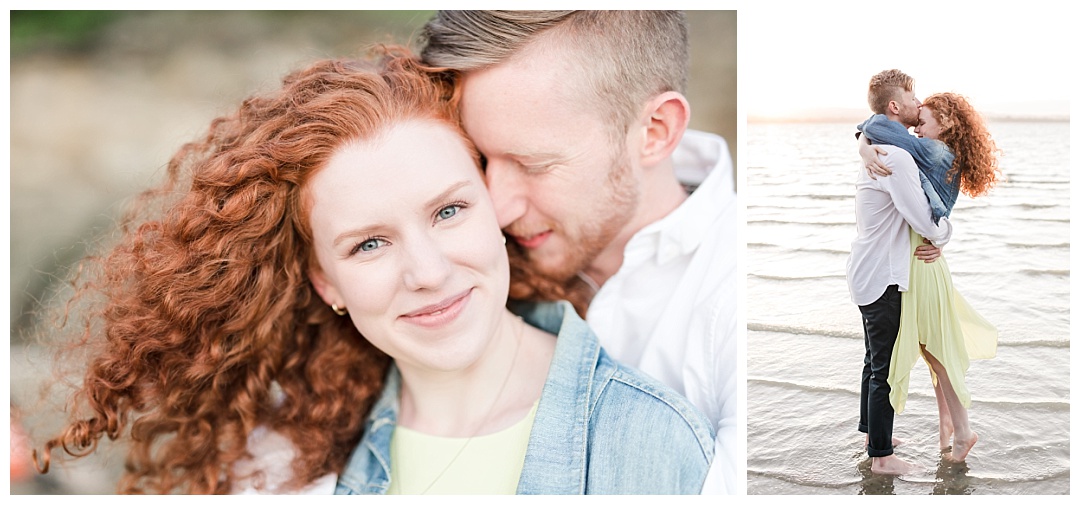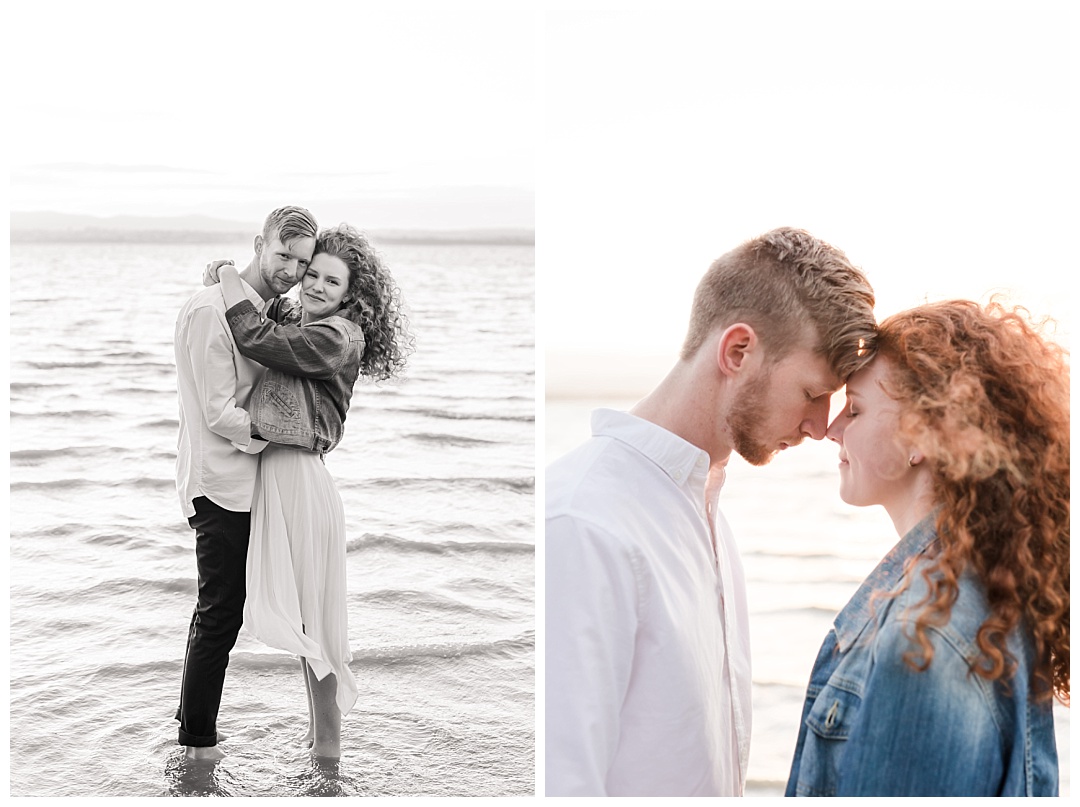 What you don't see: This gorgeous engagement session was a real challenge, with the tide being waaay out at Pt Chev Beach leaving miles of mudflats exposed, and a million people buzzing around the beach and in the water! It took all of my strategic thinking to block groups of people out of the image by placing my couple in front of them, and cropping intentionally. You'd never even know that there was a group of people sitting in the shallows right behind them in a whole heap of these images!