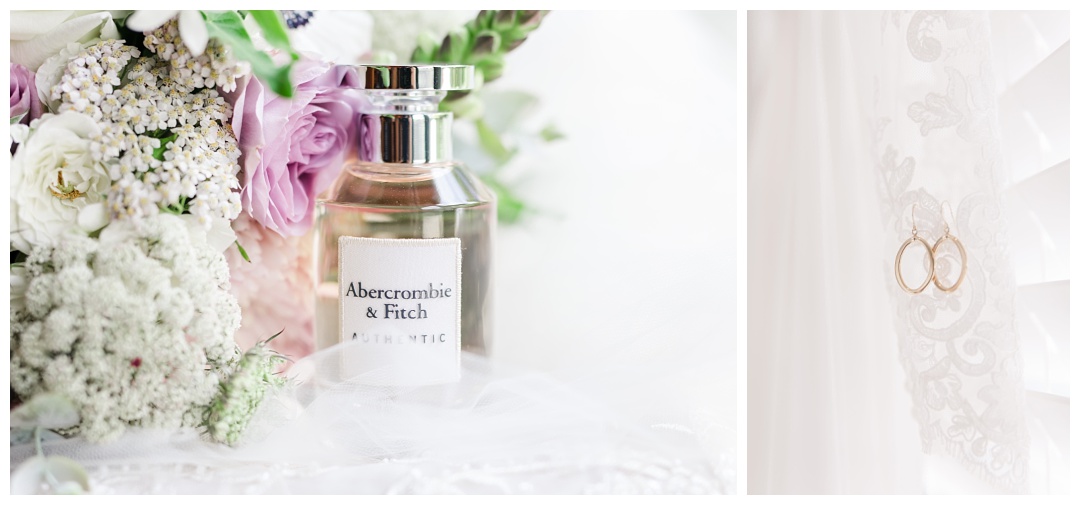 I photograph a bride's details in a way that matches and showcases the style of the entire wedding day. So, in some ways, the details set the stage for the look of your whole wedding, and I love having time to stylise and shoot everything from the dress, to the jewellery, to grandma's handkerchief! I ask brides to gather any details they have before I arrive, so that when I walk in, I can say hello, give you a big hug and then begin with all the goodies! (Please assure your mum that I will take great care of the dress, I promise!)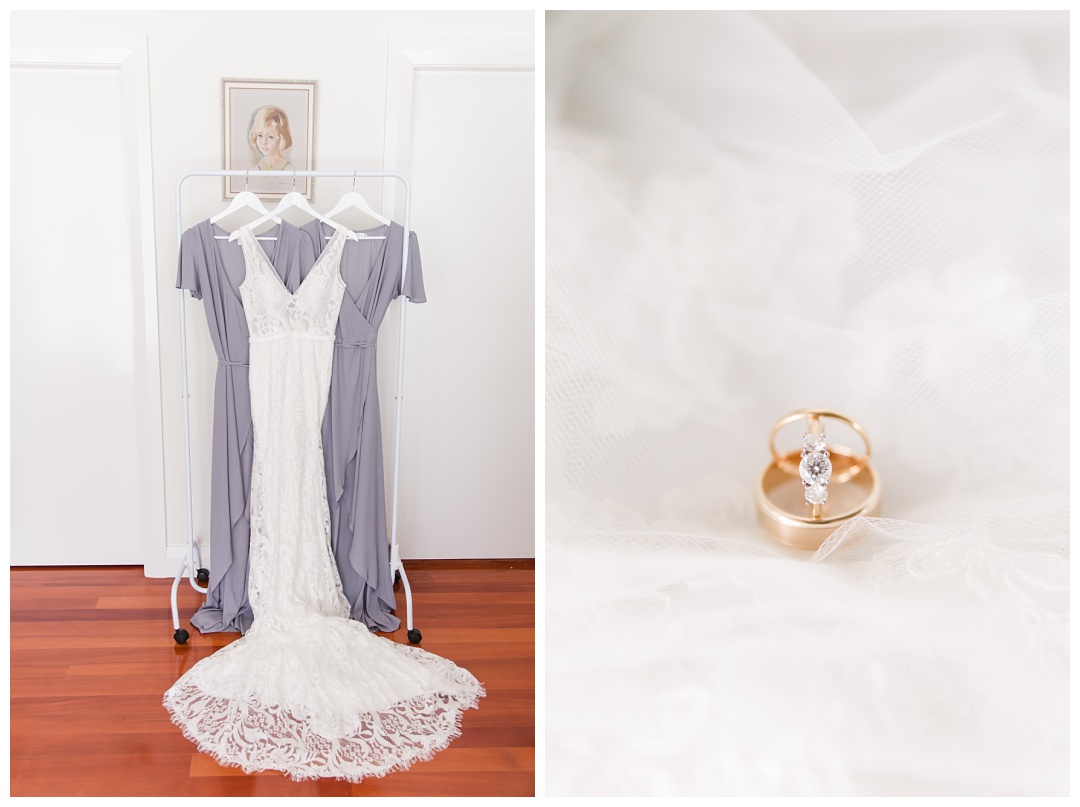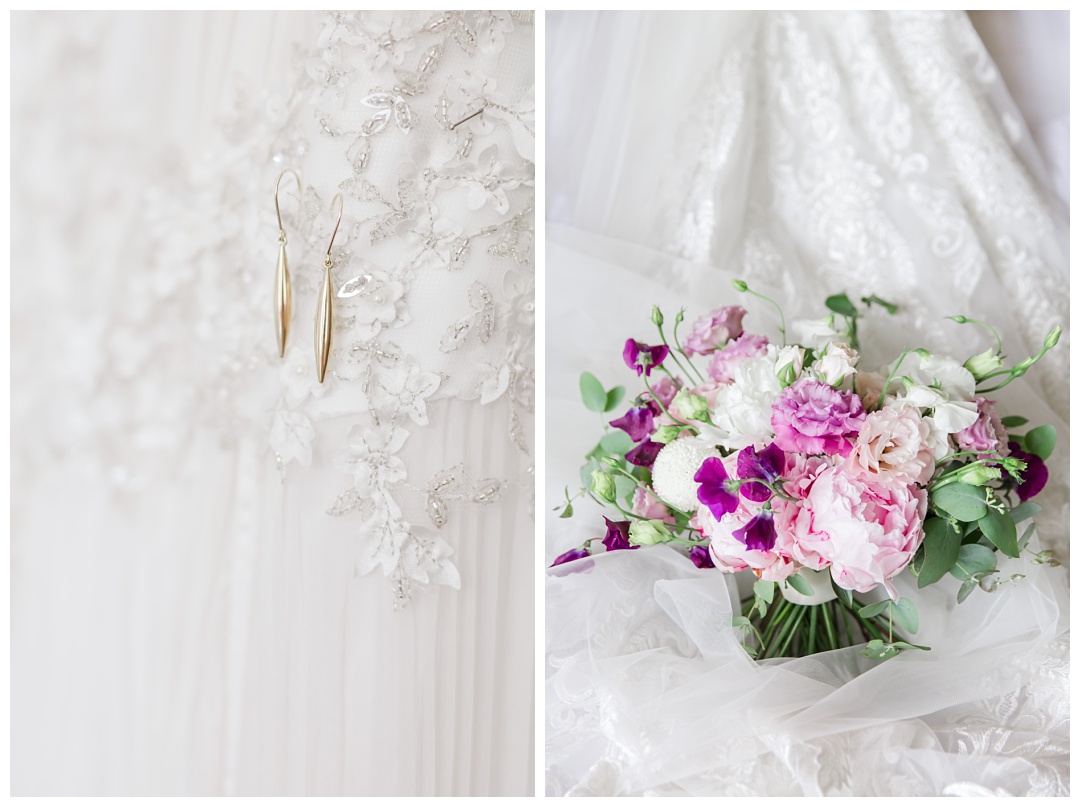 Bridal details can include:
– Dress
– Veil / hair pieces
– Rings (all three)
– Shoes
– Bouquet & florals
– Jewellery
– Perfume
– Invitation suite
– Borrowed & blue
– Spare loose flowers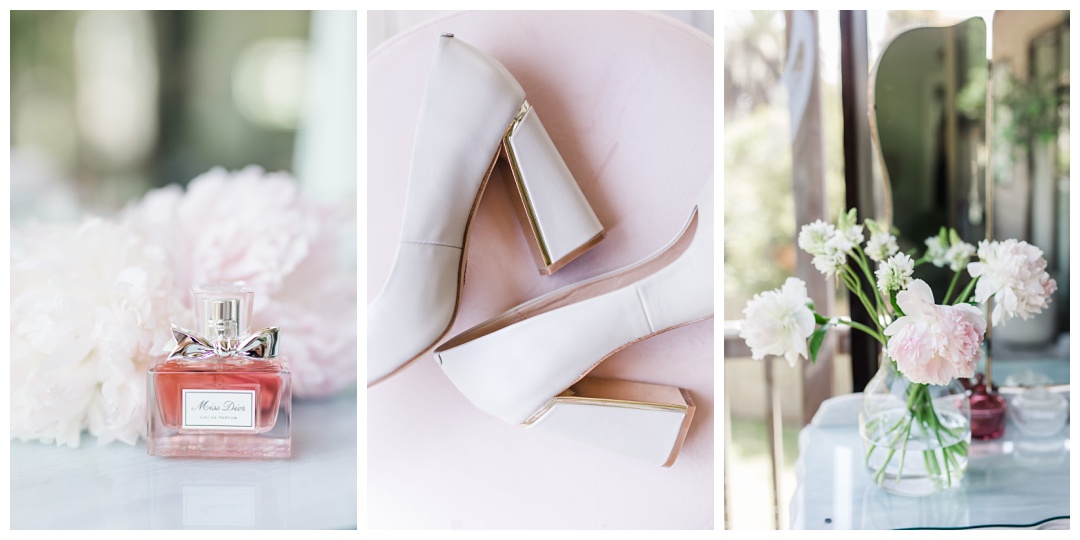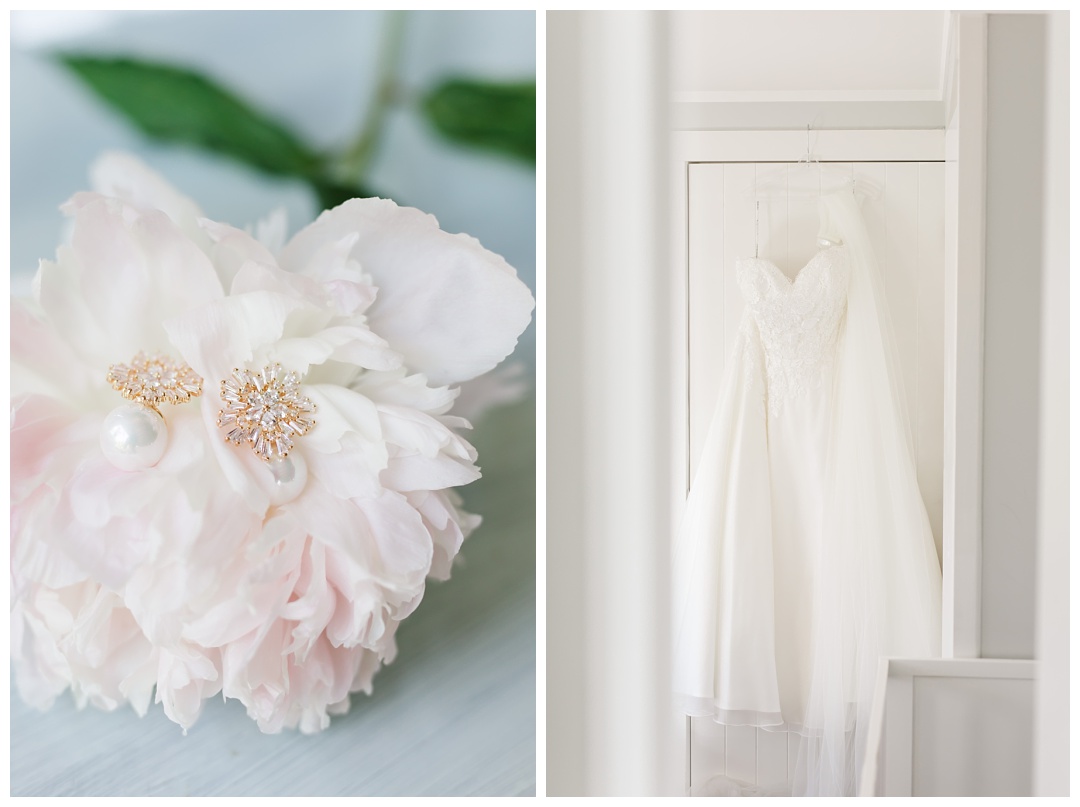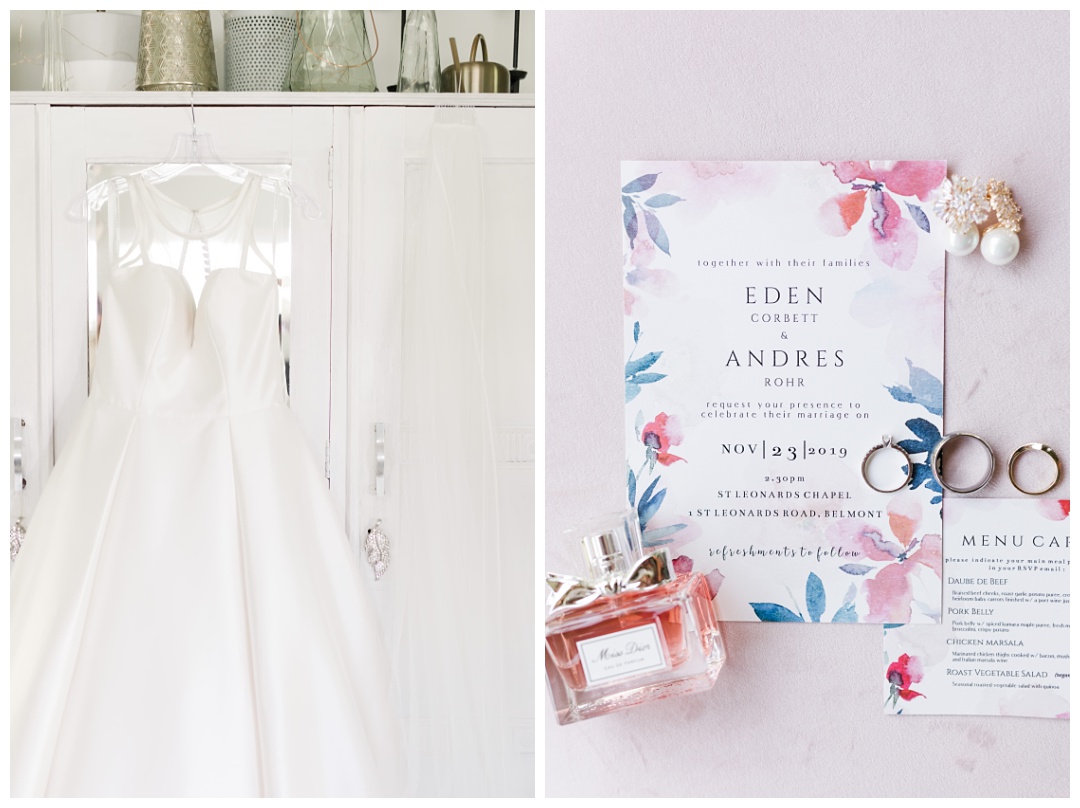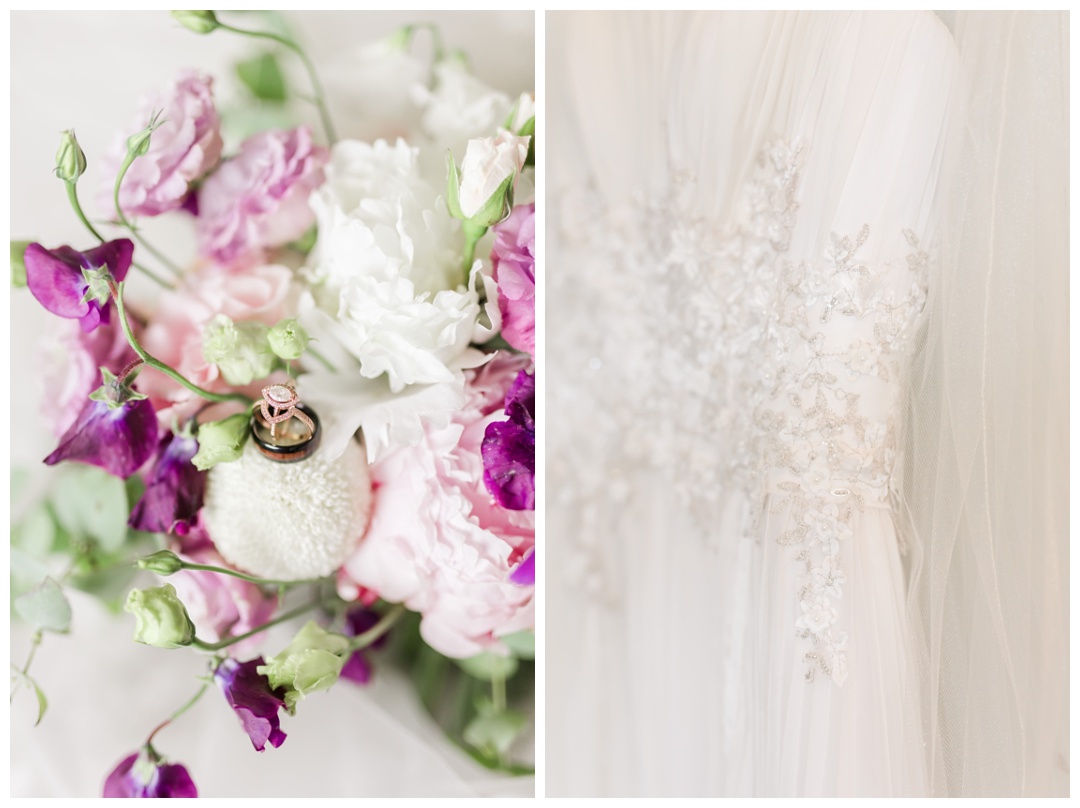 Having wooden hangers for your dresses is a game changer for pretty dress photos! If we're being really fussy, then a wooden hanger with a hook that can rotate any direction is the best! They look so much nicer than a plastic hanger.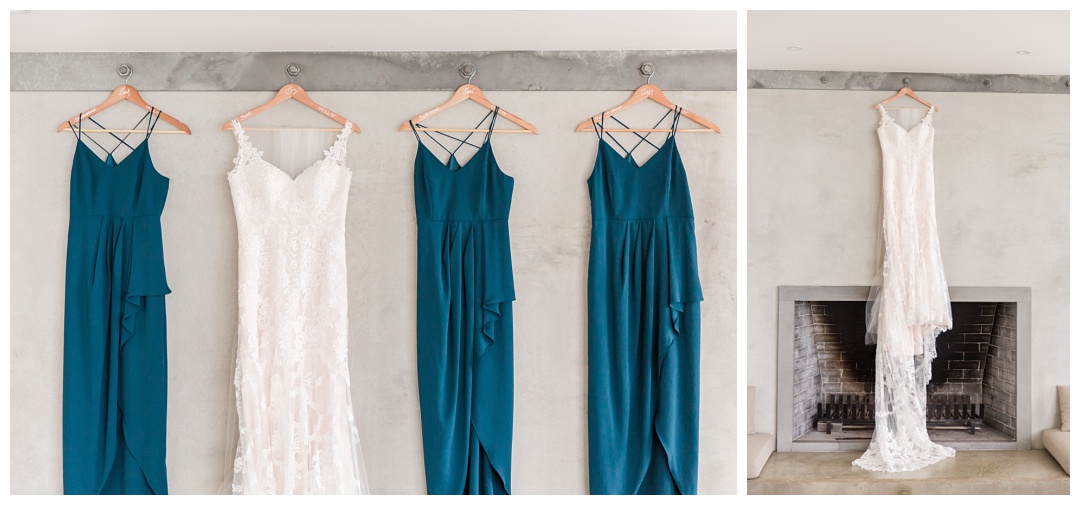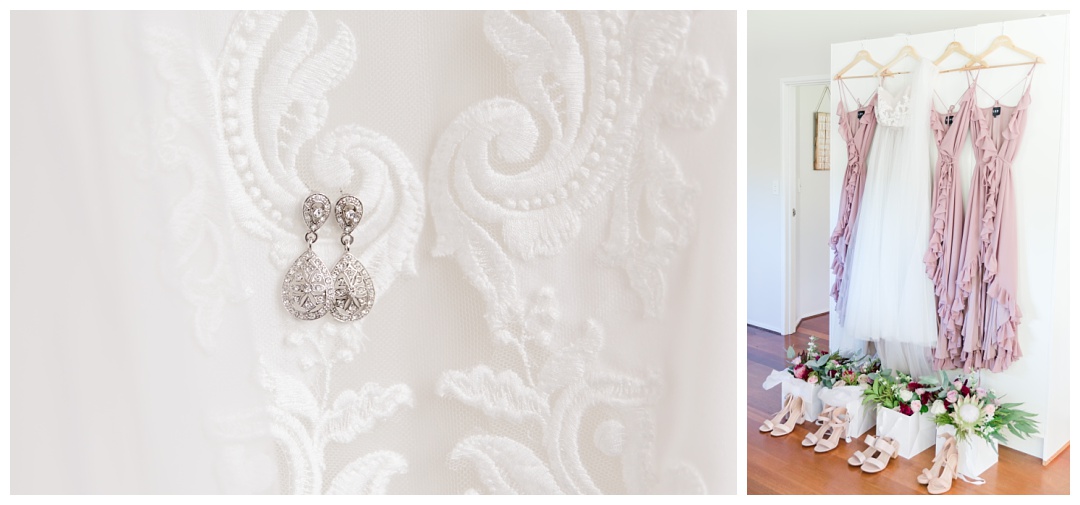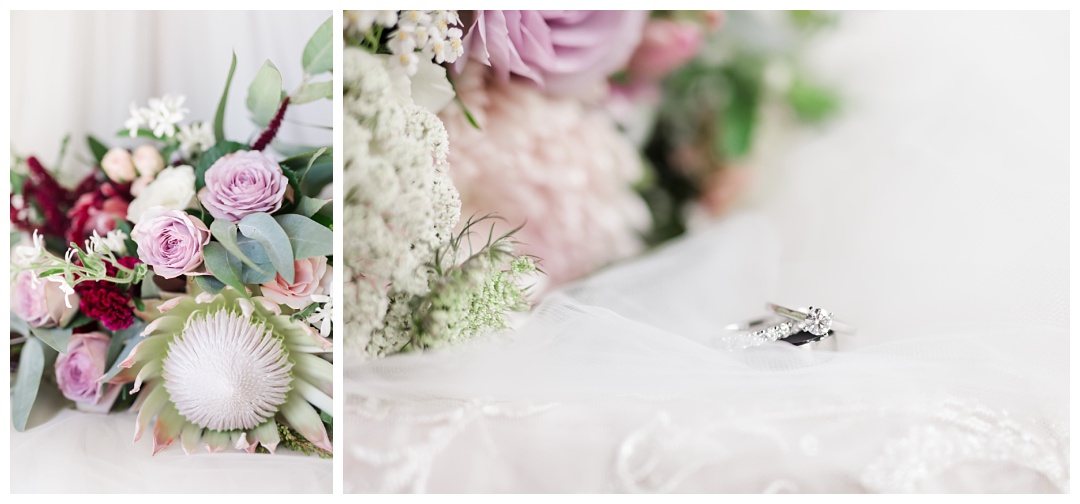 Having all three rings with the girls allows images like these to happen! Having someone take the rings to the best man right before the ceremony starts is the best option.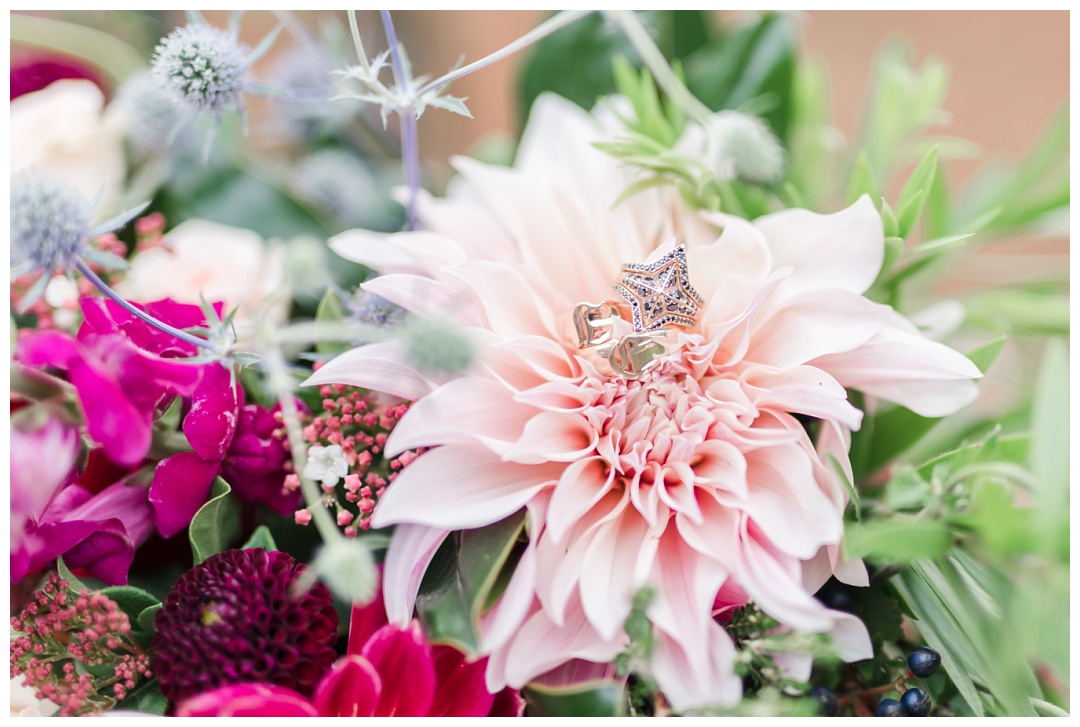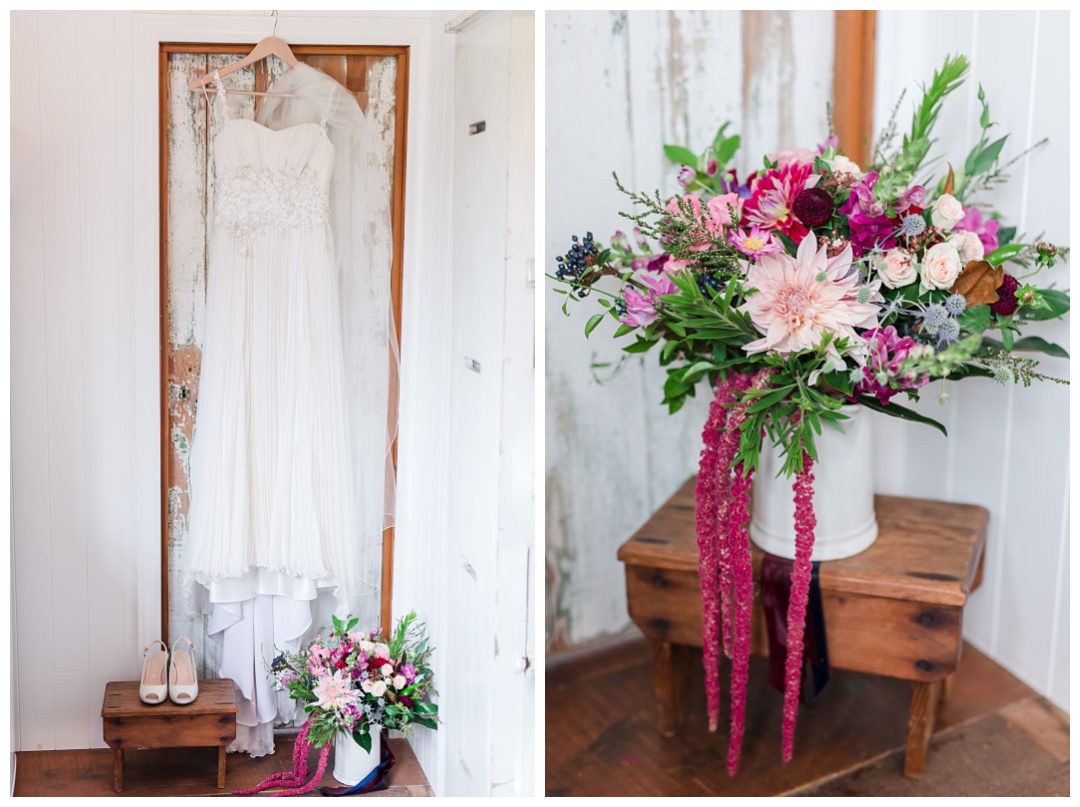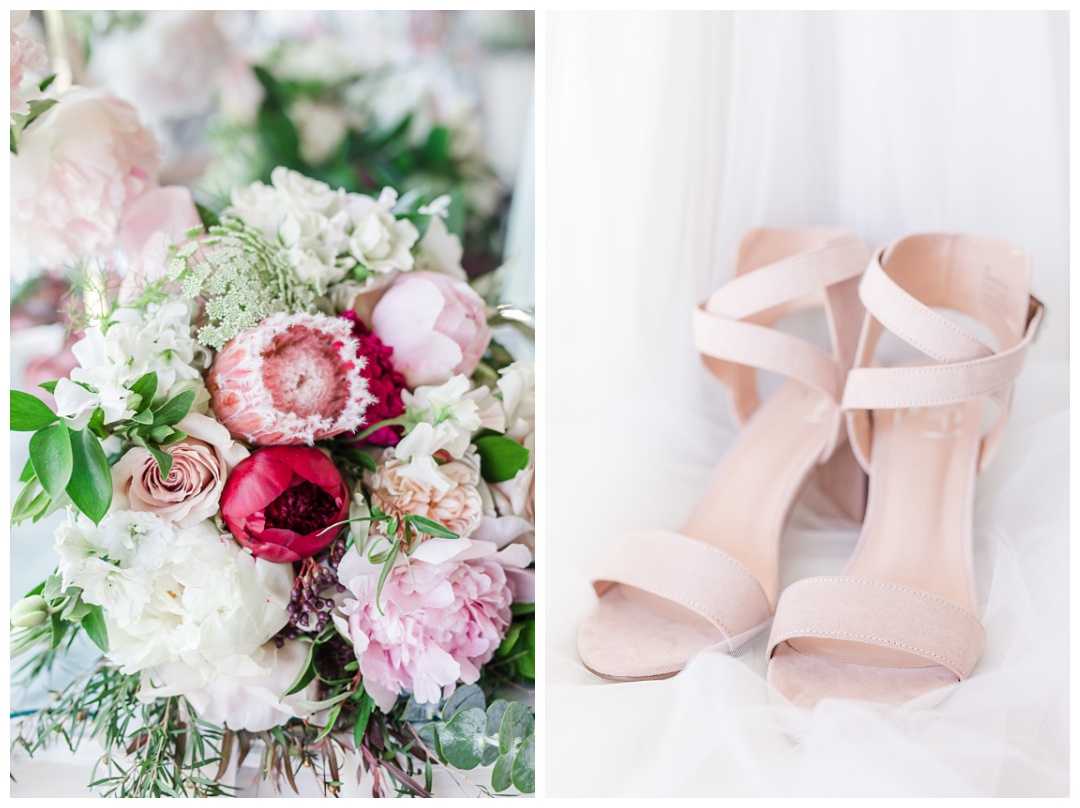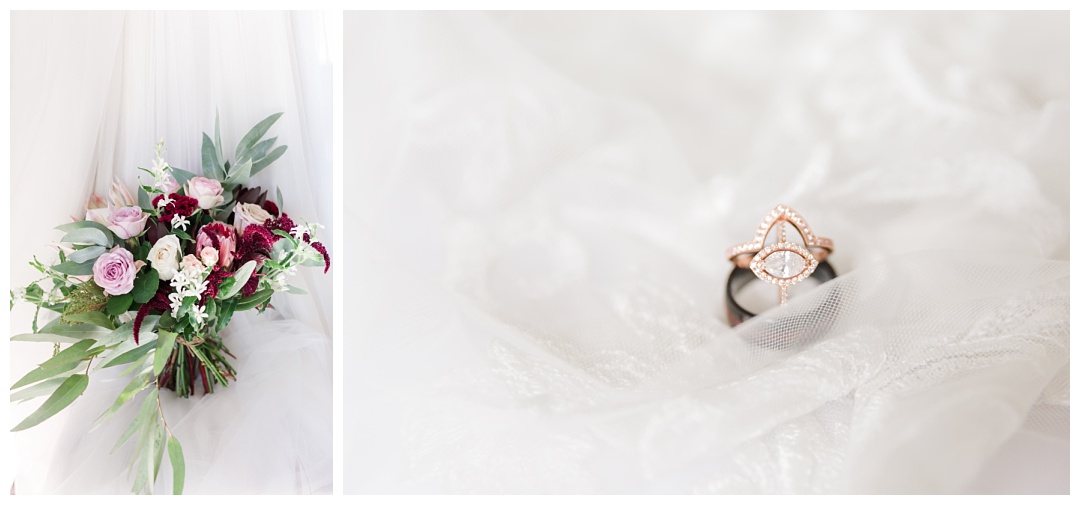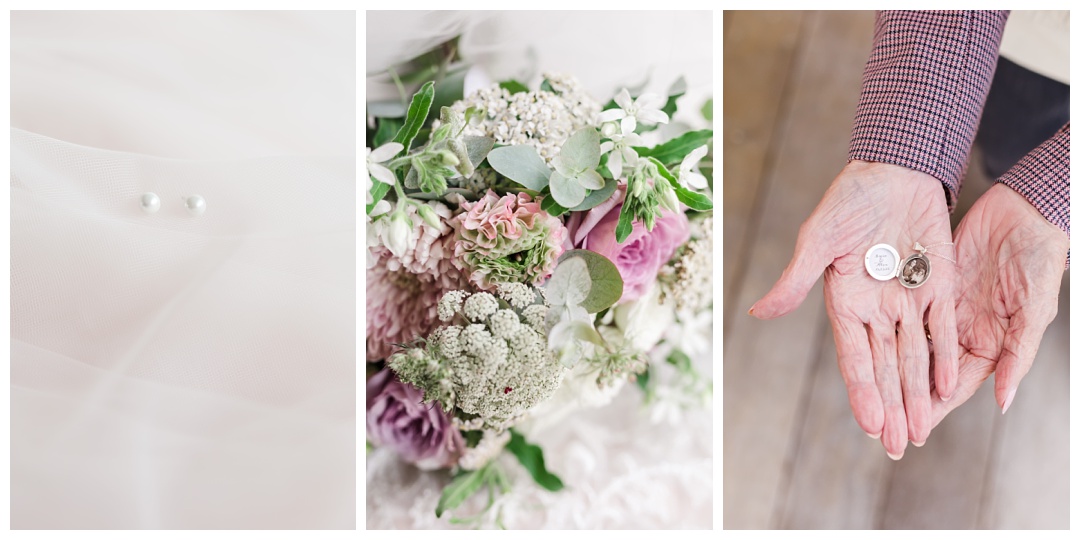 Including heirlooms is so precious for this part of the day. The image above and to the right is the bride's grandmother's locket that she wears around her neck. It has a photo from her own wedding day in it. I got teary as she showed me it with such pride in her eyes as she looked across at her grand daughter ready to get married.